2022 | NYC | Artist
Damali Abrams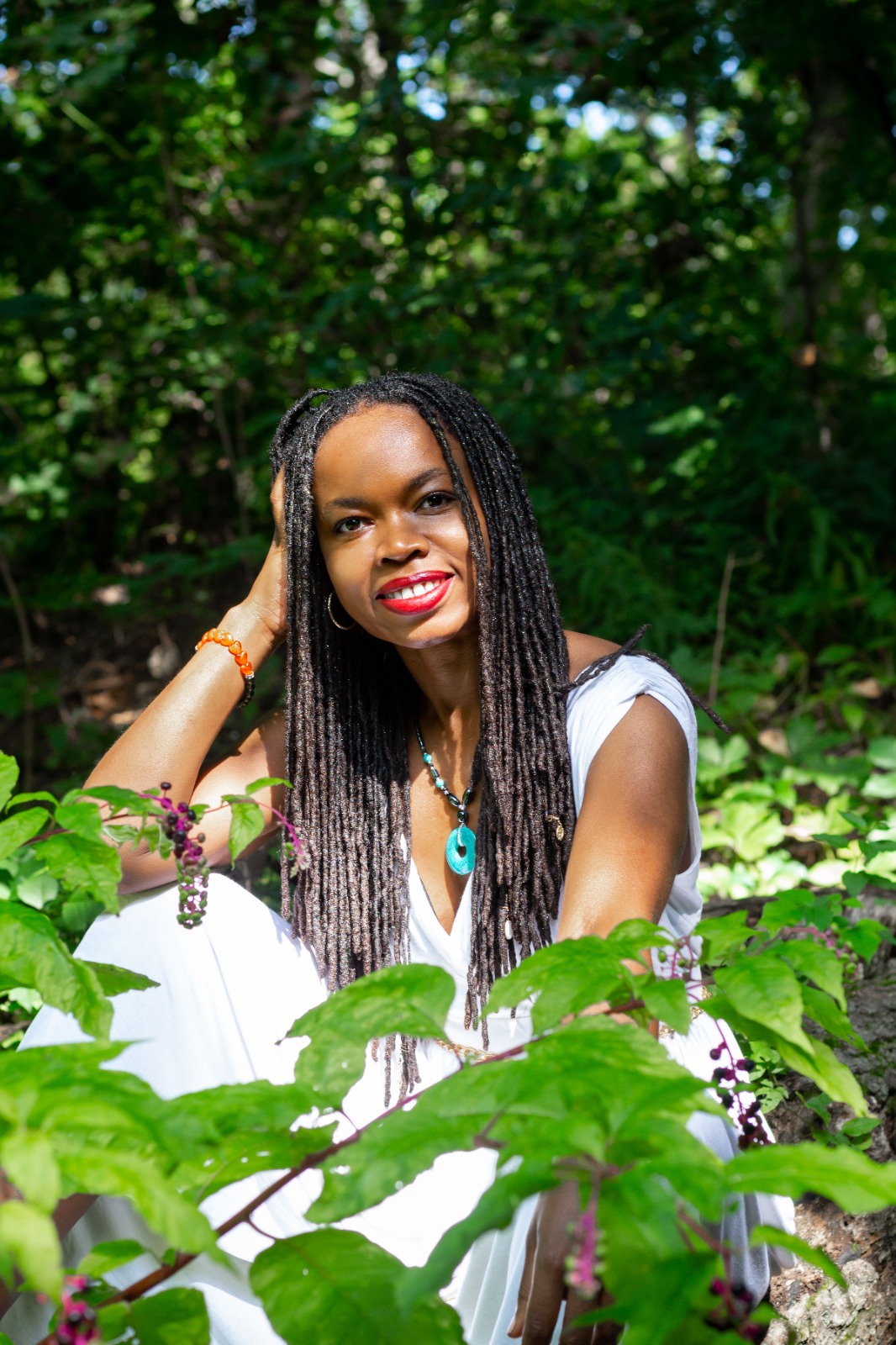 Photo by Abigail Ekue
Artist Name: Damali Abrams
Residency Dates: May - October 2022
Born: 1979
Hometown: Queens
Lives & Works: Queens
URL: http://www.GlitterPriestess.com
Damali Abrams is a New York City based artist. She attended the Whitney Independent Study Program and earned an MFA from Vermont College of Fine Arts and a BA from New York University.
Damali is a member of SEQAA (Southeast Queens Artist Alliance). She is a recipient of the Women's Studio Workshop Right Now! Production Grant and the Queens Council on the Arts New Works Grant. She has been a fellow at Culture Push, the Robert Blackburn Printmaking Workshop, A.I.R. Gallery, and apexart in Seoul, South Korea. Damali has also been an Artist-in-Residence at RU (Residency Unlimited), Fresh Milk in Barbados, Groundation Grenada, The Center for Book Arts, Jamaica Center for Arts & Learning (JCAL), and LMCC on Governors Island. She was a Creative-In-Residence at Brooklyn Public Library.
Damali has presented her work at School of Visual Art (SVA), St. John's University, Sonoma State University, Soho House, UConn Stamford, Borough of Manhattan Community College (BMCC), Barbados Community College, New York University (NYU), SUNY Purchase, Hunter College School of Social Work, and Syracuse University's 601 Tully.
Damali's work has been exhibited at many spaces including El Museo del Barrio, MoCADA (Museum of Contemporary African Diasporan Art), Rush Arts Gallery, Longwood Gallery, The Schomburg Center for Research in Black Culture, JCAL, and The Point.
Her work has been featured in Artforum, Women & Performance: a journal of feminist theory, and on the blogs of art21, Fresh Milk, and Groundation Grenada. Her writing has been published by Harlequin Creature and Women's Studio Workshop.
Damali Abrams was one of four artists participating in the 2021 NYC-Based Artist Residency Program, a program dedicated to supporting the voices of underrepresented artists in NYC who identify as Black and whose research-based practices fill in gaps in historical knowledge. The program was organized by Guest Curator Rachel Gugelberger. The 2021 NYC-Based Artist Residency Program was supported, in part, by public funds from the New York City Department of Cultural Affairs in partnership with the city council, The Cowles Charitable Trust, and generous support from individual donors.
In 2022, she was selected by Residency Unlimited to occupy a studio space in the 404B house on Governors Island from May to October 2022, which RU is sharing with KODA.