Realty Collective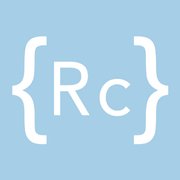 In 2018, RU and Realty Collective decided to collaborate, holding RU events out of their gallery space at 351 Van Brunt Street in Brooklyn. We have and will continue to curate shows and performances in this Red Hook space with the co-sponsorship of Realty Collective's owner, Victoria Alexander. Here are the first two events that have taken place since our partnership began:
-2018  mono no aware, curated by Eric Sutphin featuring artists Joanna Borkowska, Oneika Russell, Meggy Rustamova and Émilie Régnier. Video documentation of the exhibition by Oneika Russell can be found here.
-2019 May Be A Donkey, an exhibition and performance by Swiss artists Myriam Casanova and Jérôme Stünzi.
-2019 CONTINGENCIES, curated by Osman Can Yerebakan, featuring the artists Shay Arick, Mikhailo Deyak, Paula Dunlop and Von Calhau!  Photo documentation of the exhibition can be found here. 
Realty Collective is a local woman-owned company that works to transform people's experience of what is possible in Brooklyn real estate. They believe every rental or sales transaction should bring connection, confidence, and prosperity to individuals that live, work, and create in the diverse communities of Brooklyn facing the future together. Realty Collective agents are not only professional neighborhood experts but also designers, artists, dancers, producers, photographers, musicians, filmmakers, and writers. They understand a home is more than just square footage but a place to create, reflect and support who we are. Their team of talented women and men are proud to work for a company that is passionate about Brooklyn and actively engages within their neighborhoods.
Click here to learn more about Realty Collective's Ethos, Mission and Experience.