RU News |
Mar, 2021
Announcing the 2021 NYC-Based Artist Residents
Residency Unlimited (RU) is excited to announce the 2021 NYC-Based Artist Residents. Please join us in welcoming Damali Abrams, Elvira Clayton, Zachary Fabri, and Helina Metaferia to RU!
The four NYC-based artists were selected from an open call for artists who identify as Black and whose research-based practices fill in gaps in historical knowledge. During their three month residencies April 5 - July 2, 2021, the artists will focus on research and the development of multi-disciplinary projects around the history of artists in Southeast Queens, the largest slave auction in U.S. history, the U.S. correctional system, Black liberation activist archives, and an archive of Ethiopian women soldiers during the 1935 Italian occupation war. The artists will participate in a culminating exhibition in June 2021.
The artists were selected by a panel of arts professionals including Alaina Simone, Christopher Udemezue, and Rachel Gugelberger.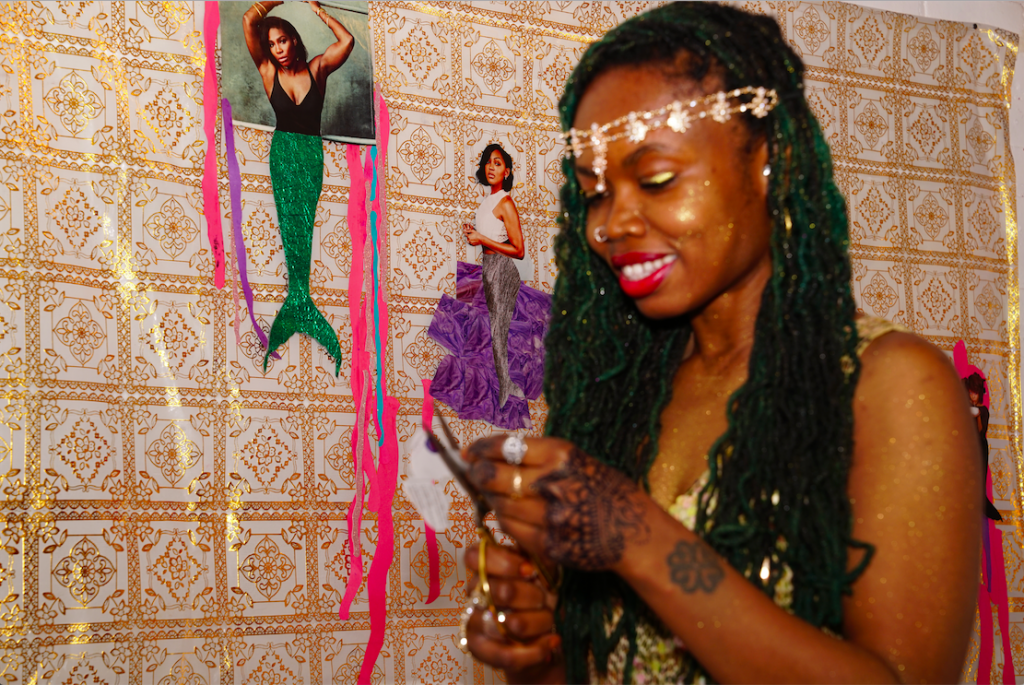 Damali Abrams the Glitter Priestess is a Southeast Queens-based artist, reiki practitioner, and educator. She is known for Self-Help TV, an ongoing video-performance project using her own body to examine issues of self-improvement, race, class, and gender. Damali was a 2020 Creative-In-Residence at Brooklyn Public Library and is a recipient of the Queens Council on the Arts New Works Grant. She has been a fellow at Culture Push, the Robert Blackburn Printmaking Workshop, A.I.R. Gallery, and apexart in Seoul, South Korea. Damali has also been an artist-in-residence at Fresh Milk in Barbados, Groundation Grenada, The Center for Book Arts, Jamaica Center for Arts & Learning (JCAL), and LMCC on Governors Island. She attended the Whitney Independent Study Program and earned an MFA from Vermont College of Fine Arts and a BA from New York University.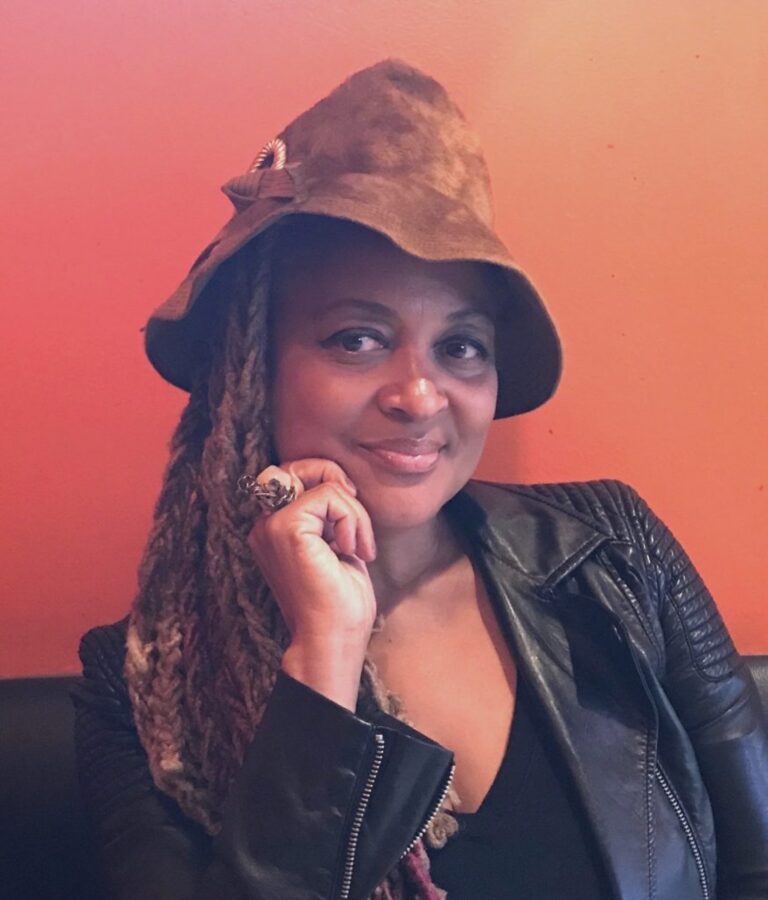 Elvira Clayton is a multi-media artist working across installation, performance, oral history collection, collage, and sculpture. Born in Lafayette, LA, and raised in Houston, TX, she lives and works in Harlem, NY. Inspired by ancestral reverence, Elvira's practice explores matriarchal lineage, personal, historical, and re-imagined memory. She is currently focused on a series of research-based work that uses slave-era textiles and craft practices to tell stories related to American Slavery.
Elvira's work has been exhibited at Longwood Art Gallery in the Bronx, Allen Sheppard Gallery in Chelsea, and at McNeese University and the Alexander Museum of Art in Louisiana. As a member of the performance group Black Women Artists, she has performed at the New Museum and Brooklyn Museum in New York and at Project Row Houses in Houston, TX. Elvira has been an artist-in-residence at The Anderson Center for Interdisciplinary Studies, Red Wing, MN, and at Blue Mountain Center, Blue Mountain, NY. Her work has been featured in Killens Review of Arts & Letters, Glasstire, Callaloo Journal, and Artsy.net. Elvira is a four-time recipient of the Manhattan Community Arts Fund Grant and a Laundromat Project Create Change Fellow and commissioned alumni artist.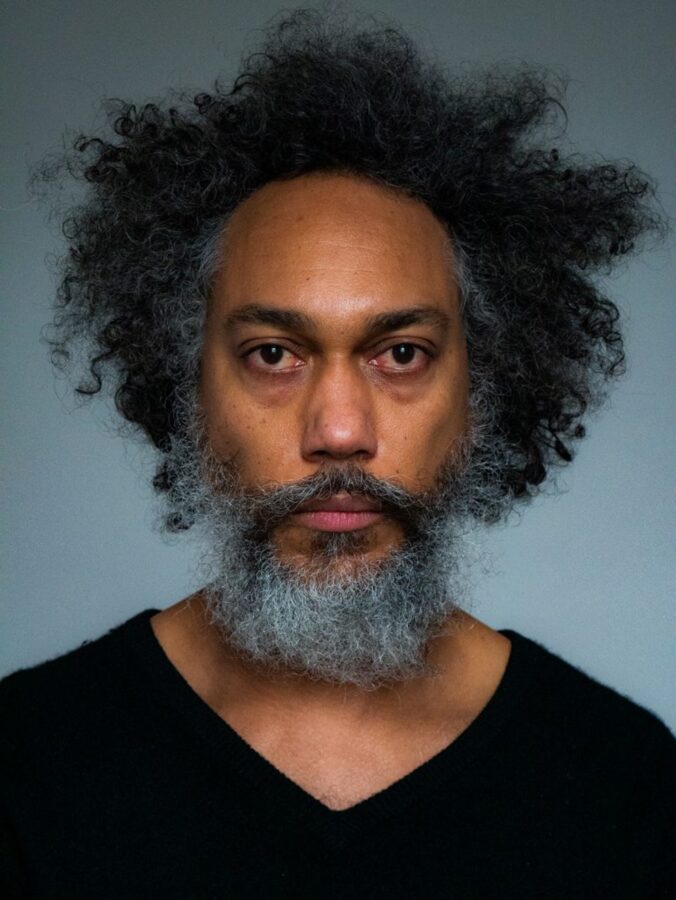 Zachary Fabri is an interdisciplinary artist who mines the intersection of his personal life and local community with concerns of language systems and the built environment. Complicating the boundaries of studio research, site-specific performance, and socially engaged practice, he has immersed himself in environments such as Target stores, the Trump Hotel, and the streets of Harlem. This context-specificity yields work that includes drawing, photography, video, performance, installation, and sound art. Zachary lives and works in Brooklyn, NY.
Zachary's work has been exhibited at the Studio Museum in Harlem, El Museo del Barrio, The Brooklyn Museum, and Performa in New York; The Walker Art Center, Minneapolis, MN; and The Barnes Foundation, Philadelphia, PA. He recently collaborated with Torkwase Dyson and Andres L. Hernandez at the Drawing Center and MoMA in NY; Graham Foundation, Chicago, IL, the Sharjah Biennial, UAE, and Pace Live. Zachary has participated in residencies at Skowhegan School of Painting and Sculpture, Workspace Lower Manhattan Cultural Council, Smack Mellon Artist Studio Program, and Jardim Canadá Art and Technology Center in Belo Horizonté, Brazil. Awards include The Louis Comfort Tiffany Foundation Award, the Franklin Furnace Fund for Performance Art, the New York Foundation for the Arts Fellowship, and the Colene Brown Art Prize.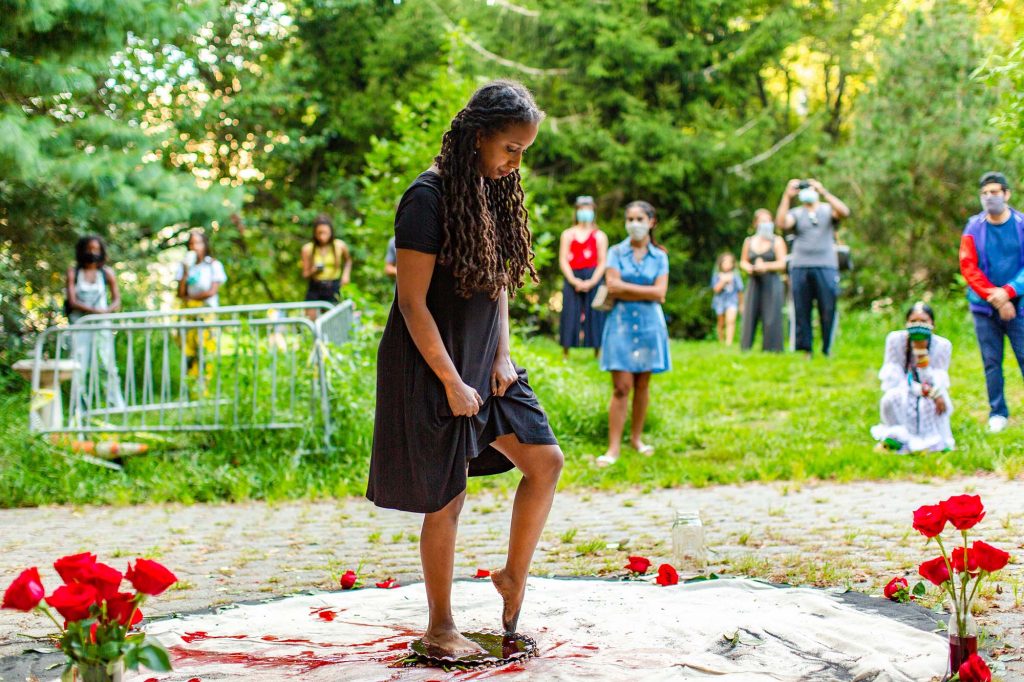 Helina Metaferia is an interdisciplinary artist working across collage, assemblage, video, performance, and social engagement. She is currently an Andrew W. Mellon Fellow / Assistant Professor at Brown University, and lives and works in New York City.
Helina's work has been featured in solo and group exhibitions at venues including the Museum of African Diaspora, San Francisco, CA; Museum of Contemporary Art Detroit, MI; The Gallatin Galleries at New York University, New York, NY; Smack Mellon, Brooklyn, NY; Modern Art Museum Gebre Kristos Desta Centre, Addis Ababa, Ethiopia; and Alabama Contemporary Art Center, Mobile, AL, among others. Her solo exhibition, Generations, will open at the Museum of Fine Arts, Boston, in Fall 2021. Helina's work has been supported by artist residencies including MacDowell, Yaddo, Bemis, MASS MoCA, and Triangle Arts Association and she is a participant of the 2021 Drawing Center's Viewing Program. Her work has been featured in Hyperallergic, Artnet News, The Boston Globe, The Washington Post, and San Francisco Chronicle. Helina received an MFA from Tufts University's School of the Museum of Fine Arts and attended the Skowhegan School of Painting and Sculpture.
---
Selection panelists for RU's open call for the 2021 NYC-Based Artist Residency Program:
Alaina Simone is a gallerist, artist liaison, and consultant. Her practice focuses on the intersection of power, identity, race, gender, and the environment in the United States, Caribbean, and abroad. Since 2009, Simone has worked as an artist liaison to interdisciplinary artists such as Howardena Pindell, Fred Eversley, and Barbara Nessim, to name a few. She has worked with the Estate of Arman, Estate of Merton Simpson, Allan Stone, and James Van Der Zee's Estate. Simone is a founding board member for Verbier 3-D Foundation Sculpture Park and Artist Residency Program in the Swiss Alps. She is the producer and co-founder of Take FIVE (T/5), a site-specific exhibition series and an immersive multi-venue installation and performance series in the Caribbean.
Simone's exhibitions have appeared in The New York Times, Art in America, Modern Painters, Art Forum, ARTnews, Hyperallergic, The New Yorker, Whitehot Magazine, Art Newspaper, and others. She works with auction houses such as Sotheby's and Christie's for specialized sales. Simone has placed work in prominent public and private institutions and has led initiatives to raise millions of dollars for international non-profit arts and educational programs. Simone has been a guest speaker at Tsai CITY and the Schwarzman Center at Yale (New Haven, CT), New York Arab Art & Education Initiative Summit (UNESCO), Pratt University (Brooklyn, NY), and IESA / Institut d'Etudes Supérieures des Arts (Paris, FR) and the Jan van Eyck Academie (Maastricht, Netherlands) among others. She lives and works with her family in Flushing, MI, and Harlem, New York.
Born in Long Island, NY, artist Christopher Udemezue (2020 NYC-Based Artist alum) has shown at a variety of galleries and museums, including the New Museum, Queens Museum of Art, PS1 MoMa, Bruce High Quality Foundation, and Envoy Enterprises. He has recently utilized his Jamaican heritage and the complexities of desire for connection, tragedy through personal mythology, and public lynching as a primary source. As the founder of the platform RAGGA NYC & CONNEK JA, Christopher completed a residency with the New Museum -- All The Threatened and Delicious Things Joining One Another -- in June 2017. And as the lead organizing member of the art collective House of Ladosha, he has presented work in the New Museum's 40 year-anniversary exhibition Trigger: Gender as a Tool and a Weapon (2017) and in The Shed's inaugural Open Call commissioning grant program and exhibition (2019). In 2021, Christopher was elected to Co-Chair of the board at Recess Gallery, Brooklyn, NY.
RU Guest Curator Rachel Gugelberger is a curator with a focus on place-based practices around social, cultural, and civic issues. Exhibitions include Bound up Together: On the 100th Anniversary of the 19th Amendment at Smack Mellon (2020); (after)care, a site-specific exhibition in a former emergency waiting room at Kings County Hospital Center in East Flatbush, Brooklyn (2019); Jameco Exchange, a site-responsive exhibition and socially engaged education platform in a vacant storefront in Jamaica, Queens (2016); and Bring in the Reality (2015), an exhibition at the intersection of activism and storytelling at the Nathan Cummings Foundation, NY. Independent projects have also focused on the intersection of information, data and art, including: Once Upon a Time There was the End, Center for Book Arts, New York, NY; Data Deluge, Ballroom Marfa, TX; and Library Science, Art Space, New Haven, CT. Rachel has served as curator at No Longer Empty (NLE) and director of the NLE Curatorial Lab program, curator at Exit Art, and co-director of Sara Meltzer Gallery, NY.
---
The 2021 NYC-Based Artist Residency Program is supported, in part, by public funds from the New York City Department of Cultural Affairs in partnership with the city council, The Cowles Charitable Trust, and generous support from individual donors.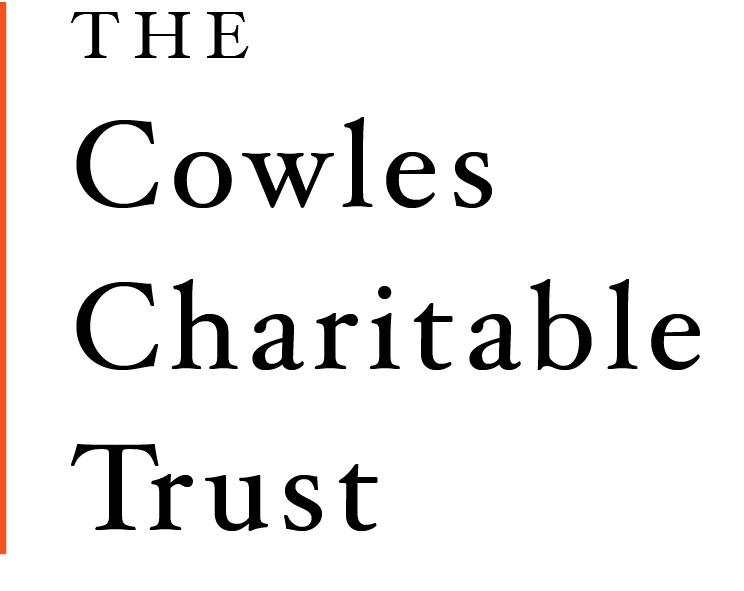 RELATED: