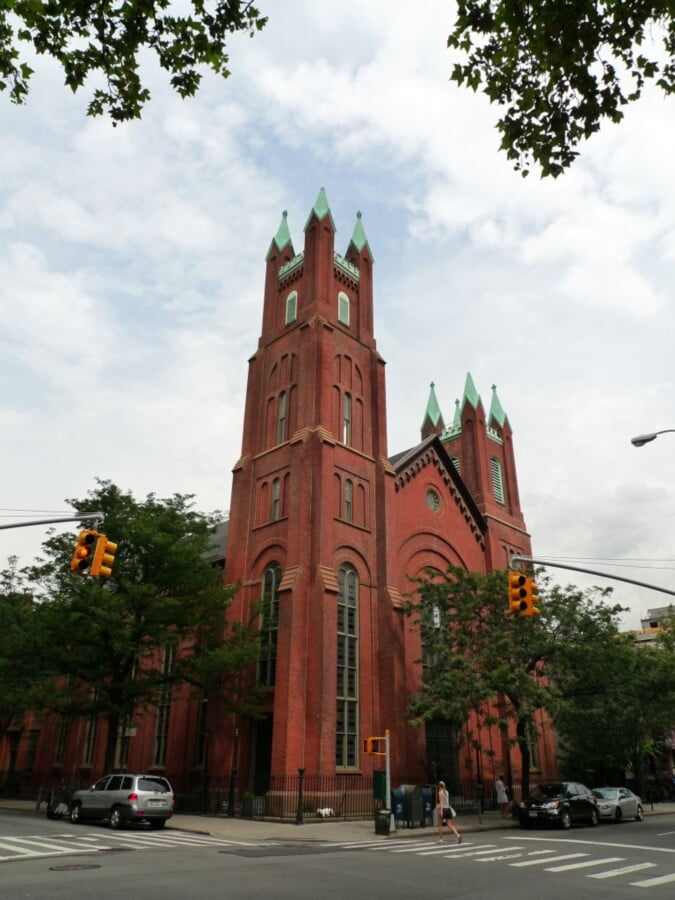 Residency Unlimited (RU) is a non-profit art organization that supports the creation, presentation and dissemination of contemporary art through its unique residency program and year-round public programs.
RU is located within the former South Congregational Church in Carroll Gardens, Brooklyn. The space is multifunctional, acting as a hub and meeting place for RU's various communal activities, public programs, including talks, screenings, performances and exhibitions. Here artists and curators in residence meet with RU staff, conduct research, and at times produce work.
Residency Unlimited (RU) provides customized residencies for international and local artists and curators in New York City focused on network support, project/production assistance, and public exposure. This includes weekly meetings with art professionals aligning artistic and curatorial interests, regular project support with RU staff, and a public program opportunity  at our Brooklyn location or partnering venues throughout New York.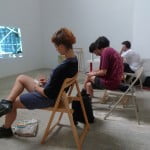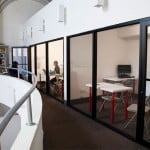 CUSTOMIZED SUPPORT
We work together with our residents and partners to develop a tailored residency experience that maximizes the potential of residents' stay in New York. We help support and realize short-term projects, as well as advance longer-term goals. Residents benefit from the creative and logistical support of our dedicated staff, customized weekly studio visits with arts professionals, and RU monthly community and public programing.
INSTITUTIONAL PARTNERSHIPS
The core principle of our approach is collaboration through strategic Partnerships with a range of institutions to provide residents with workspace, full technical and logistical assistance, and access to any other particular need required to optimize the residency experience.Through our strategic partnerships, we successfully leverage resources, which are mutually beneficial and compound impact by offering our residents access to multiple services and hands-on assistance. This strategy allows for greater variety, flexibility and increased opportunities, enabling us to customize the residency to one that best meets the goals of our residents.Our partnerships also result in cross-pollinating various publics, widening marketing and publicity opportunities, and creating mutually rewarding collaborative networks. Partnerships also provide a uniquely mobile residency experience, with work and exhibition spaces located in a variety of locations and neighborhoods throughout the City.
ONLINE RESOURCES
Dialogues provides an online platform for the critical discourse on artist residencies in relation to artistic practice with contributions made by current and past residents as well as outside artists, scholars and critics.
News is an archive of press, media and information about RU's programs, residents, partners and alumni.