Exhibition | Apr 16 - 18 2015
Seeing Through Abstraction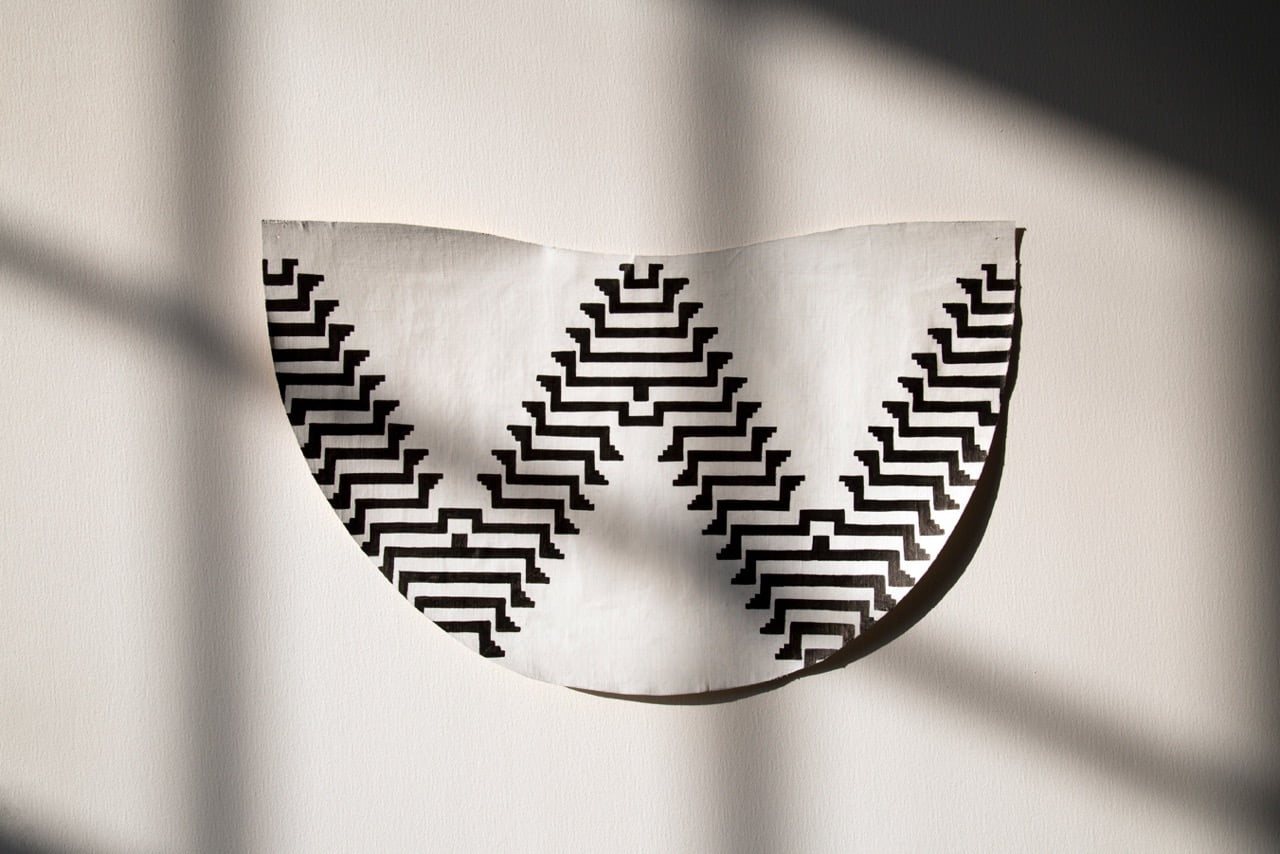 Akiyasu Shimizu, Bird, 2015, painted acrylic on canvas and wires, 318 x 185 cm
Curated by Shlomit Dror
Opening Thursday April 16: 6-8pm with a special walk through by Shlomit Dror at 7:30pm
Friday viewing hours: 10-6pm
Saturday viewing hours: 2-6m
Residency Unlimited 
360 Court Street (enter church building through main entrance) 
Brooklyn, NY 11231
When artworks contain unrecognizable forms, the connection with reality becomes obscure and distant, and in turn makes room for mystical metaphors and transformation of consciousness. Inspired by and indebted to the notion of nonrepresentational art, the artists in this group exhibition diverge from mimetic art, while seeking purity both in structure and material. This show, ranging in medium, style and approach, brings together five international artists who express energy and transformation through abstraction. Their emphasis on form, color and material evoke themes relating to genesis and corporeality. The artists' incorporation of inchoate shapes as well as geometric forms reflect on their search for the origin, while their working process alternates between intuitive and automatic gestures, as well as controlled and planned compositions. These forms of artistic expression yield to the development of an abstract language the artists find in material, shape, color and space.
Akiyasu Shimizu and Lene Baadsvig Ørmen both reference antecedent forms of life and further explore the past through various sources, materials and cultures. Drawn to myth, they express their interests in the human relation to earth, and as a result their works recall ancient patterns and symbols from the past. Shimizu's suspended painted fabric contains a fusion of cultures: Native American and the artist's Japanese heritage. In this work, he examines his own cultural traditions through Native American forms, while combining the two in a harmonious matter. Shimizu amalgamated between Native American designs he found in textiles and basket-weaving, and forms he observed in Japanese family crests –two sources that are highly geometrical and spiritual —as a way to explore the power of symbolism within the context of man and universe, and man and nature. Ørmen's sculptures are evocative of primordial landscapes, evident by the ancestral morphologies and elementary organic forms displayed around the gallery. Using sand to create these shapes, Ørmen deepens their connection to earth and nature, and introduces an archeological metaphor as though these magical structures were recently excavated. Embodying similar actions to a shaman or healer, Ørmen creates with nature: she digs her hands in earth and there creates undecipherable, abstract molds, which she then buries and later excavates. Her work and process evoke notions of creation, growth, death and rebirth.
These human conditions and their relation to universe are areas of great interest to Antje Rieck, who particularly looks at transformation, transcendence and metamorphosis. To convey these ideas, Rieck works with crystals that morph and change over a course of time, while the environment they are placed in determines their growth or decline. For this exhibition, she created a small growing station of crystals inside the space that adapt to this specific surrounding. The abstract shapes that emerge naturally from these crystals, respond and acclimatize to the conditions this space offers. According to Rieck, the transformative qualities these crystals possess are equivalent to the physical and spiritual energy that humans store and produce, which is invisible otherwise. Rieck's expression of beginning and transcendence by way of abstraction and natural materials, recalls both Ørmen's and Shimizu's emphasis on ancient symbols as they relate to the origin of human life.
The crystals' progress over time in this specific setting, could also be seen as an extension of the space – an idea that is also evident in the work of Carolina Martinez, who created a site-specific installation on two walls in the main gallery. Treating the space as her medium, Martinez placed subtle wood structures of the wall to reference the architectural elements existent within the foundation of the space, such as walls molding, for example. Her background in architectural studies enables her to visualize and translate the space through the purity of its geometric shapes, and invite viewers to look at the space in a new way. By highlighting ordinary architectural elements, she gives these unnoticeable components a sculptural status. Martinez's minimalistic style and approach is also manifested in Anders Bülow's works on paper, who in his practice expresses ideas of physicality and presence by incorporating simple techniques and materials. Bülow also examines notions of materiality by fabricating his own paint, mixing dextrin and pigment. Using printmaking, he filled the surface of the paper with repeating organic lines that imply rhythm. Applying a layer of paint on the paper with a spray gun, he created a powdery-like texture that when looked at from different angles, simultaneously evokes corporeal notions of dissolving and emergence. In his work, Bülow references dust and shadow as a metaphor to convey his idea of materialization and tangibility— qualities that are achieved by the purest, most natural elements.
Akiyasu Shimizu's three months residency is supported by Pola Art Foundation. Lene Orman's residency is supported by NBK (Norwegian visual artists association). Carolina Martinez's 3 months residency is supported by private collectors through a shared donation program promoted by the Galeria Laura Marsiaj. Anders Bülow's three month residency is made possible with support from The Danish Art Council.
This program is supported, in part, by public funds from the New York City Department of Cultural Affairs in partnership with the City Council.