Performance | Jul 8 2023 11:00am - 5:00pm
Mother tongue: A 6 hour durational performance by Boryana Petkova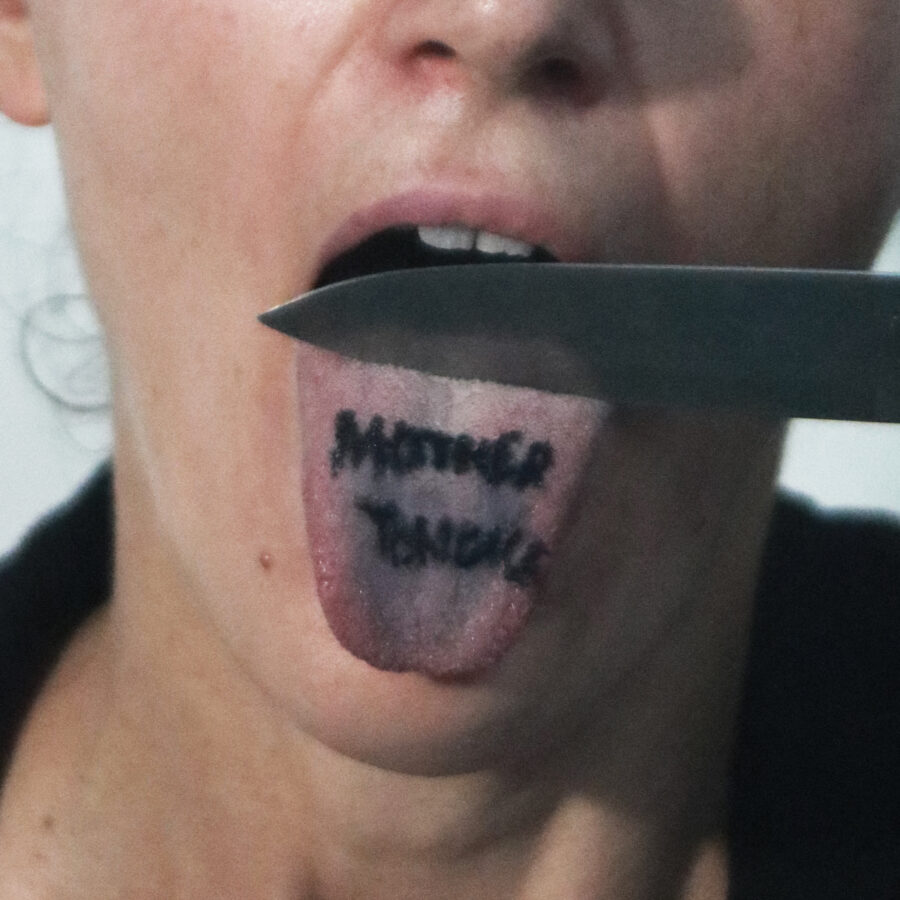 Boryana Petkova, "Mother Tongue", 2023. Photo: Pavle Banovic.
Saturday July 8, 2023 | 11:00am - 5:00pm
KODA/RU House, #404B Colonels Row | Click here for access to Governors Island
Click here to view the online brochure
"My work transitions from personal history into something larger. My intention is to shape a collective future. It is about women, mothers - being human. About constraints and control, about limits and prejudices but also about the power of desire – as a driving force of change, fight, hope and love."
Performance lies at the center of Boryana Petkova's practice. Her work is guided by the desire to overcome the lethargy caused by self-imposed limits. She imagines and creates links, at times even a symbiosis (although sometimes ephemeral) between opposing elements. Its main purpose is to connect different spaces, peoples and ideas.
Click below to see images from the performance
About
Boryana Petkova has exhibited widely throughout Europe and recent exhibitions include Contact Zone at Poush (France, 2023); NEEDLES IN A HAYSTACK at the National Gallery (Bulgaria, 2023); Printemps silencieux at Frac Picardie (France, 2023); Fait Machine at International Museum of Modest Arts (France, 2023); Gulliver's Sketchbook at KAI10 Arthena Foundation (Germany, 2022); Mutuus at Museum of Fine Arts of Mulhouse (France, 2019); and L'Arbre de Darwin at FRAC Limousin (France, 2018). Other venues include the National Adrien Dubouché Museum, (France) National Gallery of Art (Bulgaria); and galleries l Nosbaum Reding gallery (Luxembourg); Brigitte March gallery (Germany); Christian Berst Art Brut (France); Ilian Rebei (France); Kappatos gallery (Greece) and others. She has been resident in Poush since 2020.
This program benefits from the support of the National Culture Fund of Bulgaria.