2023 | NYC | Artist
Boryana Petkova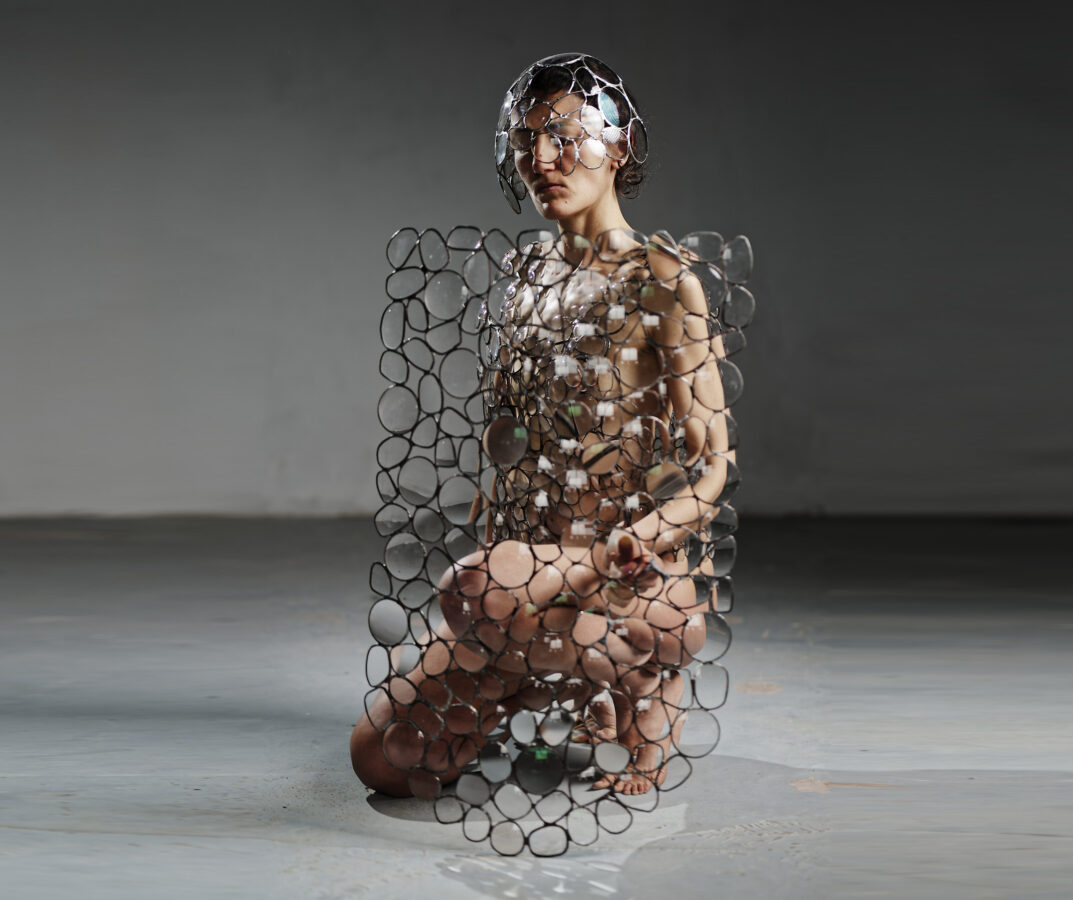 Boryana Petkova, SeeN photography, 2022, photo credit Deyan Paroushev
Artist Name: Boryana Petkova
Residency Dates: June - July 15, 2023
Born: Bulgaria
Hometown: Sofia
Lives & Works: Paris
URL: http://boryanapetkova.com/
Gallery: Structura gallery (Bulgaria) | Galerie S. (France)
Education:
2013-2015 | MA in Arts, Fine Art school in Valenciennes, France
2007-2011 | MA in Arts, National Academy of Fine Arts, Sofia, Bulgaria
Bio/Statement:
Performance is at the center of Boryana Petkova's practice, with the body at the center of her research. She uses it as both a tool and a measure to create situations that destabilize, that provoke failure to question the short, fragile and authentic moment during which we lose control of our being. Through different media all connected with performance - drawing, sculptures, photography, installation and sound – the artist explores constraint, control, limits, prejudice and desire by questioning the poetics of endurance. Her work is guided by the desire to overcome the lethargy caused by self-imposed limits.
She imagines and creates links, at times even a symbiosis (although sometimes ephemeral) between opposing elements. Its main purpose is to connect different spaces, ideas and energies.
Boryana has exhibited widely throughout Europe and recent exhibitions include Contact Zone at Poush (France, 2023); NEEDLES IN A HAYSTACK at the National Gallery (Bulgaria, 2023); Printemps silencieux at Frac Picardie (France, 2023); Fait Machine at International Museum of Modest Arts (France, 2023); Gulliver's Sketchbook at KAI10 Arthena Foundation (Germany, 2022); Mutuus at Museum of Fine Arts of Mulhouse (France, 2019); and L'Arbre de Darwin at FRAC Limousin (France, 2018). Other venues include the National Adrien Dubouché Museum, (France) National Gallery of Art (Bulgaria); and galleries l Nosbaum Reding gallery (Luxembourg); Brigitte March gallery (Germany); Christian Berst Art Brut (France); Ilian Rebei (France); Kappatos gallery (Greece) and others. She has been resident in Poush since 2020.
Support: Boryana Petkova's residency is made possible with support from the National Culture Fund of Bulgaria.