Flux Factory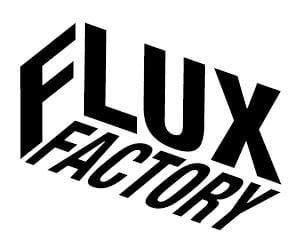 In July 2009, Residency Unlimited began a collaborative partnership with Flux Factory to develop international art residency initiatives for the Queens based organization. Residency Unlimited secures the partnerships and funding from international governmental organizations and cultural agencies. Flux Factory provides the studio/living space and in-house facilities within an artists collective environment, which, combined with the ongoing customized support that Residency Unlimited brings to each resident, further enhances the residency experience.
In 2010, this joint program allowed the participation of RU/FF artists Santo Tolone (Italy), Kate Shaw (Australia), and Rebecca Ann Tess (Germany).
In 2011, RU/FF residents were Özlem Günyol and Mustafa Kunt (Turkey/Germany), MaudeLeonard-Contant (Canada) and Karol Radziszewki (Poland).
In 2012, RU/FF residents were Anastasios Logothetis (Sweden/Greece), Sonya Schonberger (Germany) and Harold Guerin (France).
In 2013, with Philip Emde (Germany) and Orsina Pasargiklan (Italy/UK).
In 2014, RU/FF residents here Tina Kolhmann (Germany), Rodrigo Imaz (Mexico).
In 2015, Antje Rieck (Germany), and Micha das Bach (Germany).
In 2016, Kai-chun Chiang (Taiwan).
In 2017, Chen An-An (Taiwan).
________________