Alumni News |
Jan, 2020
Thibault Brunet: Particular Ruins, an exhibition presented and produced by La Capsule in Le Bourget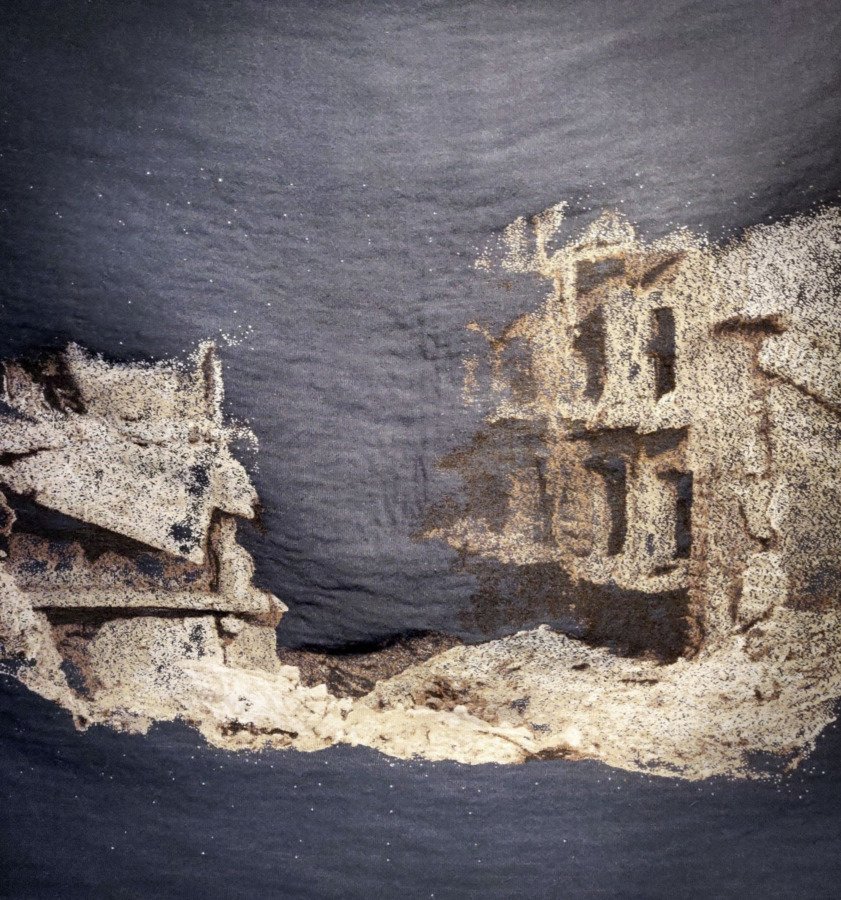 Boîte noire (Black box) - woolen tapestry (detail) - 160 x 120 cm
Thibault Brunet
Particular Ruins
January 23 - April 4 2020
La Capsule
Centre Culturel André Malraux
10 avenue Francis de Pressenssé
Le Bourget 93
If the military maps precede armed conflicts, it is always the images that prevail in documenting them to specify, with the greatest accuracy, the fright that results: paintings of the Battle of San Romano by Paolo Uccello with sepia prints of Roger Fenton cannonball piles; from the ruins of Dresden at the end of the second world war to those, more sadly contemporary, of Aleppo in Syria. We want to know everything about the confrontations that, however, we prefer as far as possible.
During the first Gulf War, the absence of photographs, replaced in vain by computer graphics, suggested the worst. Today, we are all equipped with on-board cameras, whether military or civilian, on helmets or in harnesses for the former, in bags or pockets for the latter. We are in an era where all images collide within uninterrupted flows that social media refrains from prioritizing. From capture to dissemination and appropriation to comments, we are both on the side of reporters and that of the audience. Now, the shock waves of wars without beginning or end reach us in real-time. It is in this context that Thibault practices a form of slowdown by taking the time to assemble the images of places which we no longer know very well if they still exist in the state in which he presents them to us....
Read the full text here.
RELATED: