Press |
Sep, 2017
The New Yorker reviews "On Illusions" at Cuchifritos Gallery + Project Space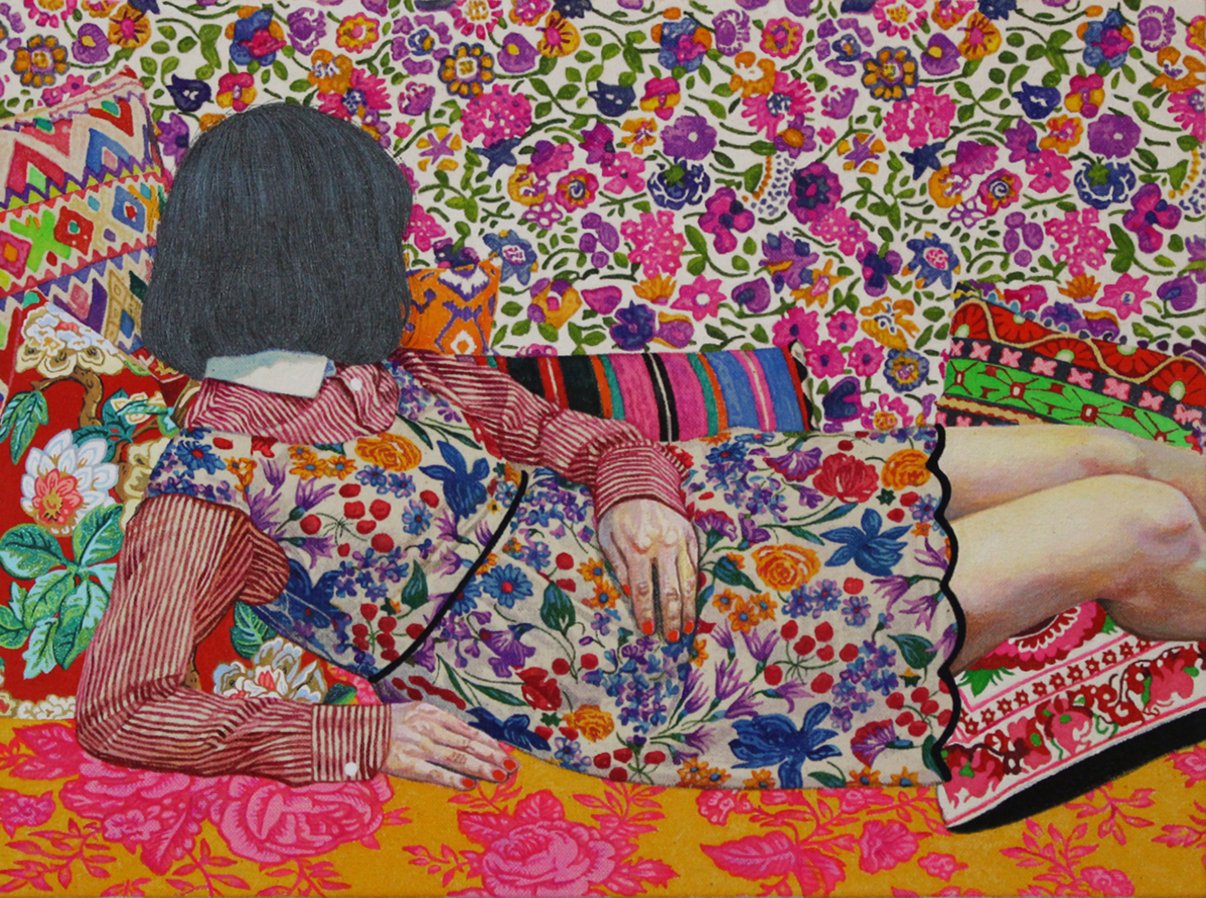 Naomi Okubo, Camouflage #3, 2017, acrylic on cotton cloth, 16×12 in.
A handful of recent canvases by two Japanese painters fill this vest-pocket gallery in the Essex Street Market. The colliding fluorescent patterns in Naomi Okubo's figurative works complement the glossy monochromes by Kuniyasu Sakaizawa, whose layered surfaces have the hypnotic effect of velvety fog or roiling water. Okubo renders her swirls of wild prints—floral wallpaper, embroidered cushions, ikat rugs, and bright dresses—with quiet precision, and anchors them with mystique. In two of her paintings, a young woman is posed like Manet's "Olympia," but turned away from the viewer, so we see a dark bob instead of her face. The device serves as an optical reprieve from the controlled chaos of Okubo's patterns, while echoing the contemplative mood of Sakaizawa's paintings.
To see the original article check by clicking here.
To read more and see images from the exhibition "On Illusions" check here.