Press |
May, 2018
SWISS ARTIST TALK PRESENTS SARA GASSMANN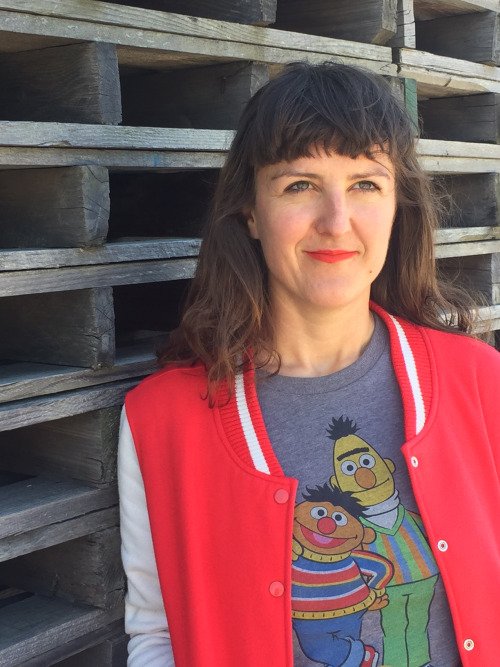 Swiss Artist Talk is a written interview series conducted by the Consulate General of Switzerland featuring current Swiss artists-in-residence living in New York. Original post can be found here.
Swiss Artist Talk is pleased to introduce Swiss artist Sara Gassmann. Sara received a grant from Atelier Mondial, Basel and is staying at the Residency Unlimited from February until July 2017.
Born in Dagmersellen in 1980, Sara holds a BA from Geneva School of Art and Design (HEAD) and an MFA from the Bern University of the Arts. Next to her residency in New York, she participated in other artist-in-residencies such as Swatch Art Peace Hotel Residency Shanghai in 2016, Geumcheon Art Space Seoul in 2015 and Inside- Out Art Museum Beijing in 2013. She lives and works in Basel.
Her work was exhibited at Vitrine Gallery Basel, Centre d'Art Contemporain Yverdon-les-bains, Kunstmuseum Lucerne, Kunstmuseum Thun, Space One Seoul, Stadtgalerie Bern, Kunsthaus Langenthal, La Placette Lausanne, Galerie Krethlow Bern, and Kunstpavillon München among others.
WETTERLEUCHTEN 2017 canvas | paperwork | ceramics, Vitrine Basel 2017
Currently, her installations DOMESTIC STARE can be seen at the West 10 Window in New York, presented by Time Equities Inc. Art-in-Buildings, until June 24. From July 11-21, Sara will show another body of ceramic works at A3 Gallery in Bushwick.
DOMESTIC STARE 2017 glazed ceramic, West 10th Window, New York 

What are you working on right now?
I have the chance to work in a ceramic studio (BKLYN Clay) in Brooklyn. My work is process oriented and I would title myself as a painter. In this sense I see my ceramic works as 3D paintings.
I got an invitation from Time Equities Inc. Art-in-Buildings to do an installation at West 10Th Window in New York. I created two ceramic sculptures that take over the given space and kind of stare at you.
In July I will show my work in a group show organized by Residency Unlimited at A3 Gallery in Bushwick. There I have the opportunity to show another body of ceramic works.
And I am collaborating with a poet friend where we are creating an interaction between our works. Kind of a ping pong game
Sara in the ceramic studio BKLYN Clay in Brooklyn Photo credits © Nicole Rampa
What work of yours are you most proud of?
I can't categorize it. There are so many factors involved and it depends strongly on the unique situation. Maybe I can feel it stronger when I get surprised by my own work or if I find unexpected solutions.
KNOCHEN 2017 glazed ceramic | different size
What inspires you the most?
I am very much interested in humans, cultural characteristics, verbal and nonverbal interactions in my daily life as well as unexpected encounters in their diversity. To be a foreigner has a strong impact on my in and output. The inner archive is growing and enlarging itself.
In addition, I'm inspired by artworks that I can feel a connection with and that touch me wordlessly. This is meaningful for going on my own path. I also find that to being part of a family that goes back for generations is inspiring.
How is New York influencing your work?
I can feel that New York has an important impact on my work. It opens new directions. I am taking a lot in.
KINGFISHER 2016 acrylic | acrylicspray | ink on cotton |120 x 120 cm
What is your favorite place in New York?
Riding my bicycle while listening to other bicycles and car sound systems makes me happy.
What are you hoping to gain from your stay here in New York that you can take with you back to Switzerland?
The openness of everyday encounters and the positivity to meet new people.
GLYZERIN 2016 acrylic | acrylicspray | ink on cotton | 65 x 65 cm
RELATED: