Press |
Aug, 2016
"Summer Therapy" featuring Alice Miceli and Virginia de Medeiros on Newcitybrazil.com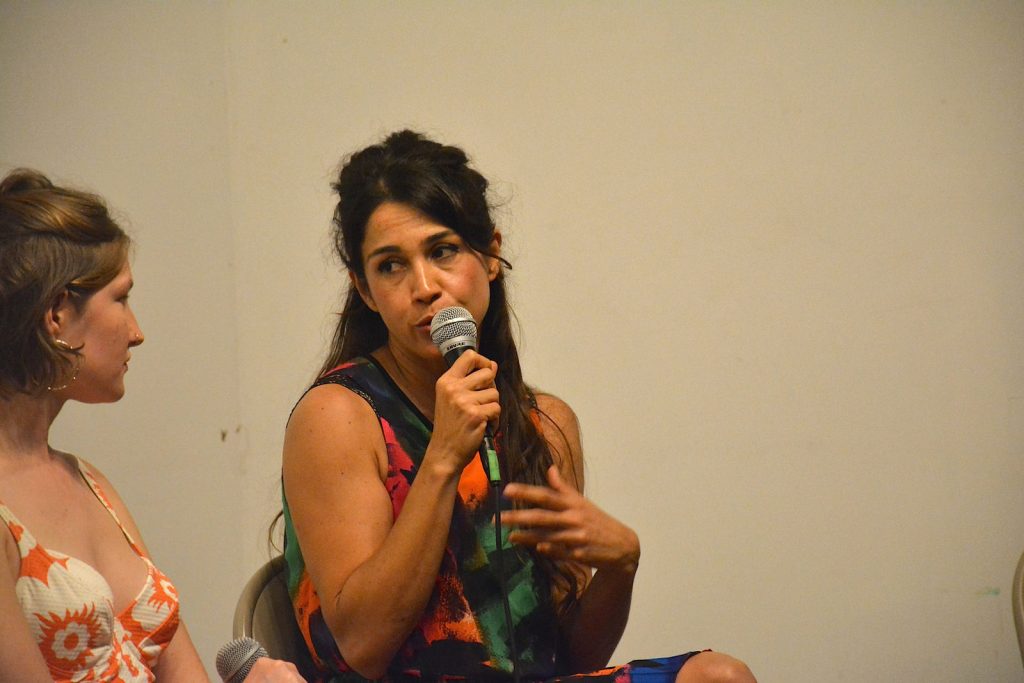 Virginia de Medeiros, "Sérgio Simone," (2007-16). Screening at Residency Unlimited, Brooklyn, 2016/Courtesy: Residency Unlimited, 2016.
Summer Therapy
New York Loves Brazilian Art Right Now, If These Thirty-Five Artists Showing This Season Are Any Indication
...
Interested in the LGBTQ universe, Virginia de Medeiros used her residency to explore the voguing community in New York for an upcoming work. To conclude her stay in the U.S, she screened the work "Sérgio Simone" (2007-16) at RU. The three-channel video depicts the story of Simone, a transgender man who de Medeiros met in 2007, in Salvador, Bahia. In the work, viewers watch Simone, with her long dreaded hair, bathing at the Fonte da Misericórdia—said to be a mythical fountain for orixás of Afro-Brazilian religions—and introducing other members of her poor community to the artist. As three different scenes toggle around, from 2007 to 2014, viewers learn that Simone reclaimed her male identity, Sérgio, after a traumatic crack overdose. As a survivor, Sérgio becomes an evangelical preacher, welcomed into a church community that helped him "cleanse" his "stained" past, metamorphosing into a converted, sin-free, local celebrity. The video doesn't represent exact timelines, letting viewers make acquaintance with Sérgio and Simone, either as charismatic individuals, or as someone who is always becoming, shifting. In-between fiction and reality, "Sérgio Simone" also depicts the ephemerality of Brazilian spirituality, which has recently become stage for a political battlefield, fuelled by rising conservatism coming from dominant evangelical parties.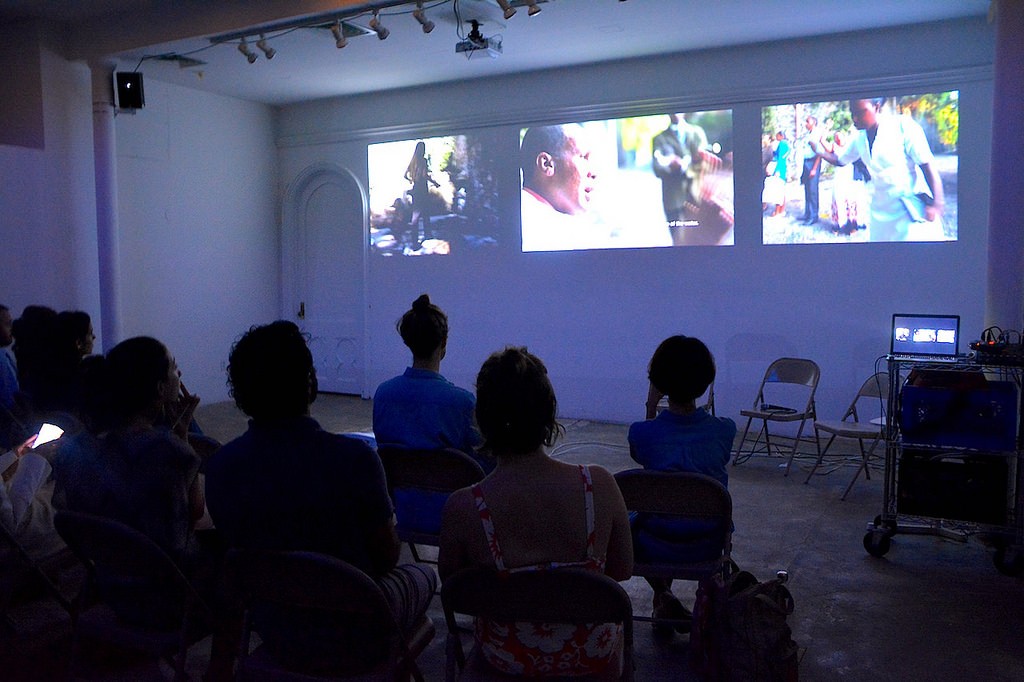 Virginia de Medeiros, "Sérgio Simone," (2007-16). Screening at Residency Unlimited, Brooklyn, 2016/Courtesy: Residency Unlimited, 2016.
...
"BASTA!" co-curated by Brazilian-born art historian Claudia Calirman, had violence as its main theme, depicted in stirring contemporary artworks from all over Latin America. Although for Brazilians and neighboring countries the topic needs no introduction, many artworks disclosed to the American audience the contradictory dynamics between developing and developed worlds, such as the documentary of the performance "Testimonio" (2012) by Guatemalan Aníbal López (1964-2014). The video shows an anonymous sicario, a mercenary who López brought from Guatemala, answering questions from an audience of mostly white European participants at dOCUMENTA 13 in Germany, probably breaking one or two international laws. "BASTA!" also featured carioca Alice Miceli's series of photographs "In Depth (landmines)/Colombian Series" (2015), in which the artist had access to land-mine fields in Colombia, taking calculated risks to capture those images.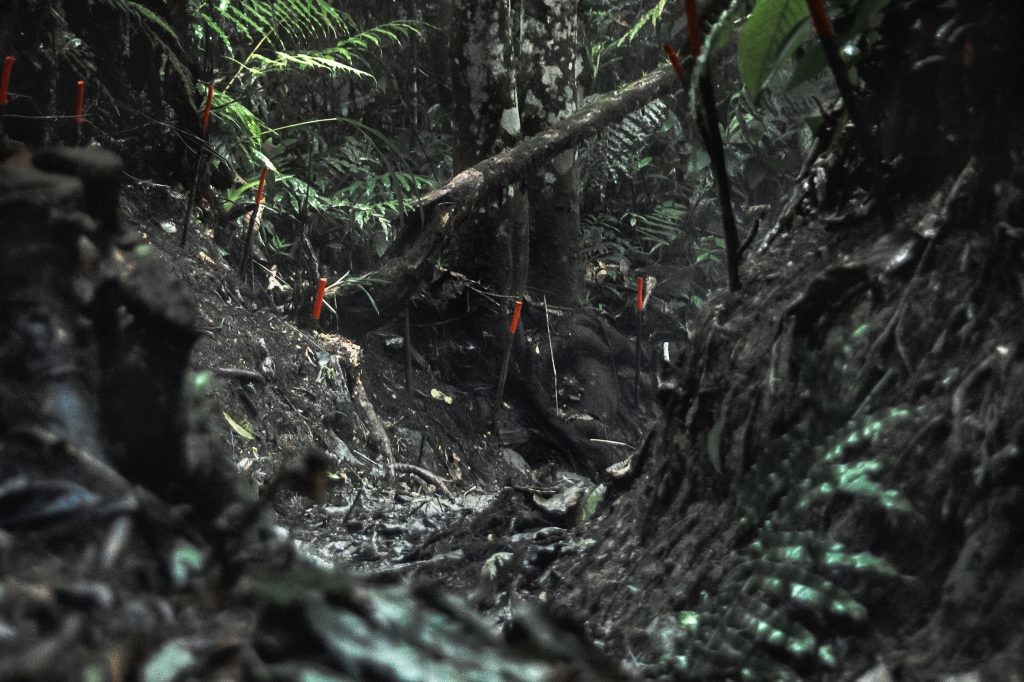 Alice Miceli, In Depth (landmines)/Colombian Series 1 (2015). Pigment print on Baryta paper 73.7 x 110 cm. Photo by Alice Miceli/Courtesy of the artist and Galeria Nara Roesler
...
Read the full article at newcitybrazil.com.
RELATED: