Alumni News |
Feb, 2015
"Stimulating Synapse," curated by Branko Franceschi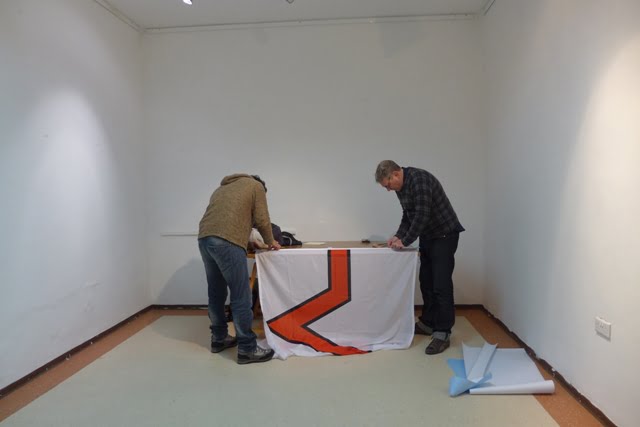 The European Mediterranean Art Association (EMAA) and the Rooftop Theatre Group are pleased to invite you to the exhibition of the first International Artists Residency (9 – 18 February 2015)

Stimulating Synapse
Wednesday February 18, 6:00 p.m.
EMAA Belediye Street 1, Yenisehir - Nicosia
Artists: Paul Devens, ANA Elizabet, Carl Michael von Hausswolff, Erhan Öze, Eleni Phyla
Curated by Branko Franceschi
If one perceives Nicosia's demarcation line as a synaptic cleft, how does one stimulate synapse, the communication between cities two parts? Culture is given the utopian role to bridge over waters long abandoned by the political will. Instead of speculating why that is the case, artists choose to act, contribute, and connect. Contemporary art practice is blessed with the capability to turn every question into aesthetic fact, and every aesthetic into the ethical standpoint. It doesn't matter that artists relentlessly weave in order to recreate broken social fabric, while it seems to be simultaneously undone and the idealized solutions is as distant as before. What matters is to persist with their noble cause, because there is no other barrier to prevent the tide of the social indifference and entropy.
The art practice of this endeavor is site and context specific; it is art answering echoes of the turbulent history, overcoming standstill of the present and creating the foundation of the future. Collaboration, exchanging views and experiences, transfer of knowledge, vision and sensations, learning and teaching, are its methods. Our aim was to create the art that connects two parts, art that is crossing over, the sparkling of neurons that will ignite the synapse, the message and its echo, proposals and their future completion, the bond.
The group of European and Cypriot artists at the end created an ambience, consisting of long term projects, project proposals, web platform, interactive, participatory art works and sound installations that reflect present division and hopes with vigor, vision and humor.
For more information, please visit http://www.art-confrontation.com.
Confrontation through Art project is funded by the European Union under the Cypriot Civil Society in Action programme and implemented by EMMA and Rooftop.
RELATED: