Alumni News |
Jan, 2020
Stefan Papco at Thomas Erben Gallery, New York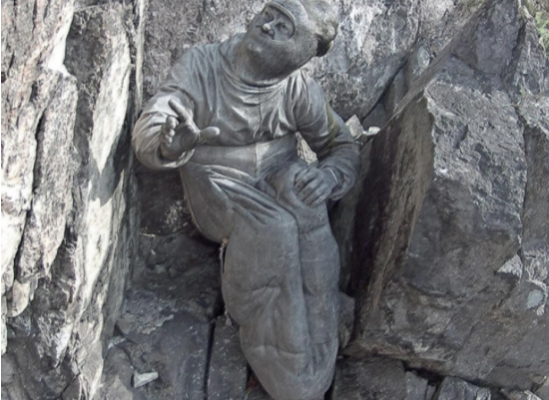 Štefan Papčo, Miroslav, 2017, stream, ed.1/5.
Juraj Bartusz, Jiří David, Viktorie Langer, Štefan Papčo and Jitka Válová
Middle European Mysticism
January 9 – February 8, 2020
Thomas Erben Gallery
Thomas Erben Gallery is very excited to present Middle European Mysticism, an exhibition featuring Czech and Slovak artists Juraj Bartusz, Jiří David, Viktorie Langer, Štefan Papčo and Jitka Válová, whose work will be on view at the gallery for the first time.
Art production out of Eastern Europe had its moment after the fall of the Berlin Wall, when Western audiences traveled to Prague and other gateway points of the former Soviet Empire, hoping to experience the world behind the Iron Curtain before its inevitable adaption to the prevailing political system. Art from the region was shown widely at international exhibitions, providing a breath of fresh air while being displayed as newly discovered and captured trophies.
Now, thirty years later, contemporary art practices originating in the former East are gaining new confidence and empowerment. Middle European Mysticism proposes a comparison between the work of selected Slovak and Czech artists from different generations, with a focus on the element of mysticism permeating these artists' works, in media ranging from painting and drawing to photography, sculpture and video.
For more information please visit: http://www.thomaserben.com
RELATED: