Alumni News |
Jan, 2021
Solo exhibition Where Did Macy Go? at Hatch Art Project in Singapore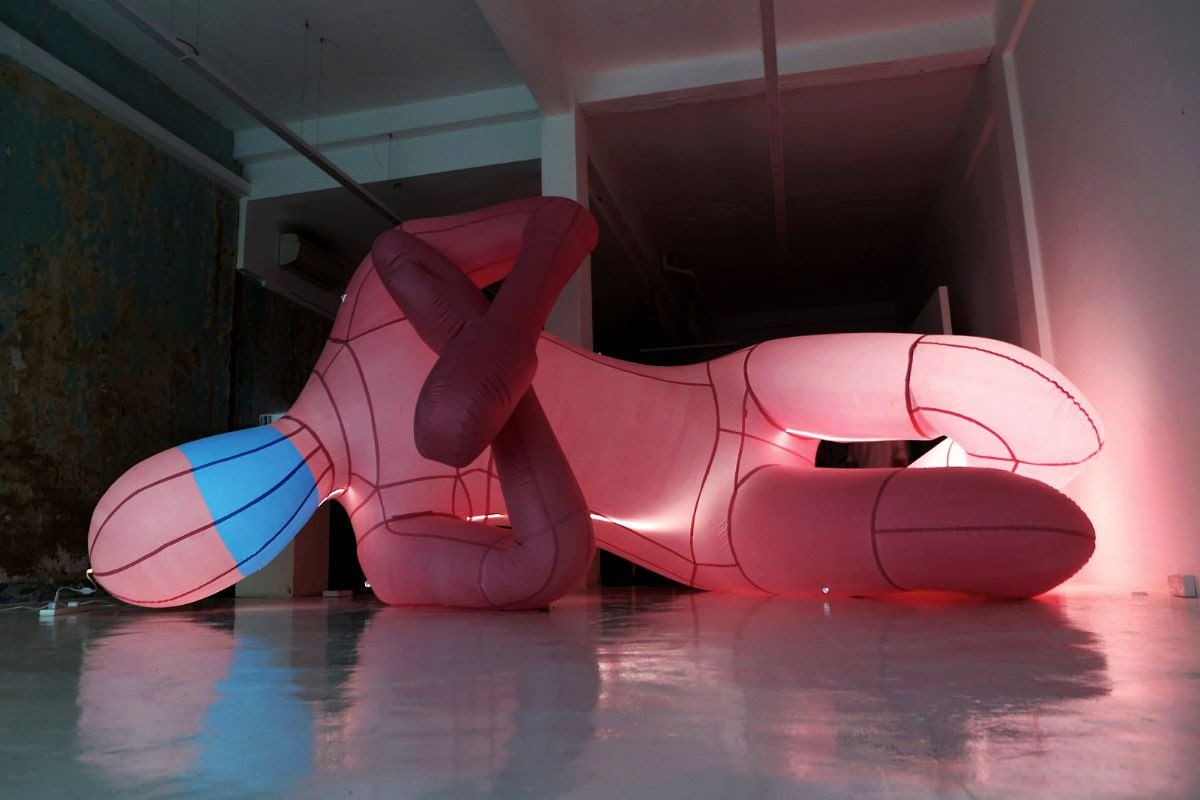 Hatch Art project will be presenting Ziyang Wu's first solo exhibition in Asia, Where Did Macy Go? as part of the upcoming Singapore Art Week 2021.
Where Did Macy Go? is an animated video told through a series reports of Macy's encounter with the epidemic, life during the quarantine. The video discusses the collapse of old community structures, the emergence of a new community after de-collectivization, Confucian obedience vs. social obedience, as well as mask politics and social justice under the pandemic. His practice can be read as an exploration into our interconnection with technology and the effect of hyperconnectivity on the globalized world.
Created by MAYA 3D-modeling and sculpted with VR Tools such as Masterpiece Studio and Tilt Brush. According to Sue Oh, Director of Hatch Art Project, "Wu's video animation offers us with a chance to think about the current social state by juxtaposing the possible events in real world. Instead of positing an answer or argument, his work gently raises a questions to the viewers about how the current situation goes on and how shall the viewer respond to it."
This exhibition is designed to address how art enables us to observe the current pandemic situation while evoking more questions about the role of art in society. The virtual world created within 'Where Did Macy Go?', against the backdrop of the pandemic, encourages a shift in perspective and subsequent adaptations in behavior and conduct of the individual.
A combination of video, photographic prints and a colossal inflatable "Macy", the exhibition is hosted at the main gallery with free admission to the public.
Venue: Hatch Art Project, 7 Yong Siak Street, Singapore 168644
Exhibition: 21 January - 21 February, 2021
Opening Event: 23 January (Saturday) 10am - 8pm
Link to WHERE DID MACY GO?: https://vimeo.com/452328753
RELATED: