Press |
Dec, 2019
RU's 10th Anniversary Benefit featured in Whitewall Magazine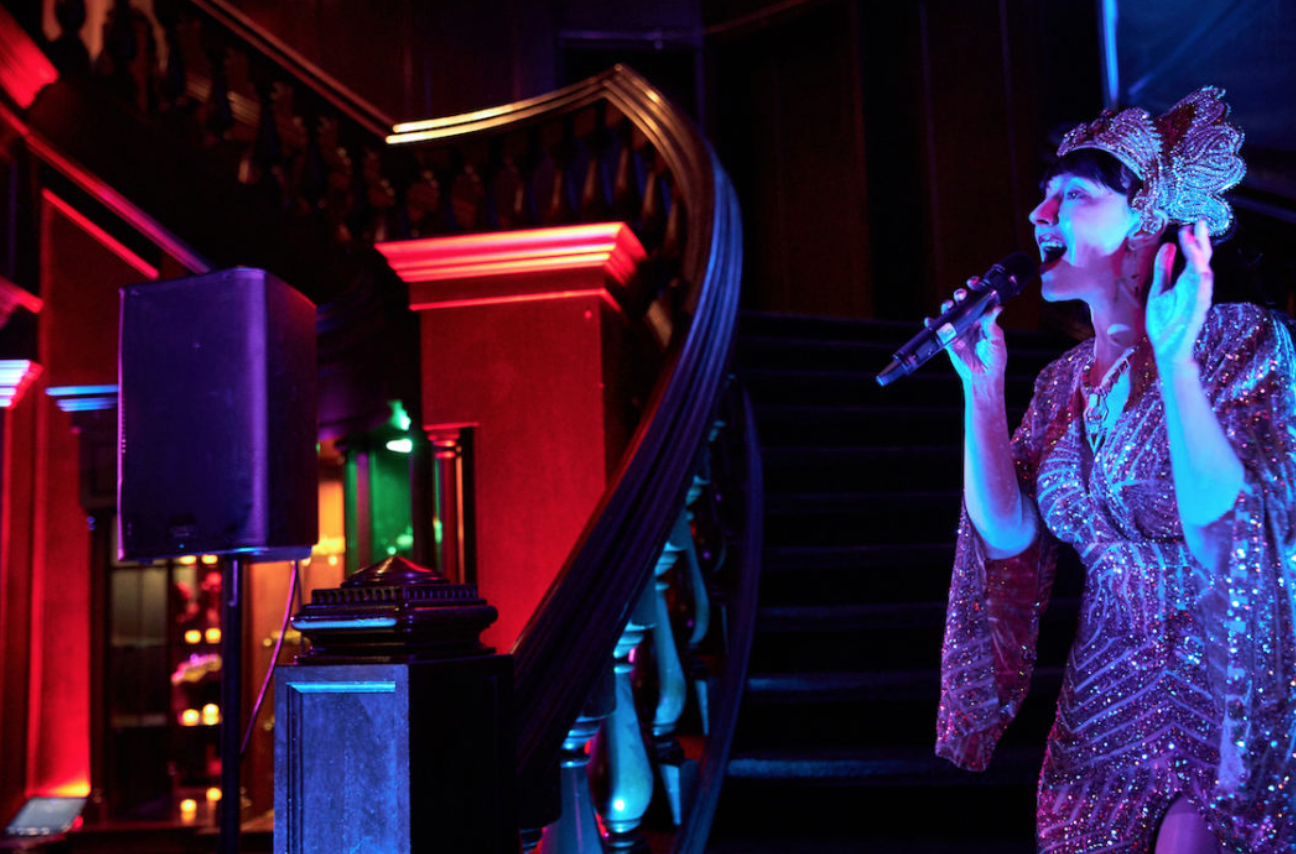 Chrysta Bell performing at RU's 10th Anniversary Benefit Party. Photo by Argenis Apolinario. 2019
On November 21st, Residency Unlimited (RU) celebrated its 10-Year anniversary with a benefit holiday party generously hosted by Whitewall Magazine and benefit party co-chairs Thomas Rom & Pamela Auchincloss.
We are immensely grateful to our Board of Directors, partners, friends, and supporters, and of course the RU artists who are the driving force behind everything that we do. We thank Chef Jazzie Einalhori from Chichi Eats, Oxley Gin and Frerejean Frères for their support. The evening was designed by artist Jordan Nassar and the holiday photo booth installation was back again this year with RU alumni and photographer Mami Kosemura taking pictures! We are also immensely grateful to Chrysta Bell, Joey Arias and DJ Carlita for their incredible performances throughout the evening.
A glimpse of the atmosphere can be seen here at Whitewall Magazine's coverage of the event.
Thank you all for your incredible support throughout the years, it truly makes a difference.
The RU Team and Board of Directors wish you a happy new year filled with magic and inspiration!