2020 | NYC | Artist
Ziyang Wu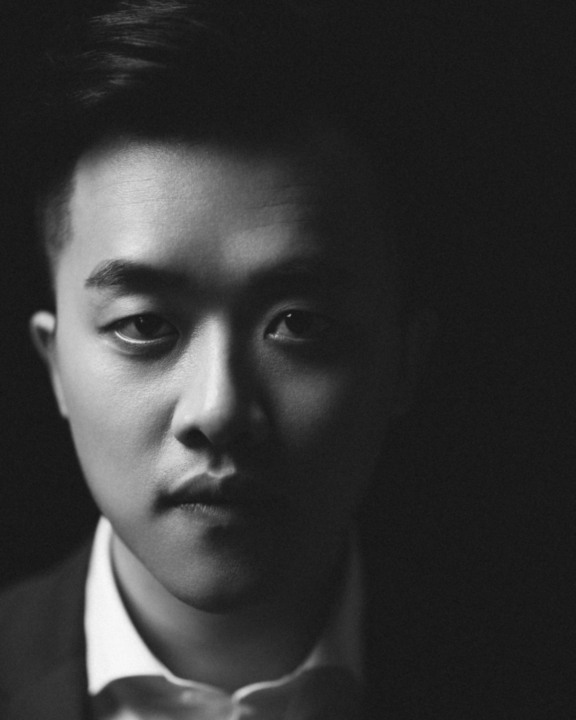 Portrait Courtesy the artist.
Ziyang Wu is a Chinese artist based in New York who teaches at the School of Visual Arts and is a member of the Experiment on Art and Technology Track at NEW INC: New Museum. Drawing from contemporary technology, digital power structures, popular culture and the dynamics between identity and community as the alienation of both body and spirit, his practice examines how the virtual world, data, and algorithms ubiquitously "micro-alienate" and reconstruct human interaction.
Wu has held solo exhibitions at Nancy Margolis Gallery, New York, NY and CO2 Gallery in Florence, Italy. His work has been included in group exhibitions at Medici Palace, Florence and Milan Design Week in Italy; Today Art Museum and Times Art Museum in Beijing, Artron Art Center in Shenzhen, and Powerlong Museum in Shanghai, China; Institute of Contemporary Art (ICA) Philadelphia, PA; Walker Art Center, Minneaplis and Rochester Art Center, Rochester, MN; Providence Biennial for Contemporary Art and Brown University in Providence, RI; Academy Art Museum, Easton, MD; and The Hole Gallery and Microscope Gallery in New York, NY. Wu has received fellowships and awards including the MacDowell Colony Fellowship and Artist-in-residence at Institute for Electronic Arts, Alfred University, NY (2019), Art(ists) on the Verge Fellowship by Northern Lights.mn and Jerome Foundation (2017), AICAD Teaching Fellowship by Association of Independent Colleges of Art & Design (2016),  and The ROCI Road to Peace exhibition by Robert Rauschenberg Art Foundation and Artsy (2015). He received an MFA from the Rhode Island School of Design and a BFA from the Florence Academy of Fine Arts.
Wu's works are in the collection or the Association of Chinese Artists in Italy, Florence, Italy; Alfred University, School of Art & Design, Alfred, NY; Rochester Art Center, Rochester, MN; USA Today Art Museum, Beijing, China; and Wang Shikuo Art Foundation, Beijing, China.
Ziyang Wu is one of four artists participating in the 2020 NYC Artist Residency Program dedicated to artists whose practices fill in gaps in historical knowledge and represent a range of diverse voices traditionally underrepresented in the arts. The program is organized by Rachel Gugelberger, RU Residency Program Director/Curator of Programs together with Alyssa Alexander, NYC Residency Program Assistant.
The 2020 NYC Artist Residency Program is supported, in part, by public funds from the New York City Department of Cultural Affairs in partnership with the city council and generous support from individual donors.