2017 | NYC | Artist
Željka Blakšić aka Gita Blak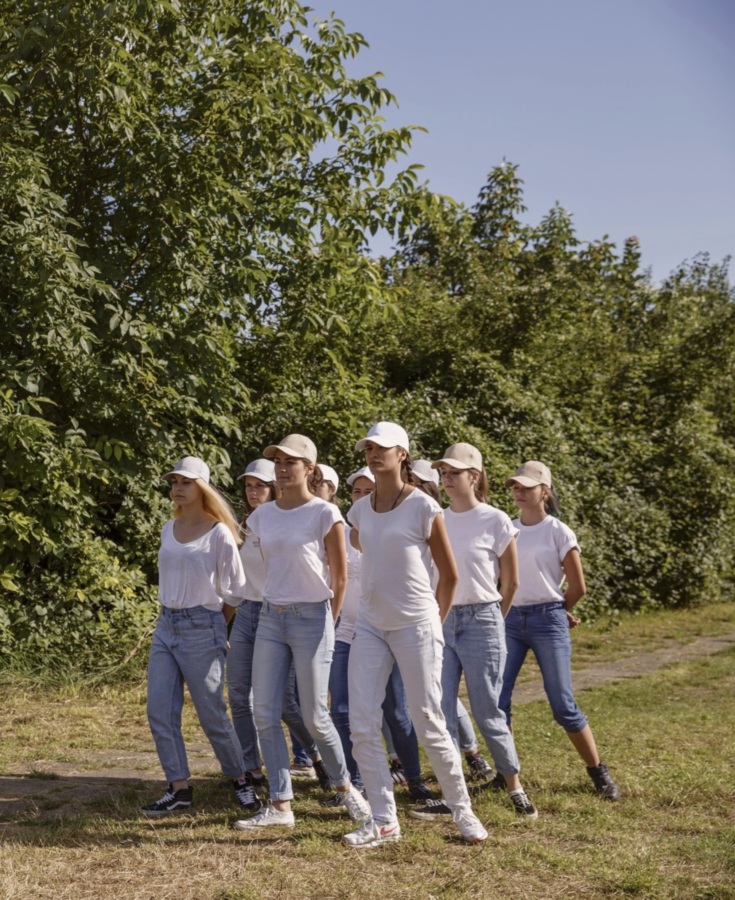 "Through Active Range of Motion, We Come Through.", 2016, performance
Bio / Statement:
Željka Blakšić aka Gita Blak is an interdisciplinary artist based in New York City. Her inspiration often stems from the sub­culture of the 1990s­ era in Croatia, when punk, anarcho, and eco movements were undergoing renewal where resistance manifested through the cooperation and gathering of different alternative social groups. This experimental environment became a university of rebellion–a key force, giving voice to new expressions of democracy, justice, common values, and free speech. Her artistic career began in early adolescence in the field of music that she continues to nurture through performances with musicians in experimental music and visual appearances. Blakšić has developed a research-­based and socially engaged approach to art making; current work reflects long­term collaborations with various collectives and choirs often placed in non­traditional spaces. She works across multiple disciplines but the constants in her practice are 16mm film, installations, video, and performance.
In her most recent project BROUHAHA she worked collaboratively with Brujas, a collective of native New Yorkers that uses skateboarding as a means of community engagement, to transform Recess Gallery, NY into a shape-shifting habitat, with a sculptural skate ramp positioned in the space as its physical anchor. And as part of the ARTIZEN 2016 she developed a performance with the group of young dancers and actors from Cluj, Romania for the Parcul Feroviarilor (Railroad Worker's Park) called "Through Active Range of Motion, We Come Through".
Support: Željka Blakšić aka Gita Blak's residency is made possible with support from the National Endowment for the Arts (NEA) ArtWorks Grant..