2023 | NYC | Artist
Žarko Aleksić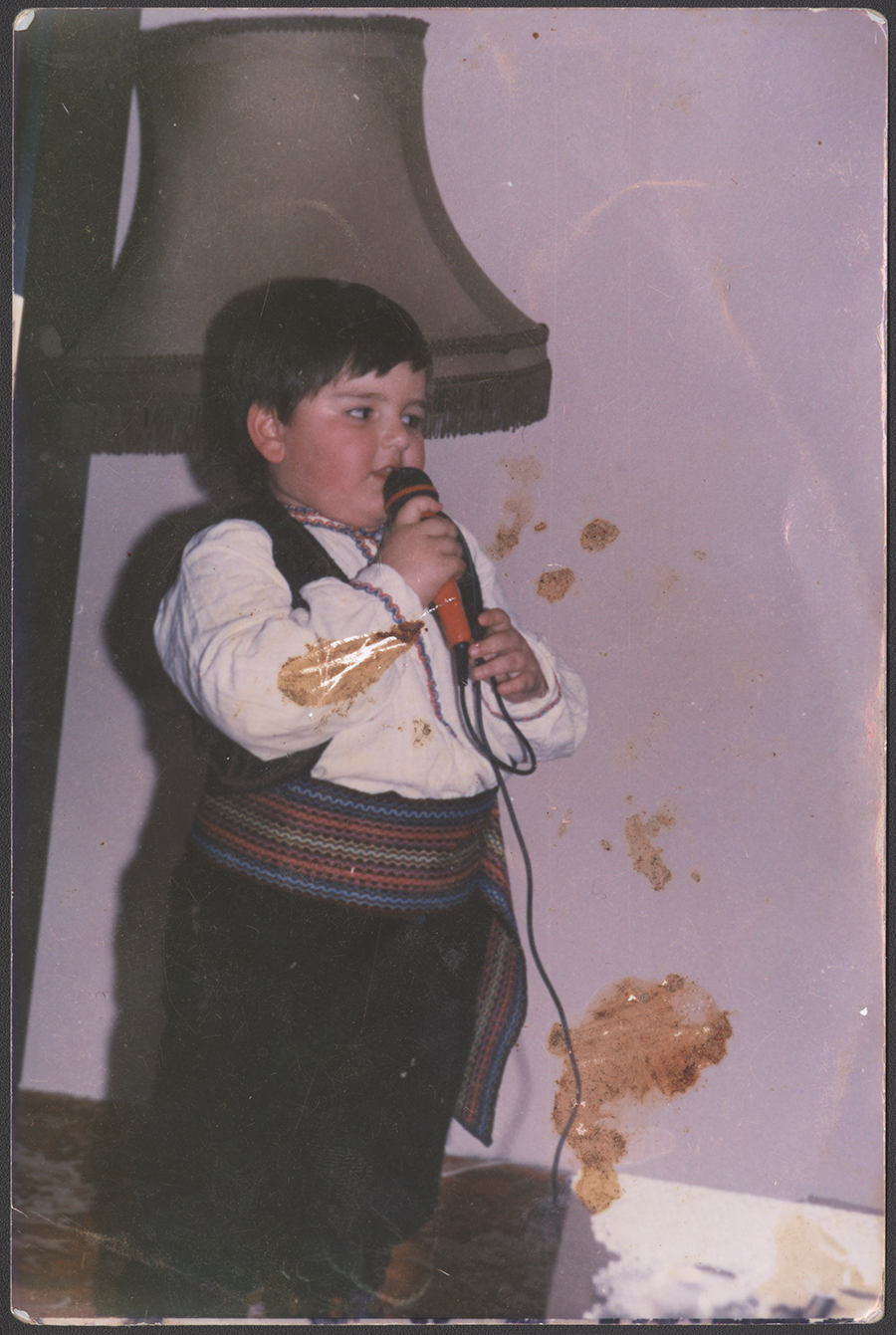 Žarko Aleksić, "Monu_Mental Structure", 2019. Courtesy of the artist.
Artist Name: Žarko Aleksić
Residency Dates: January - February 2023
Born: 1985
Hometown: Knjaževac
Lives & Works: Belgrade and Vienna
URL: http://www.zarkoaleksic.com/ | Instagram: @demijurggod
Education:
2020 | PhD candidate, Artistic Research PhD Programme at the University of Applied Art Vienna
2013 - 2019 | Fine Arts department, Class for Art and Photography, Academy of Fine Arts in Vienna
2007 - 2012 | Department of Philosophy, Faculty of Philosophy, University of Belgrade
Bio/Statement:
Žarko Aleksić is the winner of the 2020 Dimitrije Bašičević Mangelos Award.
Aleksić works across several mediums integrating experience, photography, video, installation and performativity - all of which relate to his interest in experience as a synthesis of the modernistic techniques of collage and montage. This thematic research is also the subject of a PhD on Consciousness as an Artistic Medium.
His post disciplinary artistic practice is based on the examination of consciousness, mental processing and AI: in relation to socio-political issues of cognitive capitalism (BOUTANG, 2004) and the acquisition of knowledge, education, dematerialized labor, and surveillance capitalism (ZUBOFF, 2018), as well as elaborating data processing such are biomarkers and correlational data gathered from scientific measuring devices and social media harvesting. By taking into account neurobiological and endeavors within cognitive neurosciences, Aleksić's practice addresses personalized phenomenology through the examination of his own states of mind where he is both subject and object resulting in fast shifts through the first and third person. Problems of the mind/brain and its processes, its structure and characteristics, are elaborated by the methodical use of knowledge produced within the field of philosophy and results gathered within cognitive science, tackling perception, imagination, language, memory, attention, reasoning and emotions within the nervous system.
As a PhD candidate who introduced a course titled Art and Cognitive Science, Žarko Aleksić worked in the department of Artistic Research at the University of Applied Arts in Vienna and currently teaches at the New Media department, Academy of Fine Arts Belgrade. He is politically engaged and worked over the years at the Student Union holding various positions in the Counter-culture department (on issues related to class struggle, precarity and equality), as representative of the Chair and Third country students).
In his view, the relation between these two approaches is reflected in the interconnectedness between psychological and economic states, with synapses as main currency in the age of cognitive capitalism.
Žarko Aleksić's interview published in Les Nouveaux Riches: In Conversation Žarko Aleksić
Support: Žarko Aleksić's residency is made possible with support from The Trust for Mutual Understanding.