2010 | Outbound | Artist
Zachary Fabri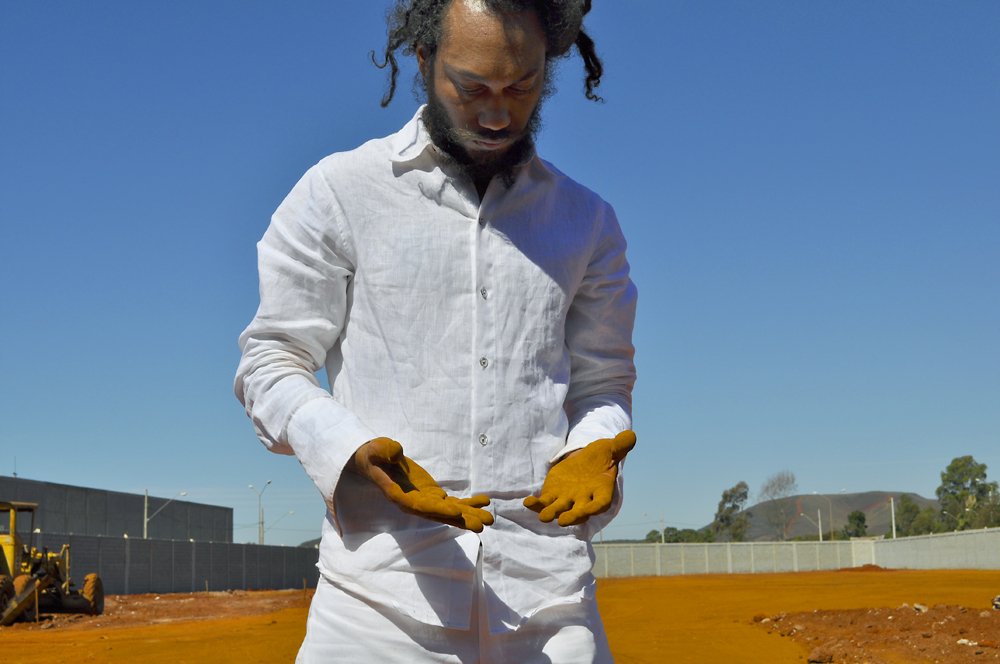 Red Handed, 2010, C-print (from the video Mim andar Avenida Canadá, 2010)
In the summer of 2010, Zachari Fabri spent 2 months in residency at the Jardim Canadá Art and Technology Center in Belo Horizonte, Brazil. This opportunity was facilitated by Residency Unlimited and set up within the framework of Residency Unlimited's partnership with Harlem Biennale, New York.
Zachary Fabri was born in Miami, Florida in 1977. In 2000, he received a BFA in graphic design in Miami at the New World School of the Arts then moved to New York City where he completed his MFA at Hunter College in 2007. Focusing on video and performance, his work seeks to create a space for discourse around social and political systems of oppression. In addition to video, he also incorporates various media including photography, sculpture, drawing, and installation into his work, which often responds to a specific environment or context. Zachary's work has been exhibited both nationally and internationally in such venues as Sequences Real-time Festival, Reykjavik, Iceland; Nordic Biennale: Momentum, Moss, Norway; NabLab, Chicago; and the Museum of Contemporary African Diasporan Arts, New York. He has performed at Real Art Ways, Hartford; Jersey City Museum; English Kills Gallery, Brooklyn; and Winkleman Gallery, New York. Recent residencies include the Lower Manhattan Cultural Council WorkSpace residency; the Jardim Canadá Art and Technology Center residency in Belo Horizonte, Brazil; and the HomeBase V Project in Berlin, Germany. In 2010 he had his first solo show at Galerie Open in Berlin.
Mim andar Avenida Canadá, 2010
About Jardim Canadá Center for Art and Technology (JA.CA)
http://www.jacaarte.org
Jardim Canadá Centro de Arte e Tecnologia is a center for creation and artistic development located in the neighborhood of Jardim Canadá in the metropolitan area of Belo Horizonte, Brazil. Jardim Canadá is bordered on one side by the city and on the other by the natural reserve Parque Estadual Serra de Rola-Moça. The Center is dedicated to fostering the production of technology and new media art as critical tools for the advancement of ever-larger artistic dialogues for an expressive immediacy congruent with the pace and fluidity of contemporary culture. The 2010 JA.CA Residency program welcomed Brazilian and international artists for two-month residencies, providing travel, accommodation, studio space, and production assistance.
Zacharay Fabri on his experience at JA.CA in Dialogues