2013 | NYC | Artist
Yana Dimitrova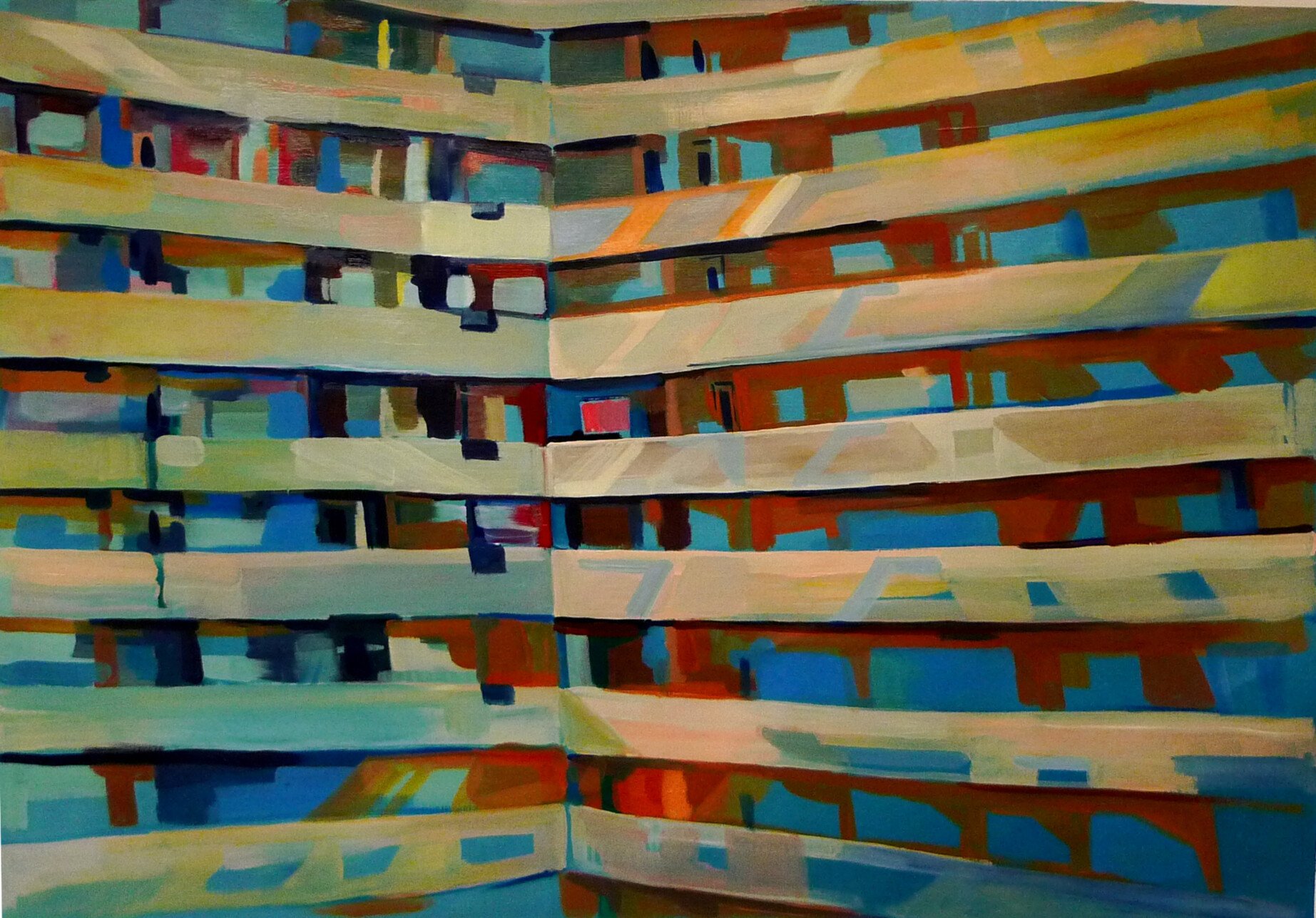 NoChimneys2
Ain't No Chimneys, oil on canvas, 130 x 90 cm, 2013
Yana Dimitrova graduated from the School of Fine Arts "Acd. Iliya Petrov" in Sofia, Bulgaria in 2002 and received her BFA (2006) and MFA (2008) from the Savannah College of Art and Design in Savannah and Atlanta, Georgia (USA). Her most recent exhibits took place in Berlin, Budelsdorff (Germany), Bath, Manchester (UK), New York, Chicago, Philadelphia, Atlanta (USA) and Sofia (Bulgaria). Dimitrova currently lives and works in New York, NY. With a strong sense of repetition, her work often functions as a social critique; Through the use of paintings, drawings and installations, Yana aims to construct a deceptive space, while questioning concepts of desire and the proposed values of the every day.
Recent Coverage:
Failed Architecture | Back to the future in Amsterdam's Bijlmer estate
Yana's 5 months residency (February through June) occurs within the framework of the chashama / RU partnership, in which a currently active chashama studio artist is incorporated into RU's residency support structure.