2022 | NYC | Artist
Wawrzyniec Gucewicz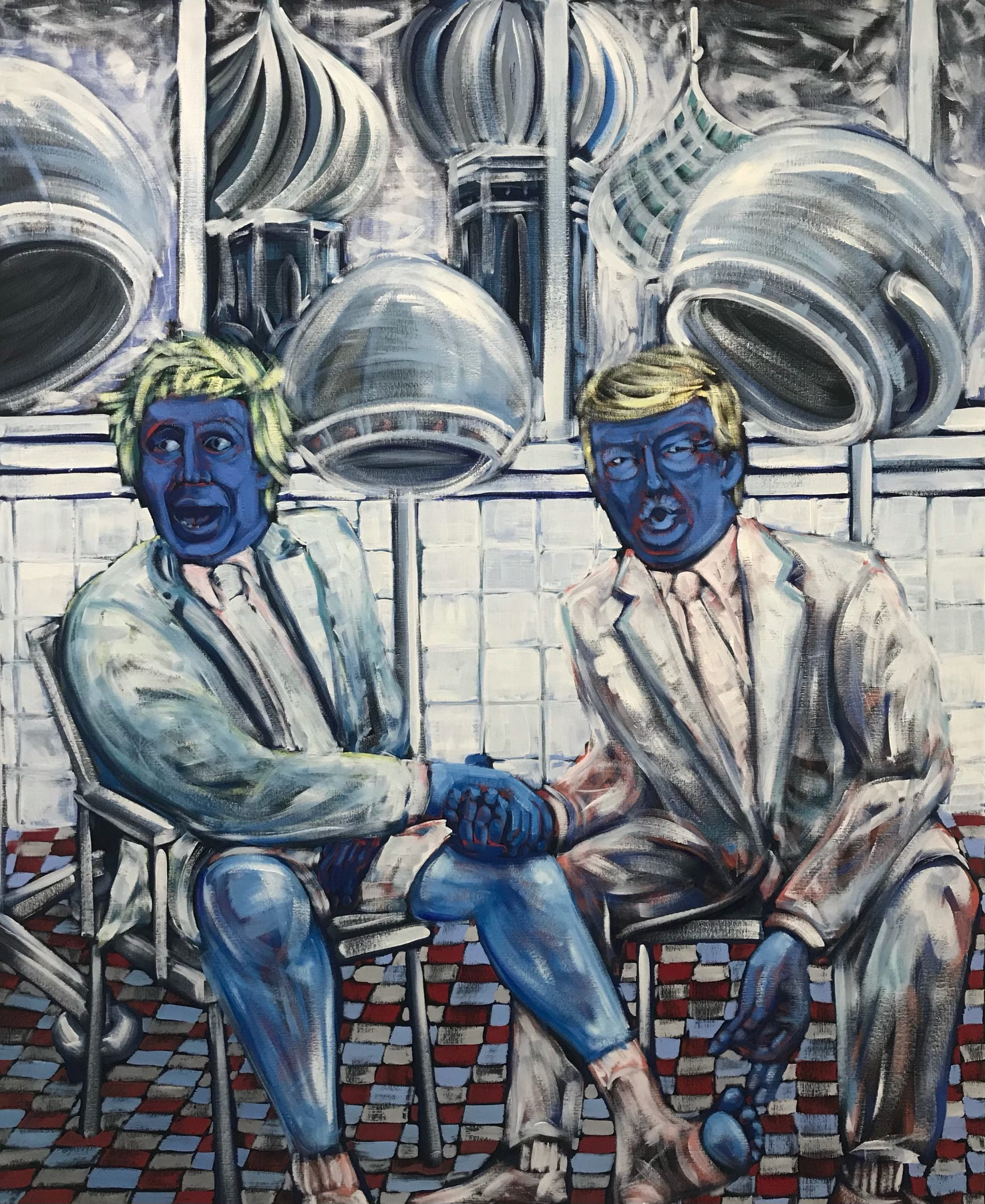 Wawrzyniec Gucewicz, "White Christmas at the Russian hairdresser", 170 x 140 cm, 2021.
Artist Name: Wawrzyniec Gucewicz
Residency Dates: February - March 2020 and May - June 2022
Born: 1969
Hometown: Warszawa
Lives & Works: Krakow
URL: https://www.saatchiart.com/gucevich
Education: Architecture - The Warsaw University of Technology Film Direction - the College of Visual Arts and New Media in Warsaw
Bio/Statement:
Wawrzyniec Gucewicz is an architect and film director with a recent concentration on painting. After many years working in the film industry, he returned to painting in 2017 with a focus on people and the times they live in, their ideas and inventions. Gucewicz's practice touches on themes ranging from the psychological to the socio-political, working in large-scale and colorful paintings that are deeply connected to his earlier film projects such as the independent feature film I see black (2003) and New York Notefilm (2011). In 2021, Gucewicz worked on music videos for television and a new series of paintings Portraits of Politicians.
Gucewicz is a member of the RARA Society of Artists, and his paintings have been exhibited at SARP Association in Warsaw, Poland, and on Saatchi Art's online gallery. He has written and directed several TV shows and commercials, and his films have been presented at the Polish Film Festival in Gdynia, among others. Gucewicz studied Architecture at the Warsaw University of Technology, Poland (1987-93), and during this time became interested in working in both film and painting.
Support: Wawrzyniec Gucewicz's residency is made possible with support from The Adam Mickiewicz Institute and the Polish Cultural Institute.
RELATED: