2019 | NYC | Artist
Von Calhau!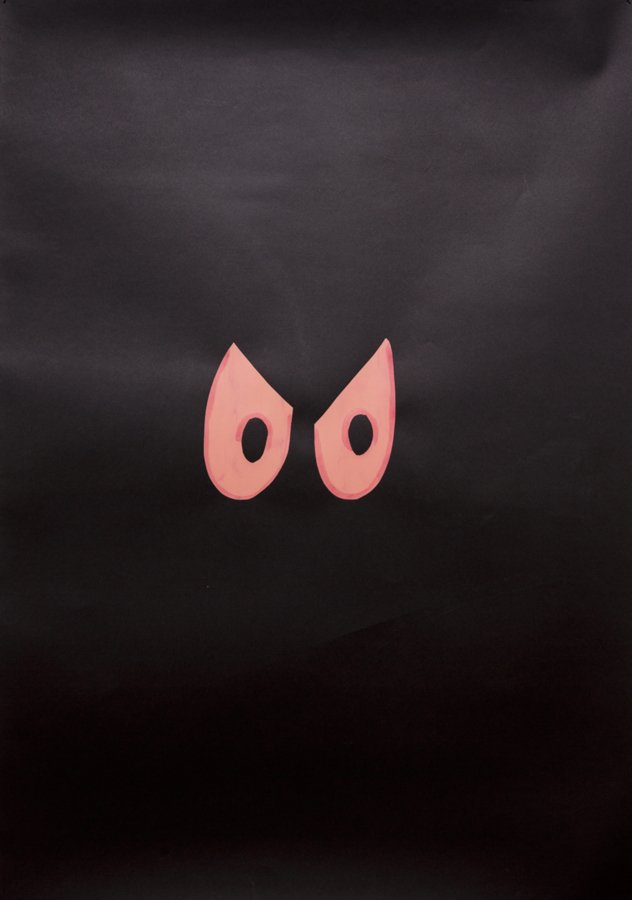 Phantom Blot Back to Attack poster
2018, silkscreen on paper, 100cm x 70cm
Bio / Statement:
Since 2006, Marta Ângela and João Artur have been collaborating under the (shifting) name of Von Calhau! (also known as Calhau or von Calhau, among others). Recalling this elusive signature, the duo's practice flows between different formats and media, being mostly recognized by their performances and installations that consist of sound and moving image. Von Callhau!'s awareness of the world's instability is reflected in their use of language, approached as a tool based in tacit agreement that is full of contradiction and in permanent transformation. Translating this understanding into 'concrete poetry', their work produces the humorous, surreal and visceral cosmos that Von Calhau! inhabit and propel.
Represented by the Pedro Alfacinha gallery, Von Calhau! have shown their work across Portugal and Europe in venues including the Serralves Museum, MAAT and Culturgest, The Glasgow School of Art, Café Oto (UK), Palais de Tokyo (France) , among others. Their selected presentations include Oximoroboro and Volta Subicida in Culturgest in 2015, Rotornariz in Galeria Pedro Alfacinha in 2016, the year in which they released Ú, via the Belgian publisher Kraak. This album has been presented in venues such as Cafe Oto, De Player or in the LAFMS Uncanny Valley Festival. In 2017 they presented the performance, Tau-Tau, within the programme of the BO.CA Biennial, that was re-presented at Sesc Pompeia in São Paulo, in the Videobrasil Festival. In January 2018 they presented the exhibition and performance, Phantom Blot Back to Attack / Mancha Negra Volta a Atacar at the Kunstraum in London. Their releases include: NNN (Serralves, 2011); O Rato Retórico Ritualiza Rôto o Rutilo (Culturgest, 2015) and Ú (Kraak, 2016), among others.
See performance and lecture of their publication NNN published by the Fundação Serralves.
Galleries:
Pedro Alfacinha, Portugal


Support: Von Calhau!'s residency is made possible with support from EGEAC Atelier Museu Julio Pomar, Portugal.