2013 | NYC | Curator
Vladimir Čajkovac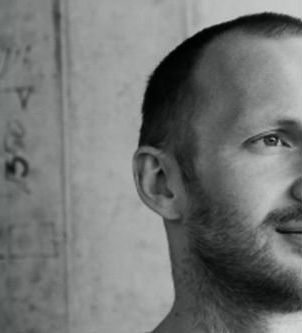 vlado
Vladimir Čajkovac is a curator from Zagreb, Croatia. He is now based in Dresden where he works as a research fellow at the Deutsches Hygiene-Museum on the project AIDS as a Global Media Event: An intercultural comparison of posters and their imagery.
Previously, Čajkovac worked for four years at the Museum of Contemporary Art in Zagreb (MoCA Zagreb) as exhibitions curator on projects such as Atelier Kožarić/Kožarić Studio; "Kožarić Studio: Works on paper and the other stuff". He also contributed to the organization of local and international exhibitions such as : "Gilbert & George: Jack Freak Pictures" (2010), "A Pair of Left Shoes - Reality check in Eastern Europe" (2010), "Danica Dakic: A Retrospective" (2010), "L'amour du Risque - From the FRAC collection (2012) as well as the annual award exhibition T-HTnagrada@msu.hr from 2010 to 2012. He is also the curator of the Biennale of Young Artists, 31st YOUTH SALON : WHERE TO ELECT THERE IS BUT ONE in HDLU, Zagreb.
Čajkovac's current focus of investigation is to situate "experiences of disappearance" within different disciplines and examine their points of connection. As a curator, he is interested in the methods and processes by which society operates and the ways values are created, abandoned and adopted.
Čajkovac majored in maths and sciences as a high school student, went on to study economy and finally graduated in Art History and Anthropology at the Faculty of Humanities and Social Sciences, University of Zagreb.
Vladimir Čajkovac's one-month residency (February 2013) is made possible and co-sponsored within the framework of the collaboration between RU and Visual Aids