2022 | NYC | Artist
Tobias Nussbaumer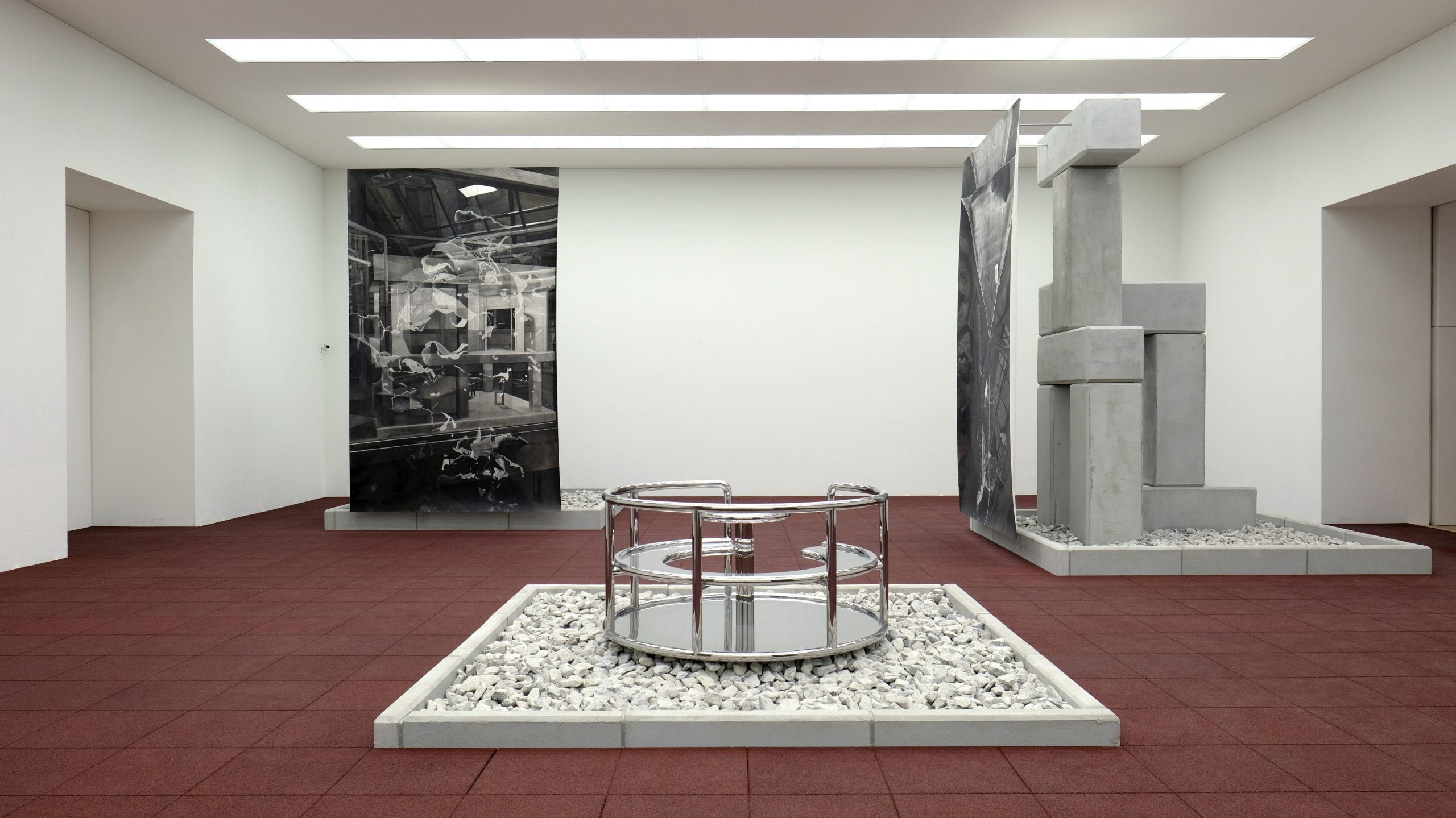 Tobias Nussbaumer, Installation of "The Order of Spaces Lost" at Museum Franz Gertsch. Photo by Tim Brunner
Artist Name: Tobias Nussbaumer
Residency Dates: January - June 2022
Born: 1987
Hometown: Basel, Switzerland
Lives & Works: Basel, Switzerland
URL: http://www.tobiasnussbaumer.com / Instagram / https://artviewer.org/tag/tobias-nussbaumer/
Education: 2017 MA Fine Arts, Institut Kunst, FHNW, Basel; 2011 BA Illustration fiction, HSLU D&K, Lucerne
Bio / Statement:
Tobias Nussbaumer creates large-scale drawings in ink and colored pencil on paper, which he integrates on special supports into exhibition situations as well as installations. Further pictures appear in the picture; refections can continue into infinity. He juxtaposes imaginary or digital spaces with real architecture; everyday objects and modular constructions are given a sculptural impact. In doing so, the artist questions conventional exhibition practices and ways of seeing as well as one-point perspective, making in the process new contexts and connotations possible. The active viewer is invited to explore Nussbaumer's works in the second and third dimension. (Anna Wesle)
The almost shamelessly celebrated brilliance of his imagery fits well into a contemporary context: the seemingly boundless possibilities of the digital world are the sub-textual basis from which the work of the young artist develops. The actual trail on which Nussbaumer finds himself artistically, however, is not determined by an attraction to surfaces but in his addressing of implicit ruptures and contradictions. (Claudia Spinelli & Rolf Bismark)
In his drawings, Tobias Nussbaumer not only combines one of the most classical mediums in art with the state-of-the-art AI technology, but also externalizes an inner world, a world that is also created inside a computer, in which perspective and pixels, the everyday and the unimaginable merge. (Anastasia Chaguidouline)
Tobias Nussbaumer's solo exhibitions include "Antagonistic Playgrounds", Union Pacific, London (2018); "The Order of Spaces Lost", Museum Franz Gertsch, Burgdorf (2018); "Vectors & Skin", Art in Public Spaces, Basel (2017); "Transmapping", BALTSprojects, Zurich (2016); "Tobias Nussbaumer", Kunstraum Baden (2015). His work was shown in various group exhibitions including "Das Haus als Spiegel", Kunstmuseum Olten (2019); "Poesie des Raumes", Villa Renata, Basel (2019); "Doors of Paradise", Union Pacific, London (2018); "OOO", Kunsthalle Basel (2017); "Abattre les murs", Kunstraum Riehen, (2017); "We invite you to hope", Kunsthaus Baselland (2017); "Hortus Botanicus", Helvetia Art Foyer, Basel (2017); "Zeichnung zwischen Raum und Imagination", Kunstmuseum Olten (2017); "In(de)finiti luoghi", Museo Civico Villa dei Cedri, Bellinzona (2017); "Unter 30 - Junge Schweizer Kunst", Kunsthaus Glarus (2015); "Melting Pot", Nicolas Krupp Gallery, Basel (2015); "All I ever see is matchstick men and you", Kunsthalle Bern (2014); "Die zeichnerische Dimension", Kunsthalle Palazzo, Liestal (2014). He was awarded the Kiefer-Hablitzel Prize (2015), the Christina Spoerri Prize (2015) and project awards from the Ernst and Olga Gubler Hablüzel Foundation (2018) and the Kunstkredit Basel-Stadt (2018). He realized art in architecture in Zurich (2016) and Basel (2017), where he won the Kunstkredit Basel-Stadt competition for ephemeral art projects with his accessible sculpture "Vectors & Skin".
Nussbaumer's work is in the permanent collections of the City of Zurich, Switzerland; the Kunstmuseum Olten, Switzerland; the Helvetia Versicherung, Switzerland; the City of Baden, Switzerland.
Support: Tobias Nussbaumer's residency is made possible with support from Atelier Mondial Basel (Christoph Merian Stiftung).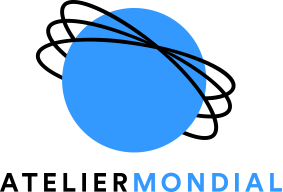 RELATED: