2023 | NYC | Curator
Tamara Moyzes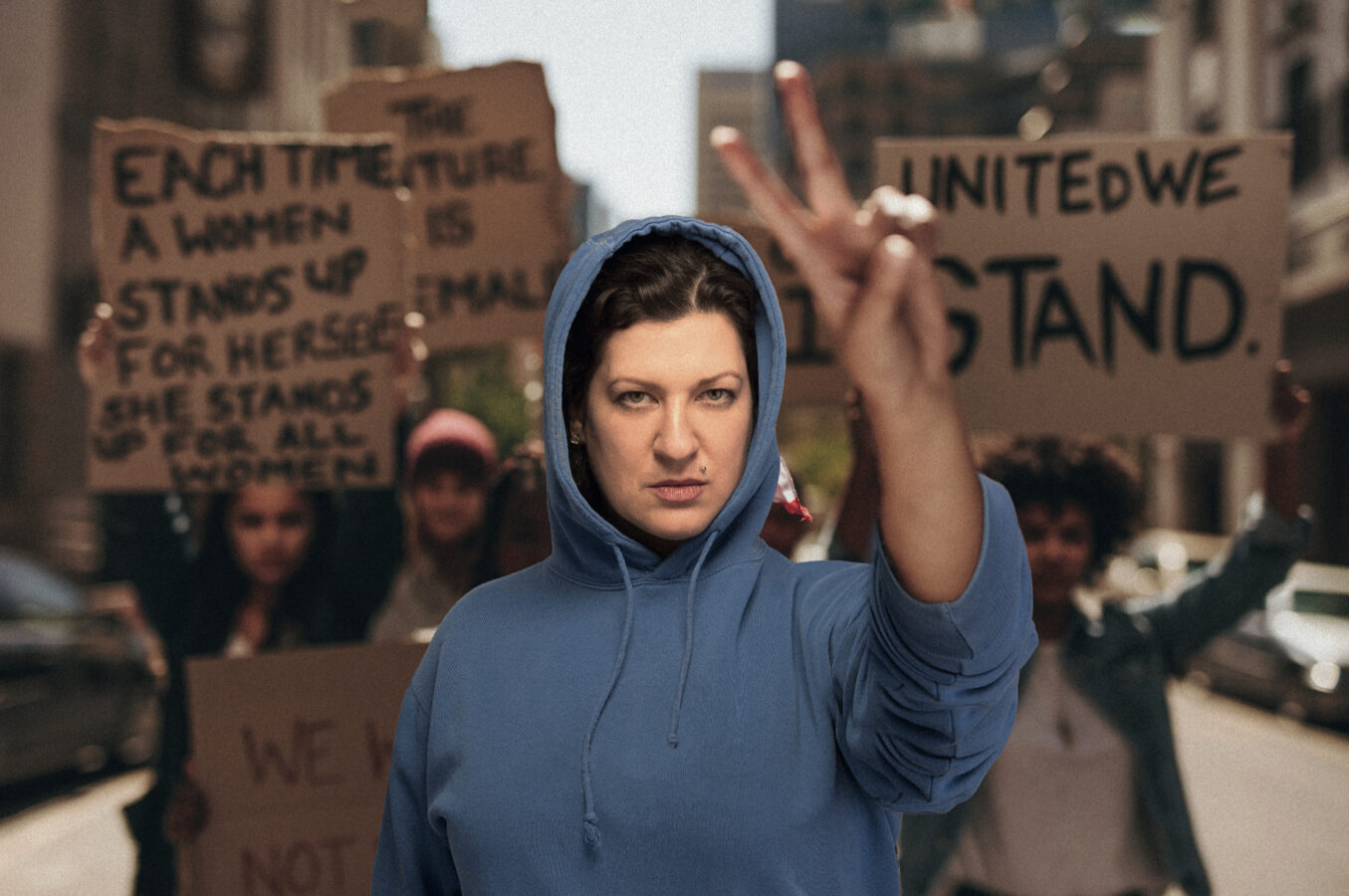 Tamara Moyzes, My media profile, 2019. Courtesy of the artist.
Curator Name: Tamara Moyzes
Residency Dates: June 2023
Born: 1975
Hometown: Bratislava, Slovak Republic
Lives & Works: Prague, Czech Republic
URL: http://www.artivistlab.info | http://www.tamaramoyzes.info
Education:
2018 | PhD candidate, Artistic Research, Academy of Fine Arts, Prague
2005 | M.A. study finished at department of New Media, Academy of Fine Arts, Prague
1999 | Photography and video department, Academy of Fine Arts and Design Bezalel, Jerusalem
1997-1998 | Painting department, Academy of Fine Arts and Design, Bratislava
Bio/Statement:
Tamara Moyzes is a politically committed artist, curator, and documentary filmmaker, who is exploring themes such as gender, racism, antiziganism, the Israeli-Palestinian conflict, discrimination faced by ethnic minorities, issues of nationalism and religious conflicts, and – as a curator – Orientalism, her works show a long commitment to artistic activism. She believes art is a form of protest that should unmask social conditions through direct artistic interventions. Using the tools of irony, satire, and rendering the lived experience visible, Moyzes aims to shed light on social injustice. With her practice rooted in her Hungarian, Jewish, and Roma origins and her life spent in Slovakia, the Czech Republic, and Israel, Tamara Moyzes works from the perspective of the intersection of minorities.
Moyzes founded the "Romane Kale Panthera / Romani Black Panthers" group (2012), which organizes events on the border of political art and activism. She founded "Artivist Lab" gallery (2018) as part of her Ph.D. studies at the Academy of Fine Arts Prague. The gallery is a collaborative project of the Prague City Hall and Charles University, the main idea is to connect people who come from interdisciplinary fields and respond to social and political issues.
In (2022) Moyzes founded residency program "Artist in need", the main goal of the residency is to help professional artists who are fleeing war. The program has helped five Ukrainian artists so far.
The essence of Moyzes' Ph.D. research is an examination of whether artistic activism has the potential to lead to social changes, and if these social changes are cultural, legislative, or institutional. In her artistic and curatorial practice, she pointed out cases where art meets or even unites with activism. Moyzes examines whether Artivism is a young art form, or a movement, or just an attitude and practice that exists on the fertile boundaries between art and activism.
Additional links:
Portfolio: http://www.tamaramoyzes.info/wp-content/uploads/4_Tamara_portfolio_2023_7_web.pdf
Secondary archive: https://secondaryarchive.org/artists/tamara-moyzes/
Roma archive: https://www.romarchive.eu/en/collection/p/tamara-moyzes/
Support: Tamara Moyzes' residency is made possible with support from the Academy of Fine Arts Prague.