2021 | NYC | Curator
Suzanne Vogel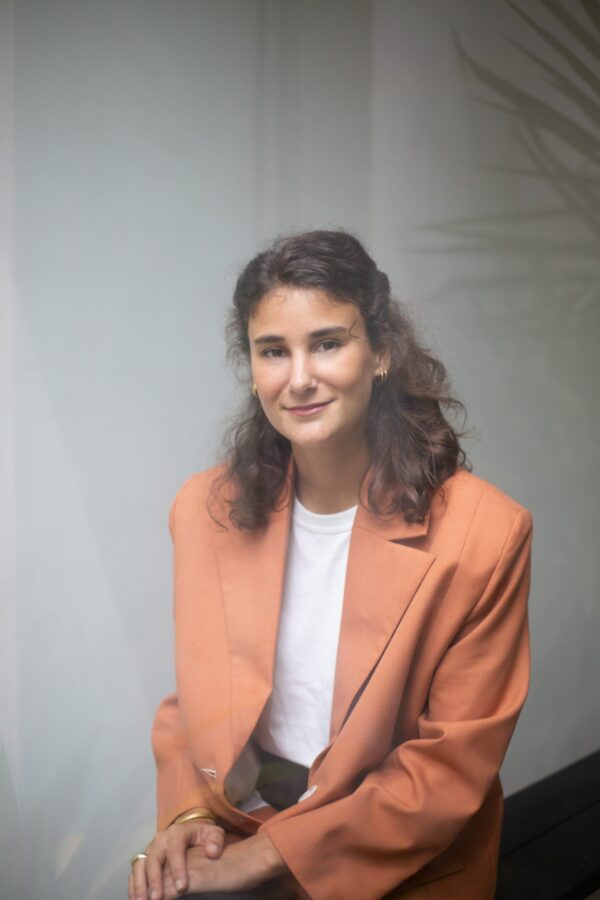 Portrait Suzanne Vogel 03.2021, photo credit: Kader Diaby
Guest Curator Name: Suzanne Vogel
Residency Dates: April-May
Born: Paris, France
Hometown: Paris, France
Lives and Works: Abidjan, Ivory Coast
URL: https://www.instagram.com/suzvgl/
Education: Philosophy of Art at the Ecole Normale Supérieure de Paris (M. A.) and Cultural Politics at Sciences Po Paris (M. A.)
Bio/Statement
Suzanne Vogel is a French curator currently based between Abidjan (Ivory Coast) and Paris. She is in charge of exhibitions and publications at the Galerie Cécile Fakhoury, that is dedicated to contemporary African artists which opened in 2012 and is located in Abidjan, Dakar and Paris.
After studying philosophy and political science, Suzanne worked for the Editions Gallimard in Paris, for the Quarto collection where she focused mainly on two publications: La beauté du monde by Jean Starobinski and Un concert d'enfers : vies et poésies about the lives and works of Rimbaud and Verlaine. She joined Galerie Cécile Fakhoury in 2019, where she set up the editorial department and curated several exhibitions for the gallery, notably Silentium, by Sadikou Oukpedjo, Innocente by Dalila Dalléas Bouzar, Un est multiple by Elladj Lincy Deloumeaux and The Souls of Black Folk by Roméo Mivekannin.
Suzanne is also the artist liaison for Sadikou Oukpedjo, Roméo Mivekannin, Aboudia, Armand Boua, Bamouin Sinzé and Elladj Lincy Deloumeaux.
During her curatorial residency at RU she will work on the forthcoming monograph of the new-york based artist Ouattara Watts, whose work is now in the permanent collection at MoMA, NY.
Vogel's current curatorial investigations focus on the relationship between architecture and art, the role of archives in the present construction of the relationship to others, and the relationship between power structures and invisible spaces.
She is particularly interested in the influence of iconography, past and present, classical and popular, on our imaginations and in the importance of deconstructing images in the process of re-creating a more inclusive collective identity.
Gallery:
Galerie Cécile Fakhoury