2015 | NYC | Curator
Susanne Ewerlöf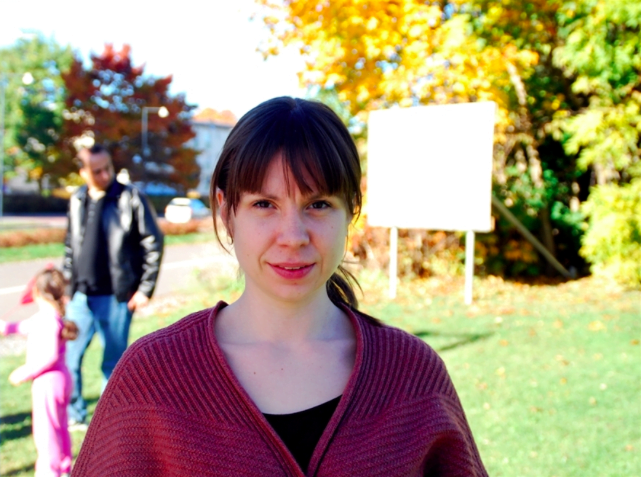 Susanne
Curator name: Susanne Ewerlöf
Dates of residency: August
Born: 1981
Hometown: Stockholm (Sweden)
Lives and works: Stockholm and Norrköping (Sweden)
URL: http://www.susanneewerlof.se, http://www.verkstadkonst.se
Education: MA, International Master Program in Curating Art, Stockholm University (2015); BA, Culture and Media Production, Linköping University, Sweden (2010).
BIO/ STATEMENT:
In her practice, Susanne Ewerlöf collaborates closely with artists and audiences to accomplish meaningful art experience with both social and artistic qualities. In Norrköping where she is based, she works closely with local communities and focuses on introducing new groups to art and to highlight current social issues in the projects she is involved with. She is currently working on the long-term project Becoming by Recalling (2015-2017), relating to cultural heritage and identity issues, taking place in Sweden, Ukraine and other countries.
As an undergraduate student at Linköping University, Ewerlöf founded the independent art space Verkstad: Rum för konst in Norrköping where she is currently director and chief curator. She is also the manager of an international Artist-in Residence program in Norrköping that operates in collaboration with Linköping University. In the spring 2015 , she participated as assistant curator for The Fugue - OuUnPo Research Session XIV STOCKHOLM (2015), a five day art festival which took place att Bonniers Konsthall and Iaspis - The Swedish Arts Grants Committee's International Programme for Visual Artists.
Previously Ewerlöf worked as a Curator and Project Manager at the Norrköping Art Museum where she produced the large scale exhibition Acting in the City 2013 which also extended into the public space
SUPPORT:
Susanne Ewerlöfs one-month residency has been made possible with support from Verkstad Art Space, Sweden.