2014 | NYC | Special Features
Summer McCorkle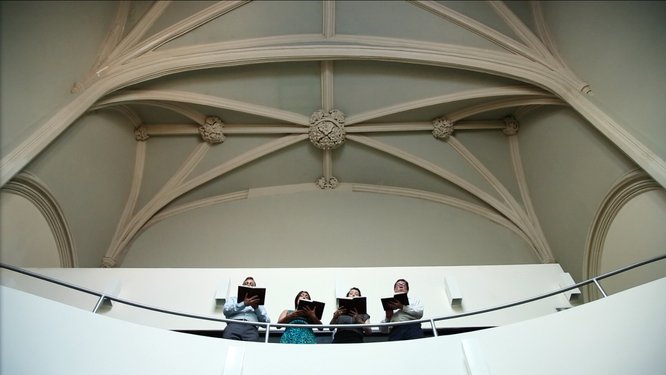 Summer-McCorkle_479
Artist name: Summer McCorkle
Dates of residency: June
Lives and works: Brooklyn, New York
URL: http://www.summermccorkle.com
Education: MFA, Hunter College
MA, Photography, San Francisco State University
BIO/STATEMENT:
Summer McCorkle is an artist creating work in multiple mediums with an emphasis on the still and moving image. Ms. McCorkle has shown her work in New York, San Francisco, Guadalajara, The Berkshire Museum in Massachusetts and The National Portrait Gallery in London. In 2014 she was an artist in residence at Residency Unlimited in Brooklyn, NY. In 2013, she received a Marian Naumburg Fellowship in photography at the MacDowell Colony. She also participated in the AIM program in conjunction with the Bronx Museum and was included in the exhibition Bronx Calling: The Second AIM Biennial at Wave Hill in 2013.
SONG FOR 360 COURT STREET, Running time: 3:00
"Song for 360 Court Street" is a single channel video piece that was made as an artist in residence at Residency Unlimited in Brooklyn, New York. It responds to the unique situation of having both private apartments and the Residency Unlimited gallery space built within the architectural structure of a former church. Filmed on site, four singers perform a hymn based on a canticle written by St Francis of Assisi in 1224, in four part harmony, separately in four different spaces, all of which reside within the church walls. All four singers come together at the end and sing in unison from the balcony space within the gallery.
SUPPORT: This program is supported by public funds from the New York City Department of Cultural Affairs in partnership with the City Council and the New York State Council on the Arts with the support of Governor Andrew Cuomo and the New York State Legislature.