2014 | NYC | Artist
Stephan Goldrajch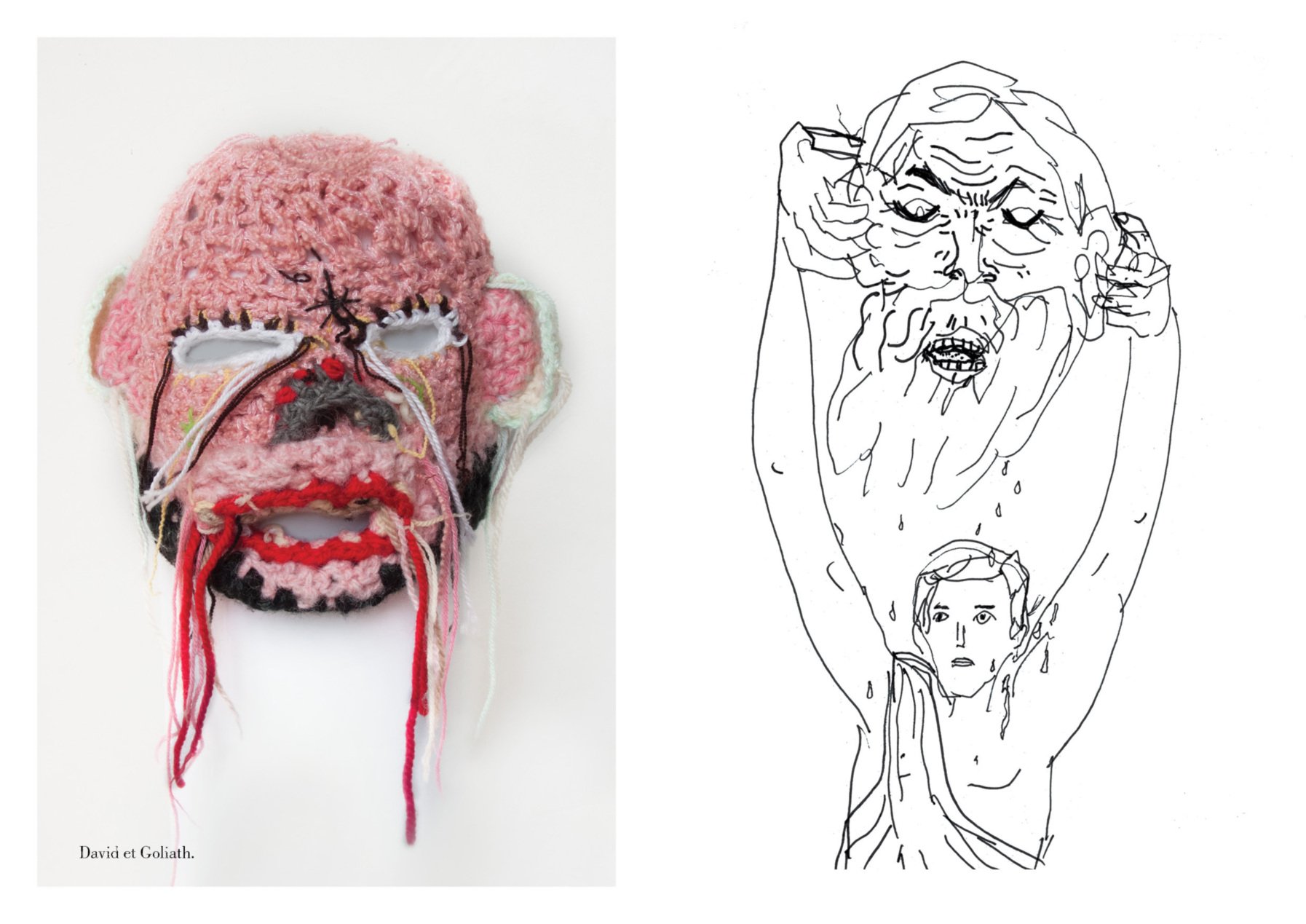 Stephan-KKBB-images3
Artist: Stephan Goldrajch
Dates of residency: April
Born: 11/04/85
Hometown: Ramat Gan, Israël
Lives and works: Brussels, Belgium
URL: http://www.goldrajch.com/
Education: MFA in Sculpture at l'École Supérieur des Arts Visuels La Cambre, Brussels; MA Bezalel Academy of Art and Design, Israël
BIO/ STATEMENT: Stephan Goldrajch is an emerging visual artist fascinated by oral traditions, rituals and artisanal techniques. He finds inspiration from a variety of sources ranging from masks depicted by James Ensor in his paintings and sculptures to conceptual practices of modern and contemporary artists such as Francis Alÿs and Lygia Clark. In his work, Goldrajch combines textiles, drawings, text and installation. He formulates spatial arrangement in such a way it is always in dialogue with the audience. Goldrajch's use of the icon, the mask and the marionette, are emblematic of his connection to technique and tradition. Forms are reinterpreted to become fascinating and mysterious objects.
In parallel to his visual practice, Goldrajch teaches an introductory course on the Torah in Beth Aviv. His teaching philosophy is based on ingenuity and dynamism, he engages his young students by representing ancient tales with shadow theater.
Stephan Goldrajch work is exhibited internationally including shows at Eretz Museum in Tel Aviv (2009), David Castillo Gallery in Miami (2009), Gallery Baronian-Francey in Brussels (2010) and Transition Gallery in London (2014).
SELECT PERMANENT COLLECTIONS: Solange Goldwasser private collection (BE), Baronian private collection (BE), Musée d'Ixelle (BE), Wiels (BE), Haifa Museum of Art (IL), Centre de la Tapisserie de Tournai (BE)
SUPPORT: Stephan Goldrajch 's residency at RU is supported by the Fédération Wallonie-Bruxelles and The Invisible Art Dog Center, NY.