2020 | NYC | Artist
Siri Lee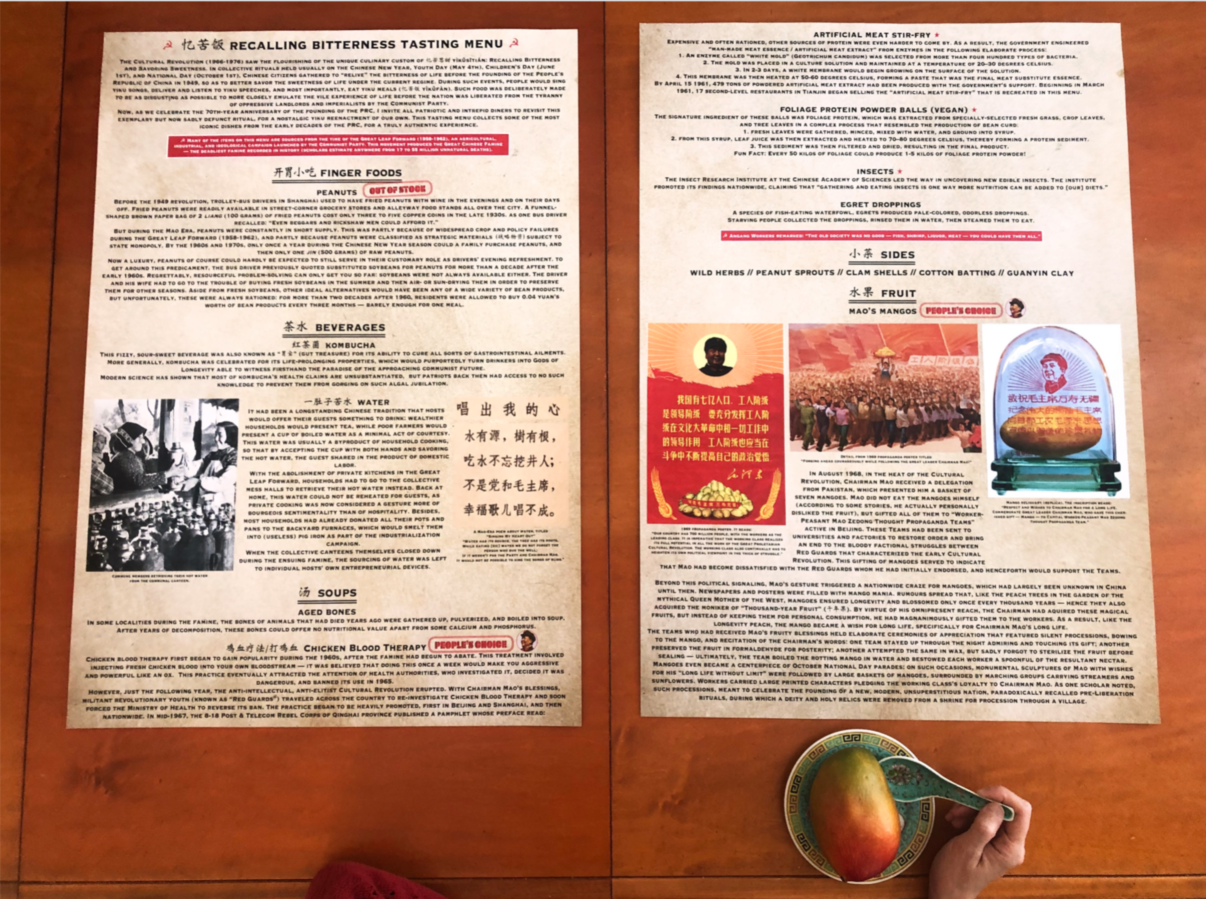 Recalling Bitterness (Yiku) Tasting Menu, 2020 (detail). Courtesy the artist.
Siri Lee is an NYC-based interdisciplinary visual storyteller. Using writing, illustration, and archival materials, she constructs image-based narratives that interweave the personal, historical, and fictional. Rooted in personal and scholarly research, Lee's work visualizes analogies between material culture and ideology. Having lived in China and the United States, Siri compares and reinterprets national histories and politics through mixed media and speculative fiction. Her work draws on critical theories of language, ideology, trauma, and the historical present, often finding inspiration from her Chinese-American background and her Chinese family's history with censorship, exile, and imprisonment.
Siri is a recent graduate from the University of Chicago, IL., where she received a BA in English Language, Literature and Visual Arts. She is a recipient of a Scholastic Art & Writing Awards Alumni Microgrant (2019), the Janel Mueller Undergraduate Thesis Prize (2019), Student Creativity Grant (2019), President's Scholarship (2015-2019), and Transmedia Story Lab Fellowship (2017), among others. Siri's work has been included in Project Anywhere's 2020 Global Exhibition Program and CultureHub's Refest 2020 online.
Siri Lee is one of seven artists participating in Food Futures, RU's second annual thematic artist residency program centered around the question of food resilience in urban environments. The program is directed by curator Livia Alexander in collaboration with food writer and poet Betsy Andrews, artist and activist Miro Gal, and artist and food editor Allie Wist with the assistance of RU Administrative Intern Romane Guéchot.
Food Futures is supported, in part, by public funds from the New York City Department of Cultural Affairs in partnership with the city council and with generous support from the National Endowment for the Arts.