2021 | NYC | Artist
Shotiko Aptsiauri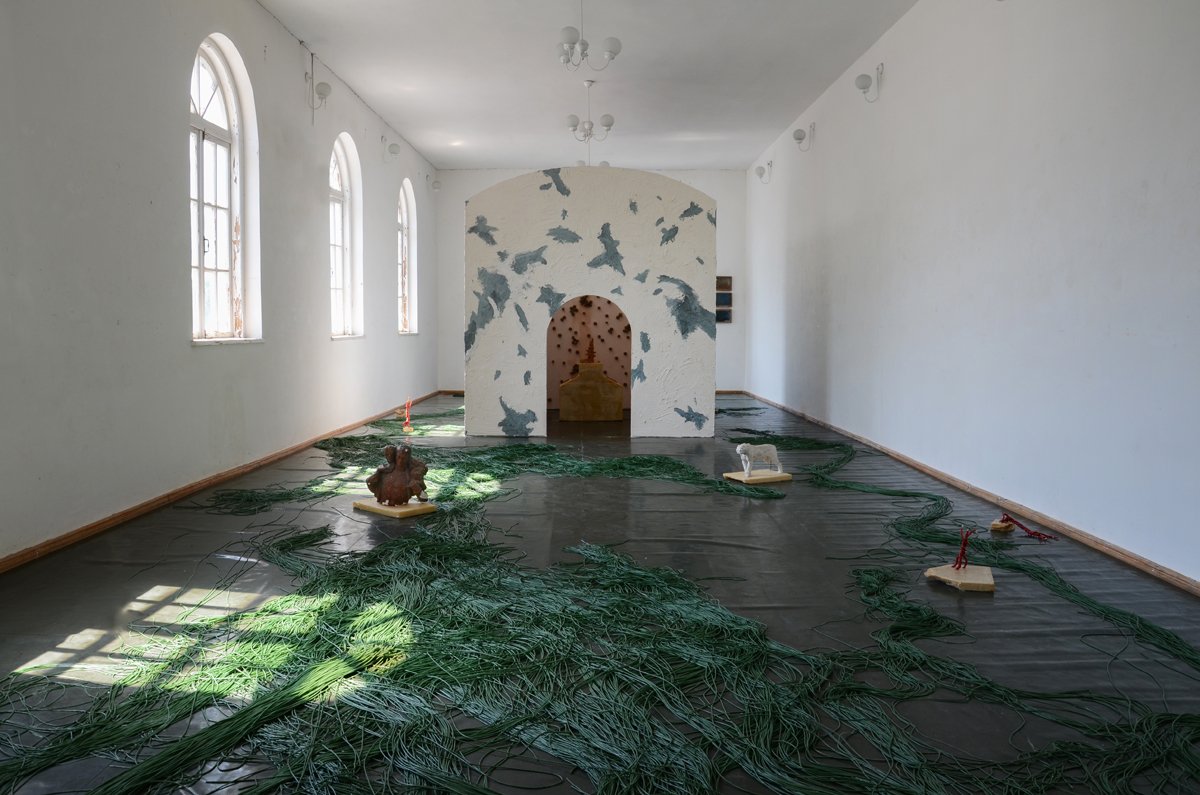 "CLEARING FOREST, BUILDING TEMPLE" at Ambrolauri Museum Of Fine Arts
Artist Name: Shotiko Aptsiauri
Residency Dates: May-July 2021
Born: 1997
Hometown: Tbilisi, Georgia
Lives & Works: Tbilisi
URL: https://www.instagram.com/shotikoaptsiauri/
https://archive.propaganda.network/en/artist/works/172/shota-apciauri
Education: VAADS Free university of Tbilisi, Salzburg international academy of arts.
Bio/Statement
Known for his monumental installations and paintings with different materials and contexts, poetic investigation into the architectural, Political and archaic structures Shotiko Aptsiauri has successfully united different mediums and complexities into his own art practice. He is using time and contexts as a working medium. Exhibiting in public spaces, making illegal architectural occupations, working with international curators and galleries, while creating connection between very personal and common he creates visual language which is mainly very controversial, wild and unique in its own way.
His latest shows include Clearing Forrest, Building temple at Ambrolauri Museum of Fine Arts under advising of Thea Djordjadze, "Sacral Geometry" in collaboration with Rooms Studio, Desserts of Garamantes at Window Project, "Game on The Hinnom valley", "I was Srolling down when I went into the void" at Oxygen Tbilisi, Objects/Humans/Places at National Museum of Georgia, Vessels for Projection at IGAV space Turin Italy. He has curated "In Circulation" by Rooms Studio at design Miami.
His awards include Garuzzo foundation(IGAV) art Prize for young artists (Turin,Italy), Tsinandali Art Prize(Tbilisi,Georgia).
Gallery:
Window Project, Tbilisi
Support: Shotiko Aptsiauri's residency is made possible with support from the Window Project.