2021 | NYC | Artist
Sharon Poliakine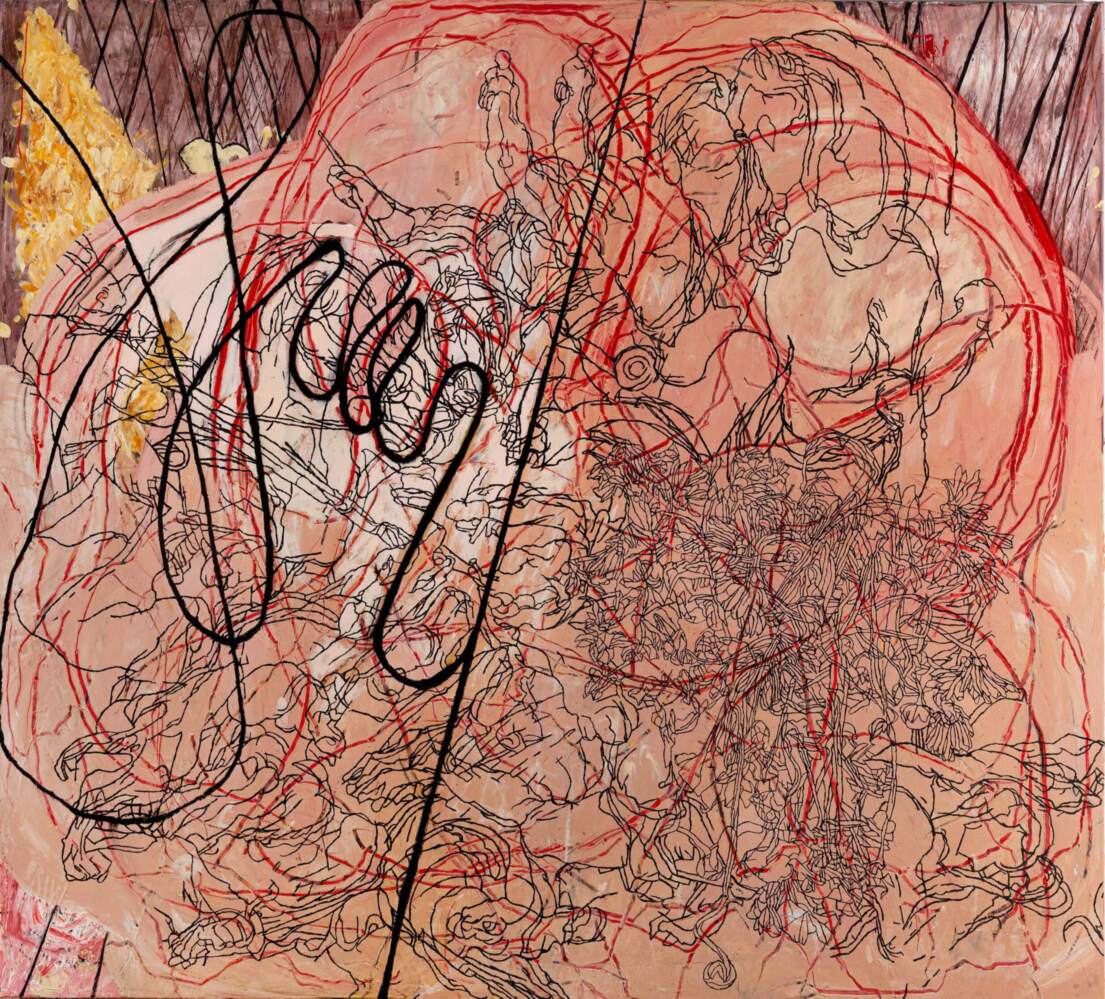 Sharon Poliakine, Lasso, oil on canvas 180x190 cm, 2021
Artist Name: Sharon Poliakine
Residency Dates: July-September 2021
Born: 1964
Hometown: Tel-Aviv, Israel
Lives & Works: Tel-Aviv, Haifa
URL: https://www.sharonpoliakine.com/
Education: Bezalel Academy of Arts and Design, Jerusalem, Israel
Bio/Statement
Engaging in a deep exploration of painting and printmaking for more than three decades,
Sharon Poliakine's work interrogates the relations between these two art forms.
Sharon makes large-scale gestural paintings that are built up through layers of oil paint.
Characterized by physical actions and intense drawings, her paintings are thick, dense, and
rich with pictorial motives which are entangled in and through them.
Sharon's main point of departure is printmaking, which remains her greatest influence, on
her drawing, prints, paintings and mixed media objects, whether as technique, inspiration,
or in its artistic-historic context.
Her work is intimately tied to the place where she lives and works. The way in which she
works is always associative, yet grounded in practice-based research, augmented by
voracious reading and her academic surroundings. The practice of looking back to old
masters' paintings and consistently relating to historical maps and cultural signs, provides
her with a distancing and thus critical point of view.
Her works are held in the collections of the Brooklyn Museum, New York; The Public Library,
New York; The British Museum, London Israel Museum, Jerusalem; Tel Aviv Museum of Art;
and many private collections.
Sharon Poliakine is a professor at the Haifa University, where she currently serves as the
head of the MFA program.
Gallery:
Gordon Gallery – Tel-Aviv, Israel
Support: Sharon Poliakine's residency is made possible with support from The Younes & Soraya Nazarian Family Foundation, Artis and the Israel Office of Cultural Affairs, Consulate General of Israel in New York.