2019 | NYC | Artist
Shanice Smith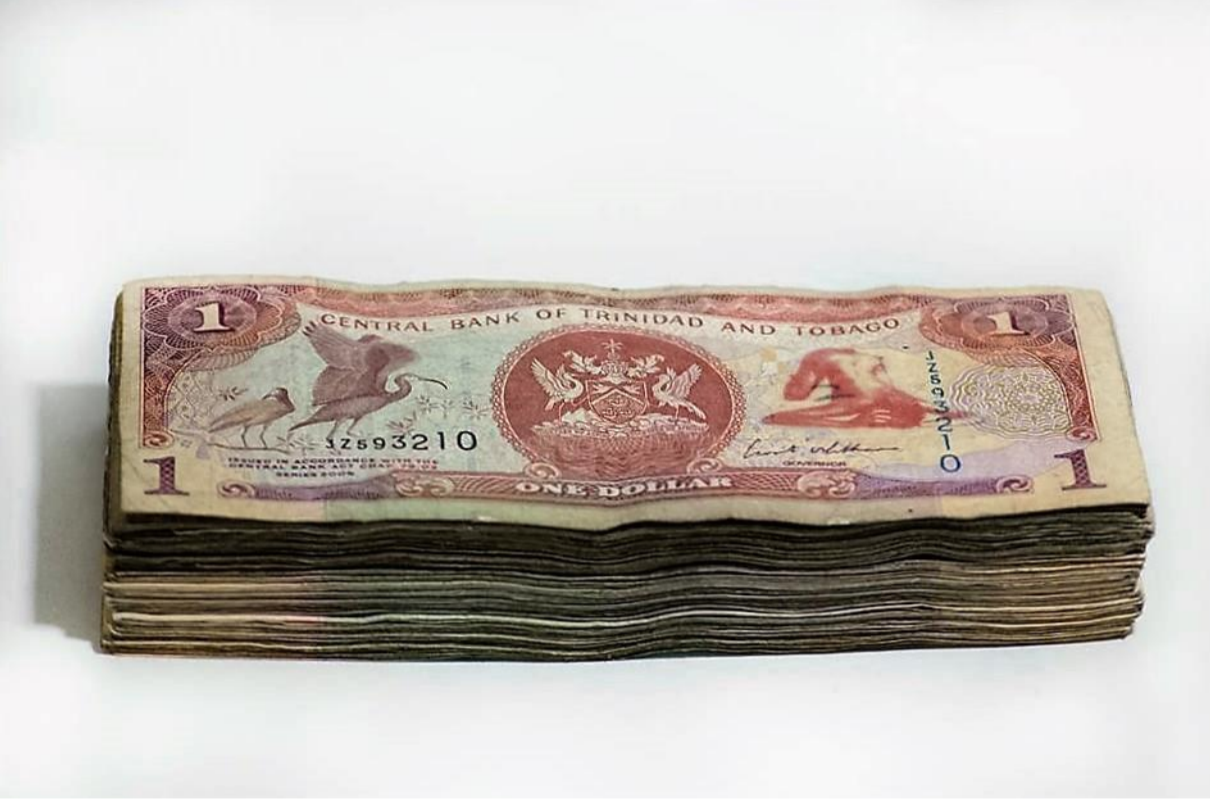 Women are the currency of the day, 2016
Medium: Trinidad and Tobago currency
Bio/Statement
Shanice Smith, born in Port of Spain, Trinidad & Tobago, identifies as an interdisciplinary artist whose mixed-media pieces use deceptively delicate or beautiful aesthetics to deconstruct and examine domestic violence and the objectification and commodification of women, with an emphasis on Caribbean women of colour. Smith also pulls from her own personal, traumatic experiences along with those of her mother to build a solid foundation for discussions in an attempt to inspire others to speak up about their experiences; as Audre Lorde said, "your silence will not protect you."
Her entire academic life, thus far, has been served at the University of the West Indies (UWI). She first completed certificate qualifications in Social Work and Psychology at the UWI Open Campus and went on to pursue her bachelor's in fine art at the UWI St. Augustine Campus, Trinidad & Tobago. Smith's work has been on display at Alice Yard, Port-of-Spain; the National Museum of Trinidad and Tobago, 2016; Toronto Urban Film Festival, 2016; Caribbean Linked IV at Ateliers '89 in Aruba, 2016; the Los Angeles Contemporary Exhibitions, Las Antillas para los Antillanos, 2016; and at Fresh Milk Barbados, Footscray Community Art Centre and Deakin University in Australia as part of the Transoceanic Visual Exchange exhibition series, 2017 & 2018. Smith has also been one of the recipients for the 2019 prestigious Reed Foundation fellowship in connection with the Caribbean Arts Organisation at Vermont Studio Center, which will take place from the 12th of May to the 7th of June.
Shanice's work explores gender-based issues. She uses "deceptively soft and light pieces" to deconstruct violence faced by women and children in our societies; with a focus on the objectification and commodification of women's bodies, and the role of the media in this process. Through visual representations, Shanice creates awareness by exploring the 'why' factor and probing, "the things that are hardest to talk about, but in a delicate, and beautiful way." Her artistic inspiration comes from her own journey of self-discovery—a confrontation of self and more importantly, from her mother's battle with her own past and unresolved traumas. The stories provided by her mother not only serve as a deeply personal motivation for the current work but also bring about the transformation of silence into a language of action.
Support: Shanice Smith's residency is made possible with support from the Caribbean Art Initiative.