2016 | NYC | Artist
Sean Wang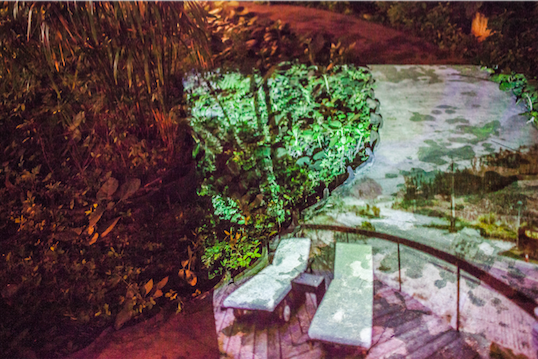 My Scenery Only For You, 2015
My Artist name: Sean Wang(汪正翔)
Dates of residency: Aug-Dec
Born: 1981
Hometown: Taipei, Taiwan
Lives and works: Taipei, Taiwan
URL: http://seanwang.format.com/
Education:
2012    School of the Museum of Fine Arts, Boston
2007    MA, History Major, National Taiwan University, Taipei
2003    BA, History Major, National Taiwan University, Taipei
BIO/ STATEMENT:
"Ironically, all of my mulling over the subject of photography is based on this contradictory crack of the in-between. I started to believe this grey area is a part of myself… My photographic works, in terms of their subject matters, all deal with the local scenes in Taiwan, struggling with a certain in-between status that bounces between cultures and aesthetic traditions."
Wang Cheng-Sean's work examines the conceptual definition of 'landscape' by actively photographing images that don't qualify as traditional landscape: garbage trucks, a dilapidated alleyway, abandoned kitchens, etc. By collaging scenery postcards with images depicting unconventional landscapes, Wang wrestles with the genre to question how the human-mind is able to construct a meaning for landscape and the use of this imagery to seek a sense of liberation, as an escape.
Recent solo and group exhibitions include "My Scenery Only for You," Waley Art, Taipei (2015) and "Phenomenal World," Nuki Space, Taipei (2015). Wang's work was also included in group shows such as  "Dadun Exhibition," Dadun Gallery, Taichung, Taiwan (2015); "Visual Hybrid," Taipei International Art Village (2015); "Satellite," Khaki Gallery, Boston (2014); "Hear and See," Wansha Performance and Art Centre Tainan, Taiwan (2013).
In 2013, Wang was nominated for the Tivac Photography Award, the International Color Awards in both Fine Art and People categories. In 2015 Wang was the winner of the Dadun Exhibition in the Digital Art category and was the recipient of the National Culture and Arts Foundation Subsidy for Art Exhibition.
SUPPORT: Wang Cheng-Sean's 4-month residency is supported by the Taipei Ministry of Culture and the Taipei Cultural Center in New York.