2023 | NYC | Artist
Sead Kazanxhiu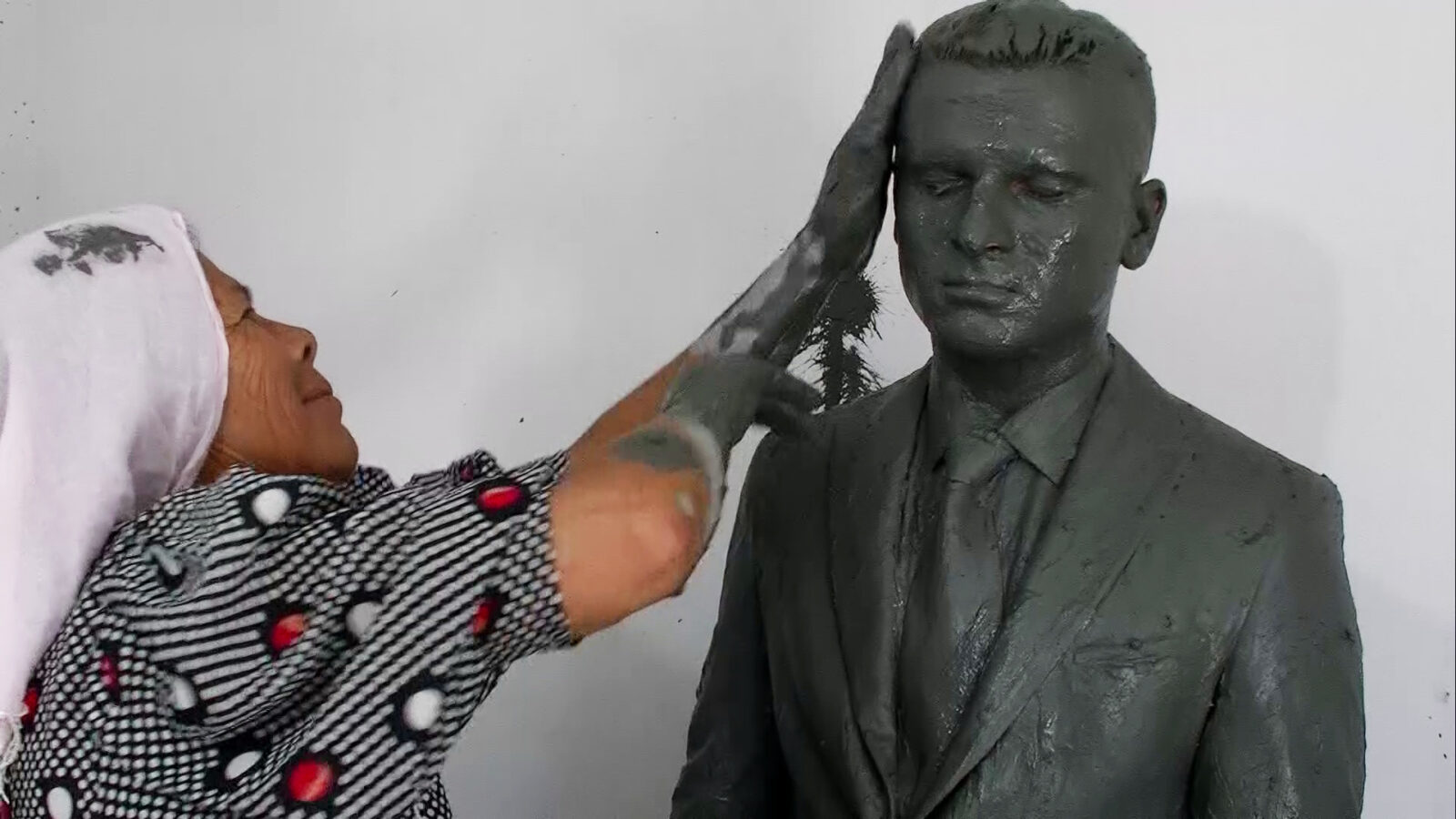 Sead Kazanxhiu, Multimedia act Baltosje\mudding, 2021.
Artist Name: Sead Kazanxhiu
Residency Dates: August - September 2023
Born: 1987
Hometown: Tirana, Albania
Lives & Works: Tirana, Albania
URL: https://seadkazanxhiu.wixsite.com/visualart | Instagram: @seadkazanxhiu
Education:
2018 - 2019 | Albanian School of Political Studies
2006 - 2010 | Diploma in Fine Arts (Painting), University of Arts, Tirana, Albania
2011 - 2012 | Roma English Language Program, Central European University, Budapest
Bio/Statement:
Sead Kazanxhiu is the winner of Ardhje award 2022 for young Albanian artists, organized by TICA Tirana Institute for Contemporary Art and Zeta Contemporary Art Center.
Kazanxhiu's practice as an multidisciplinary artist and more generally as a cultural producer, reflects his position as an Albanian Roma citizen. Through his profound awareness of the ways that social and political hierarchies within the nation-state reinforce unequal privileges and prevent participation, Kazanxhiu's practice foregrounds and addresses issues of politics, activism, prejudice, exclusion, and the environment. His image making represents the efforts of a single artist devoted to restoring the dignity of a cultural group that has been forcefully and unjustly marginalized within the structures of European democracy.
Kazanxhiu has exhibited internationally and notable exhibitions include: One day we shall celebrate again, Documenta fifteen, Kassel Germany (2022); ardhje award, Tirana Institute of Contemporary art and Zeta Gallery (2022); All that we have in common, Museum of Contemporary art in Skopje as part of Manifesta 14 Beinal (2022); All the birds are praying for our children, Manifesta 14 Pristina Parallel event (2022); Out of sight, Galerie za Galerií, Czech Republic (2022); WE ARE HERE!, 2nd Roma Biennale (2021); KERES KULTURA! / WE CREATE CULTURE! (Contemporary Art and Roma Identity), The Central Slovak Gallery in cooperation with the Slovak National Gallery and the Banská Bystrica Slovakia (2019); Uniting Peripheries, European Roma Institute for Arts and Culture, Berlin (2018); Home, Mediterranea 18 Young Artists Biennale, Albania (2017); The Future of Borders, Autostrada Biennale, Prizren Kosovo (2017).
Click here to watch the artist's interview published on YVAA Instagram (January 27, 2023)
Support: Sead Kazanxhiu's residency is made possible with support from The Trust for Mutual Understanding.