2017 | NYC | Artist
Sara Gassmann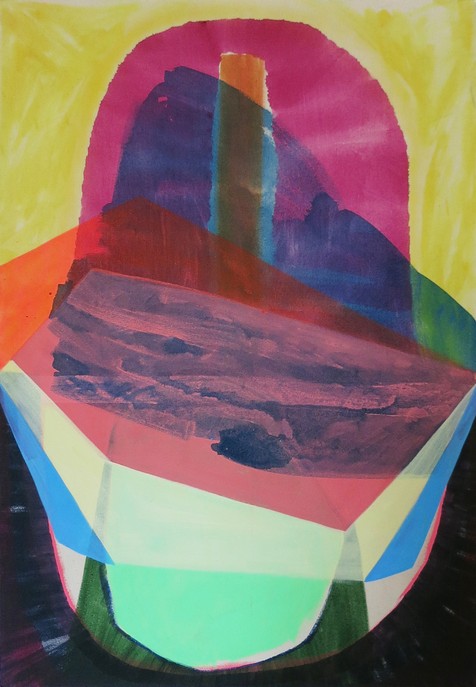 SCHALLMAUER
acrylic, acrylicspray, ink on cotton 130 x 90 cm 2015
Bio / Statement:
"As an artist, I have an inner yearning to gain new insights. This implies the non-understanding and non-recognition of the world: At first sight, I can't recognize the process; I can see connections often only with distance. My process is a relationship with time and geography which I compare to a zoom lens, navigating from the macro structure then zooming out to reach the micro view".
Gassmann creates process-oriented paintings, objects and installations which operate on similar principles as when shapes, colours, and materials interact with each other. Her works can be related to poems or music covering a wide range of sounds from "subtle, loud and disturbing dissonances to reflective moods and daytime light situations."
Swiss Artist Talk interview series conducted by the Consulate General of Switzerland featuring Sara Gassmann.
Support: Sara Gassmann's residency is made possible with support from Atelier Mondial Basel (Christoph Merian Stiftung Basel) .