2012 | NYC | Artist
Sara Bichão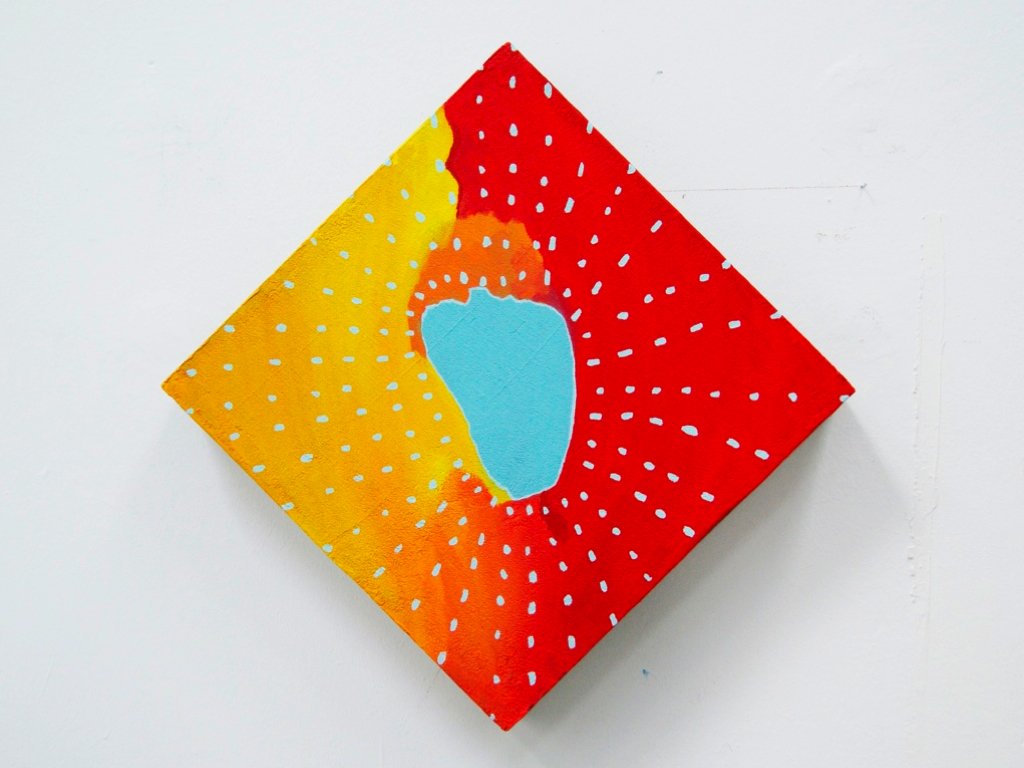 IMAGE-RU
"f.8" (Front view); 2010.  Acrylic paint; Polystyrene, fiber glass, cement and glue.  27,8" x 27,8" x 4". Photo by Fernando Roussado at Sara Bichão's workstudio, in Lisboa.
Sara Bichão (b.1986) lives and works in Lisbon, Portugal. In 2011, she completed a Master in Fine Arts at the University of Lisbon. Considered one of the most promising artists of her generation in Portugal, Bichão won the BPI Bank Prize (category Painting)in 2008. In 2009, she was nominated for the "Anteciparte" competition and awarded the prestigious "Fidelidade Mundial Jovens Pintores" Prize. Bichão works in several mediums combining painting, vídeo and drawing. She is currently developing hybrid objects that are unconventionally shaped with cement and juxtaposed with very thin layers of paint and small drawings. In her practice, Bichão looks to construct images with symbolic meaning where poetry's ancestral rhythm comes together with personal idiosyncrasies.
Recent exhibitions by Bichão include: "ADUANA", Natural History Museum, Lisbon (2011); ; "O ESPAÇO EM PARALAXE", Astronomical Observatory, Lisbon (2011); "INVENTEI UM ROMANCE", Round the Corner, Lisbon (2011); "ZIP BUNG", Sala do Veado, Lisbon (2011); "D'Aprés Nuno Gonçalves", Museum of Ancient Art, Lisbon, 2010; "Hotch Potch", LxFactory, Lisbon (2010); "Anteciparte'09", Oriente Museum, Lisbon (2009); "Prémio Fidelidade Mundial Jovens Pintores", Chiado 8, Lisbon (2009).
Works by Bichão are included in the public collections of Fidelidade Mundial and Telo de Morais (Portugal).
In April 2012, Bichão is invited by Rooster gallery in the Lower East side to present her first solo show in New York.
Residency Unlimited is grateful to Rooster gallery for supporting Bichão's residency in New York.