2010 | NYC | Artist
Santo Tolone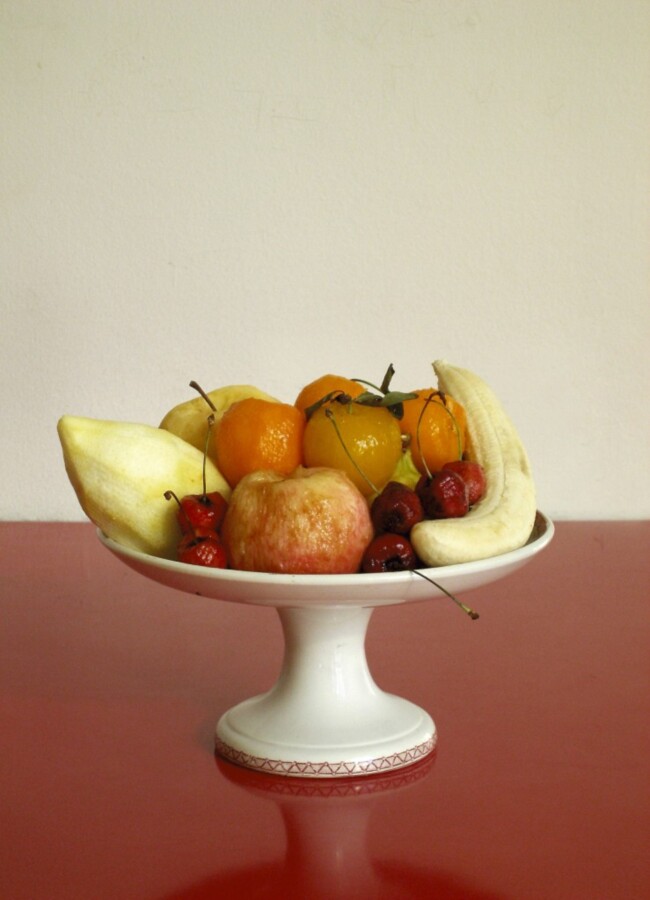 Emmanuelle_2009_Santo_Tolone-739x10241
Emmanuelle, 2009, c- print, 26 x 37 cm
Santo Tolone (1979, Como) studied painting at the Academy of Fine Arts of Brera, Milan. His educational training was largely shaped by a long term involvment with Isola Art Center in Milan, a community based, artist-run organization. Santo's artistic and curatorial practice investigates exchange, interaction, and dialectical encounters, as well as collaboration with other artists. His exhibition, L'Indiano in giardino, or As you enter the exhibition, you consider this group show by an artist you don't know by the name of Mr. Rossi, took place all around the Isola neighborhood. In 2008, after five years of collaborating with artist Matteo Mascheroni, as Santomatteo, Santo began working independently. With interventions ranging between video, photography, installation, and sculpture, his practice is an overall attempt to trace the path from mental construct to signification and from scheme to realization, thus becoming the opposite of abstraction.
In 2010,  Santo's piece, Rondò, was featured at Fondazione Sandretto de Rebaudengo in the exhibition " 21x21. 21 artists for the 21st century" curated by Francesco Bonami. Meridiana, which was featured in "Low Deco" at Villa Necchi Campigli curated by Alessandro Rabottini, replicates the shadow of a stairway in this historic location. Fontana Angelica is a piece comprised of two sculptures in brass tubes that replicate the hydraulic system of 2 fountain projects unrealized in 1920 by the architect Piero Portaluppi.
Santo's RU/FF residency in New York was made possible by Artroom21, Anima sgr, and Comune di Milano. He was pre-selected by Chiara Agnello, artistic director at Care of Organization for Contemporary Art, and curator ofDOCVA Documentation Centre for Visual Art, Milan.