2016 | NYC | Artist
Roslisham Ismail (aka Ise)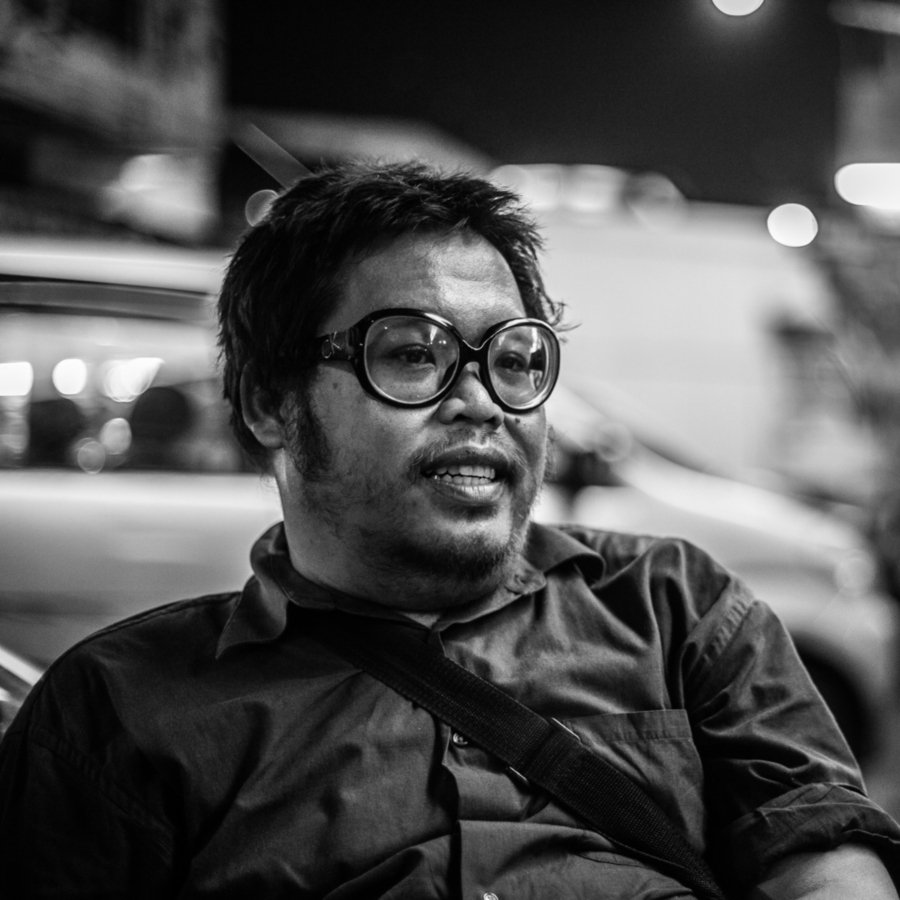 Artist name: Roslisham Ismail (aka Ise)
Dates of residency: Feb-March
Born: 1972
Hometown: Kota Bharu,Kelantan Malaysia
Lives and works: Kota bharu and Kuala Lumpur
URL: http://www.muggo.blogspot.com
Education: (BA 1994-1997) Mara University Of Technology, Malaysia
BIO/ STATEMENT:
Roslisham Ismail aka 'Ise' is a multidisciplinary artist whose conceptual work centers around his personal experience of urban communities and is largely informed by expressions of popular culture, such as comics, that serves to represent alternative histories of place and culture. Whatever final form it takes, Ise's work is always participatory, embedded in conversation, friendship and the experiences of simply living life amongst a multitude of communities internationally.
Ismail is the founder of Parking Project, an artist's space based in his apartment in Kuala Lumpur, and a co-founder of the Malaysian art publication sentAp! He has participated in numerous gallery and museum exhibitions, art residencies, and projects both locally and internationally. He was part of the Jakarta Biennale in 2009 and Istanbul Biennale 2005 (with Indonesia collaborative Ruangrupa). In 2006, he was the Australian High Commission resident at the Gunnery Studio, Art Space, Sydney and held his first solo exhibition at Gallery 4A, Sydney, in 2007. He also took part in the Singapore Biennale (2011), Asia Triennial Manchester (2011), Asia Pacific Triennale APT (Brisbane, Australia, 2012), Asian Art Biennale (Taiwan, 2013), and Scape 7 Public Art Biennale (Christchurch, New Zealand, 2013). In 2006, he was selected as the Australian High Commission resident at Artspace Visual Arts Centre, Sydney. In 2007, he held his first solo exhibition at 4A Centre for Contemporary Asian Art, Sydney. In 2008, he received a grant from the Japan Foundation Kuala Lumpur to travel to Japan, which resulted in the exhibition Super Fiction at JFKL Gallery, Kuala Lumpur. In 2014, he completed a residency and held a solo exhibition titled operation bangkok at Bangkok University Gallery, BUG. Most recently, in 2015, he was featured in the Archipel Secret show at Palais de Tokyo, Paris.
SELECT PERMANENT COLLECTIONS:
National Art Gallery,Malaysia
National Gallery Singapore
National Taiwan Museum of Fine Arts,Taiwan
Petronas Gallery,Malaysia
SUPPORT: Roslisham Ismail's 2-month residency is made possible with support from the Asian Cultural Council (ACC).