2020 | NYC | Artist
Rosa Nussbaum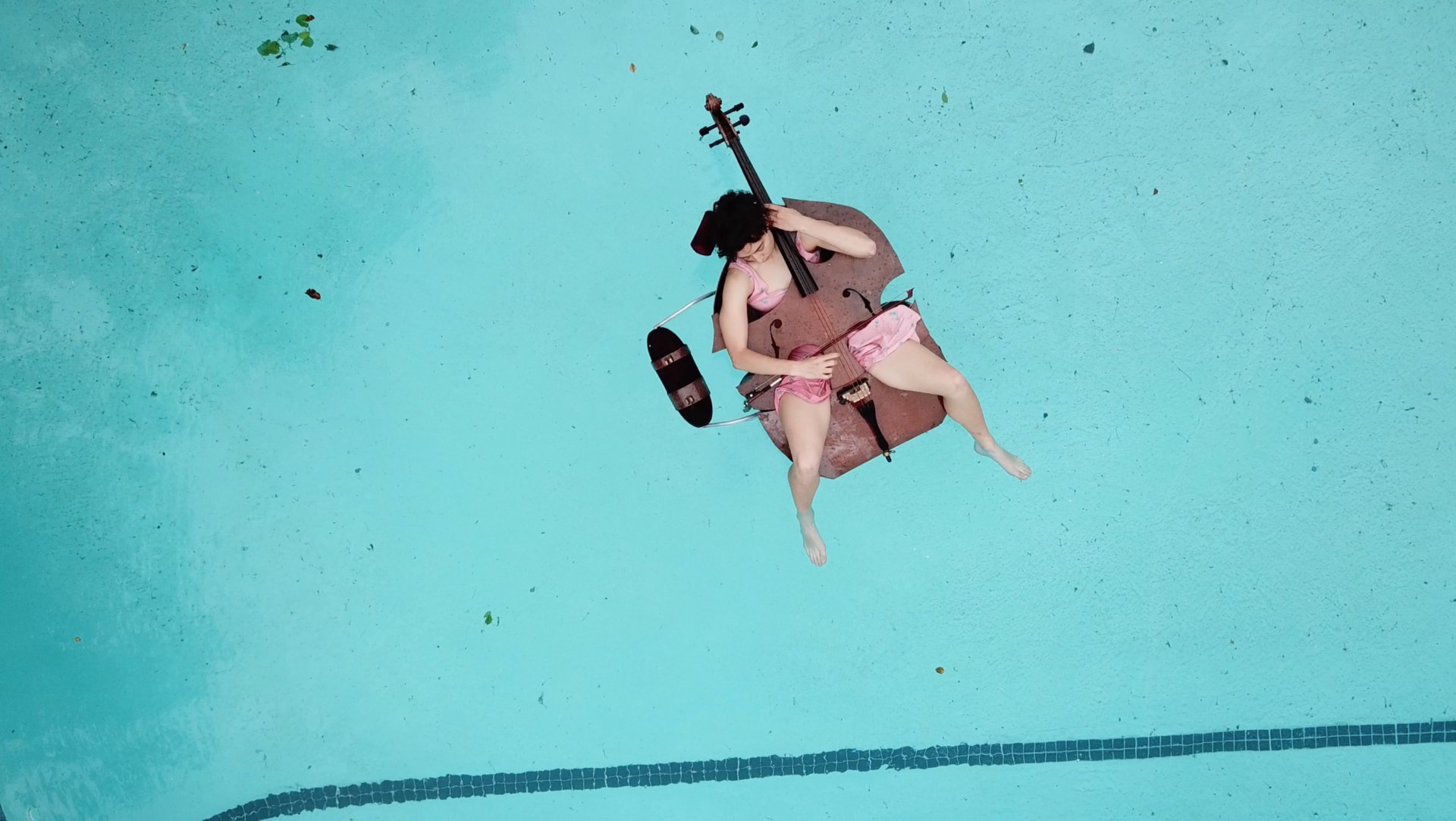 Maiden Voyage (boatolin), 2018, Performance sculpture; performer, marine ply, various hardwoods, waterline paint epoxy, instrument accessories. Courtesy the artist.
Rosa Nussbaum is a German/British visual artist based in Philadelphia, PA. Her work is situated at the intersection of performance, video and sculpture with an emphasis on interactivity and technology. Nussbaum explores the history of ideologies and power structures with a particular focus on how institutions attempt to normalize the body. She plays with the material of institutional authority and through the lens of gender and immigration, sets out to expose the underlying desires of institutions. More recently, Nussbaum has begun examining architecture, land, and urban planning as a key to understanding the history of these power structures and their underlying ideologies.
Nussbaum has exhibited internationally including a commission for Glasgow International, Glasgow, Scotland (2018) and the solo exhibition Horizonland at Women and their Work Gallery, Austin, TX (2019). She recently completed a residency at Paradise AiR, Japan, and has an upcoming residency at the International Studio Program, ACC Galerie in Weimar, Germany. Nussbaum received a BFA in Fine Art Print and Time-Based Media from Wimbledon College of Arts, London, UK and an MFA in Studio Art from University of Texas, Austin, TX.
Rosa Nussbaum is one of seven artists participating in Food Futures, RU's second annual thematic artist residency program centered around the question of food resilience in urban environments. The program is directed by curator Livia Alexander in collaboration with food writer and poet Betsy Andrews, artist and activist Miro Gal, and artist and food editor Allie Wist with the assistance of RU Administrative Intern Romane Guéchot.
Food Futures is supported, in part, by public funds from the New York City Department of Cultural Affairs in partnership with the city council and with generous support from the National Endowment for the Arts.