2014 | NYC | Artist
Rodrigo Imaz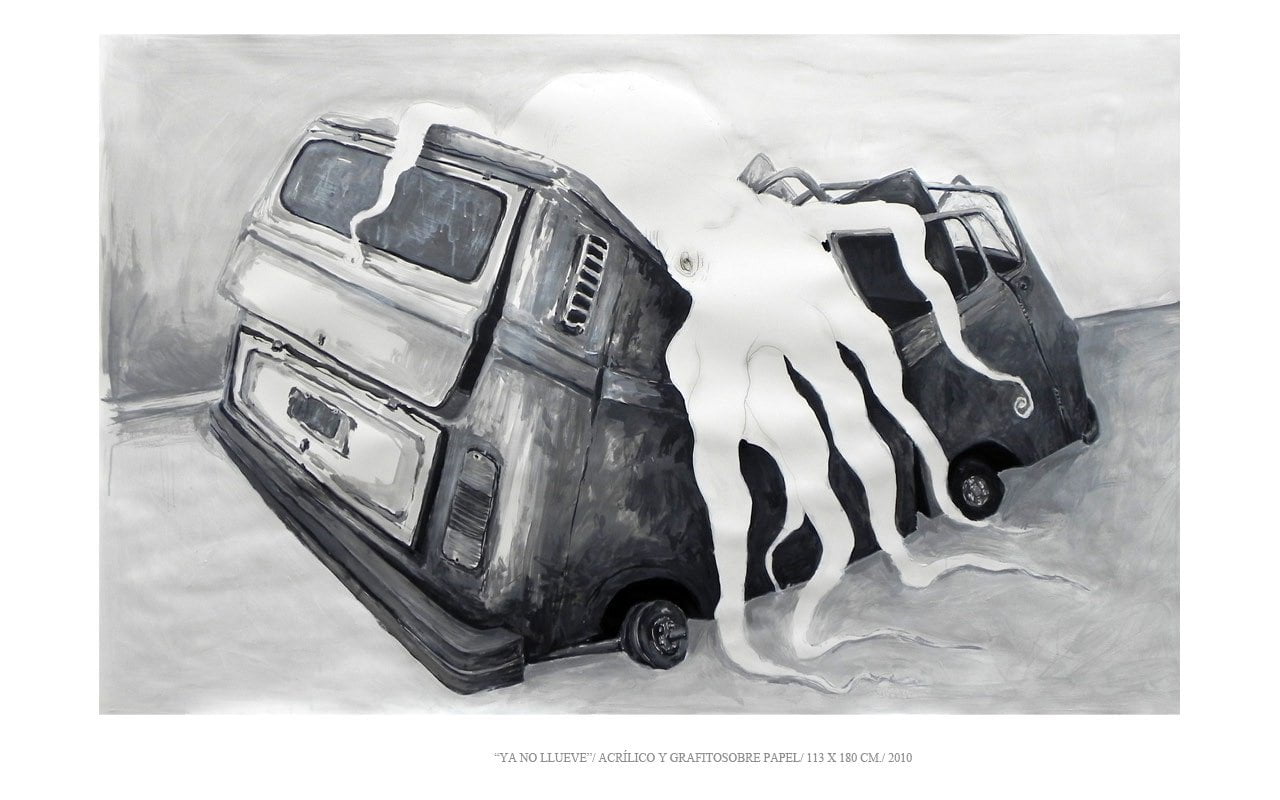 ya no llueve
Artist: Rodrigo Imaz
Dates of residency: August-October
Born: 1982
Hometown: Mexico City
Lives and works: Mexico City
URL: http://www.livingartroom.com/rodrigo_imaz
Education:
MFA with Honors in the Universidad Politécnica of Valencia, Spain.
BFA with Honors in Universidad Nacional Autónoma de México.
BIO/ STATEMENT:
"Through poetical analogies of Nature and anthropogenic events, my practice emphasizes the inadequacies of instrumental reason as well as critiques contemporary society by exploring the violent nature of the relationship between life and cycles of nature. In my work, organic forms arise threatening human pride and its arrogance and the course of progress, while poetryennobles language and human creations."
Imaz was in residency at Art Omi (2013). He has been awarded the scholarship for Master Studies from the National Fund for Arts (FONCA) and the Youth Award (INJUVE) - Colección Jumex . His work has been featured in many exhibtitions around the world. He currently has a solo show at MARCO, Museo de Arte Contemporáneo de Monterrey. Solo shows in Mexico include "Haciendo Agua" (2012),"Proyecto Invisible" (2012),"Parvada" (2011), "Cefalópodo" (2010), "Ya no llueve" (2009), "Sombra de la sombra" (2007), "Ecos de Juana" (2007), "Especulaciones" (2006), "La incertidumbre también es un motivo" (2006).
GALLERY:  Distrito 14,  Mexico City.
SELECT PERMANENT COLLECTIONS:
Francis Greenberger Collection, NY.
Renaissance Arts Space Museum, NY.
Center for Book and Paper Arts, Chi.
SUPPORT: Rodrigo Imaz's residency is supported by FONCA (Fondo Nacional para la Cultura y las Artes,Fonca), Mexico