2013 | NYC | Artist
Rodrigo Braga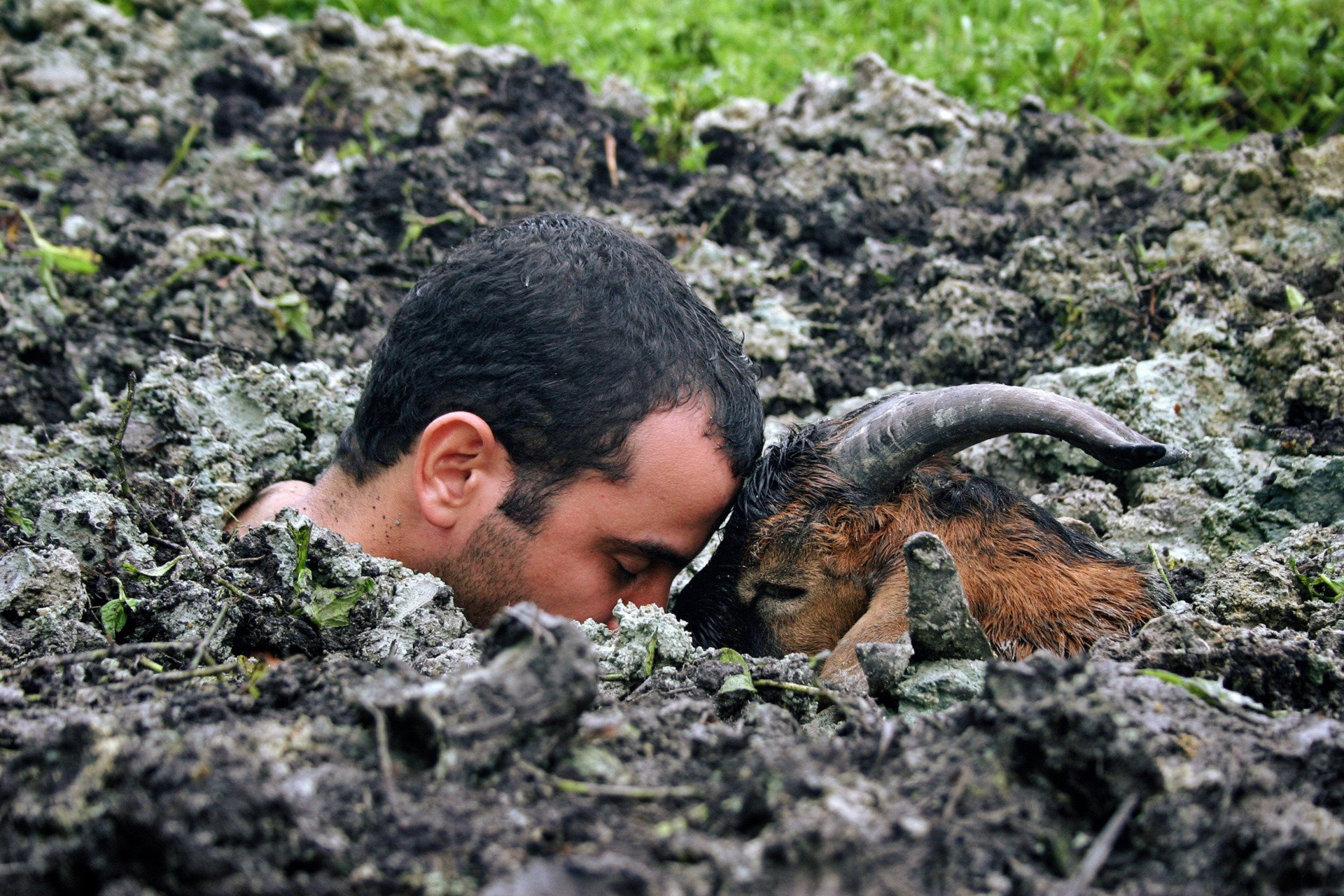 website_image
Rodrigo Braga (b. Manaus 1976) is a Brazilian performance artist who currently lives and works in Rio de Janeiro and who earned his graduate degree in Visual Arts at the Federal University of Pernambuco (2002). Braga's performative practice reveals itself through photography that deals with his relationship with landscape and animals. In his latest series of work, shown at last year's 30th Bienal de São Paulo (2012), Braga addresses the conflict between man and nature, human and animal. In Tônus (2012), he ties himself to a goat and attempts to run in a different direction, an action that results in them both spinning endlessly in circles. He also fights the claws of a crab with his bare hand, a duel that ends in stalemate – a metaphor for the human condition in a landscape impossible to tame
Main exhibitions include: 30th São Paulo Bienal, The Imminence of Poetics (São Paulo, 2012); From the Margin to the Edge, Somerset House (London, 2012); Mythologies, Cité Internationale des Arts (Paris, 2011); Giant by nature, IVAM – Instituto Valenciano de Arte Moderna (Valencia, 2011); Extreme, MEP – Maison Européene de La Photographie (Paris, 2010); Generation 00: The New Brazilian Photography, Sesc Belenzinho (São Paulo, 2011); Modern Photographic Expression of Brazil (Japan, 2008); New Art New, CCBB, (Rio de Janeiro, 2008 and São Paulo, 2009); Neighbors: networked art in Brazil (Austria, 2006); The Body in Brazilian Contemporary Art, Itaú Cultural (São Paulo, 2005).
Selected solo exhibitions: Altered Cycles, Modern Art Museum Aloisio Magalhães (Recife, 2011); In Flanders Fields Museum (Belgium, 2010); Itaú Cultural (São Paulo, 2006); Marcantonio Vilaça Gallery/Santander Cultural Institute (Recife, 2006); Clairefontaine Gallery (Luxemburgo, 2005).
In 2013, Braga received the Emerging Talent Prize of Art Museum of São Paulo – MASP.
Represented by Galleria Amparo 60 (Recife) and Galeria Vermelho (São Paulo), Braga'ss work is part of prestigious private and public collections such as Maisón Européene de La Photographie, Paris, and the Modern Art Museum of São Paulo and Rio de Janeiro.
http://www.rodrigobraga.com.br/
Rodrigo Braga's 2 months residency (September and October)  is supported by the Sao Paolo art fair and Instiuto De Cultura Contamporanea, Sao Paolo.