2021 | NYC | Artist
Raúl Cordero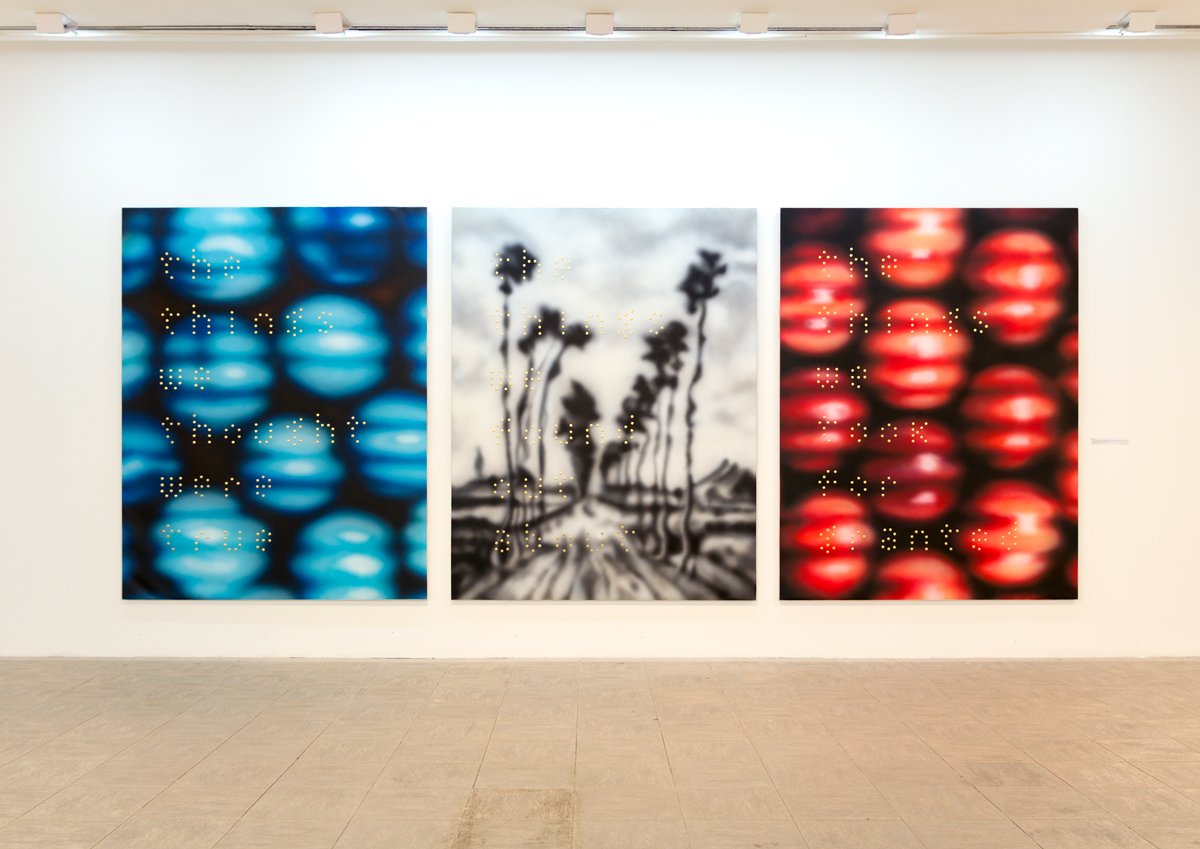 Installation photos credit: Installation views of "RAÚL CORDERO: Art For The Distracted Mind". Museo Nacional de Bellas Artes, Havana, Cuba, 2019. Photos courtesy of RAÚL CORDERO STUDIO.
Artist Name: Raúl Cordero
Residency dates: March-April 2021
Born: 1971
Hometown: Havana, Cuba
Lives and works: Mexico City
URL: http://www.raulcorderostudio.com
Education: Rijksakademie Van Beeldende Kunsten (Amsterdam) / Instituto Superior de Diseño (Havana)
Bio/Statement
Known for his large format blurry paintings with dotted texts and his endless investigation into the structure and language of an artwork, Raúl Cordero has successfully merged figurative painting and text-based conceptual art throughout his career. Exhibiting in museums and galleries around the world, while establishing a very personal universe that explores the visual manifestation of language and investigates the cognitive links between "looking at" and "reading" art.
His work can be seen in public collections around the world, including the Musée National D'Art Moderne Centre Pompidou in Paris, France; Los Angeles County Museum of Art (LACMA), The Museum of Contemporary Art in Los Angeles (MOCA), The Museum of Contemporary Art San Diego, The Pérez Art Museum Miami (PAMM) and the Museum of Art Fort Lauderdale, in the United States of America; El Museo Nacional de Bellas Artes, in Cuba; The Stedelijk Museum voor Actuele Kunst (SMAK) in Gent, Belgium; El Centro Atlántico de Arte Moderno (CAAM) and Museo Extremeño e Iberoamericano de Arte Contemporáneo (MEIAC) in Spain; among many others.
Gallery:
Fredric Snitzer Gallery, Miami
Select Permanent Collections: Musée National D'Art Mod erne, Centre Pompidou, Paris
Support: Raúl Cordero's residency is made possible with support from The Cuban Artist's Fund and The Rockefeller Brothers Fund.