2013 | NYC | Artist
Rae Goodwin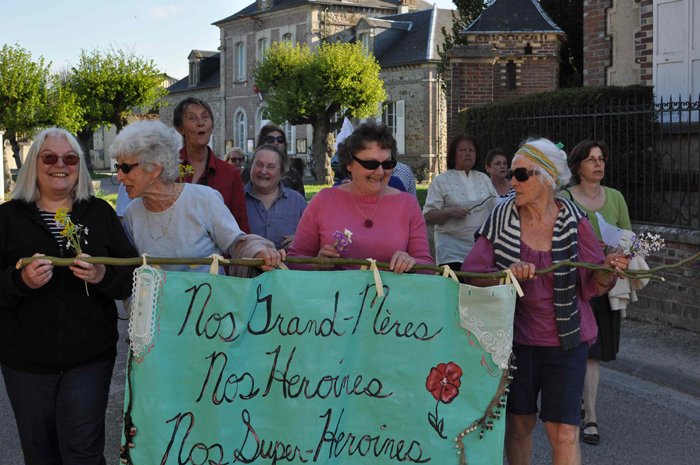 parade_lr
Rae Goodwin's is an artist based in Lexington (Kentucky) whose work in performance, community engagement, photography, and sculpture examines the construction of identity, aspects of family history as it influences, maternal ancestry, as well as gender-based assumptions about freedom, the unknown and community. Using humor, repetitive methods and suggestive materials, she challenges her own concepts of identity, family, gender and society and invites viewers to examine their own awareness through the process.
Rae believes that all grandmothers are super-heroes! She worked with the grandmothers in Marnay-sur-Seine, France on a community based project with CAMAC. The project ended with "une petite parade des grand-meres" down main street. Rae received her MFA from Winthrop University and has shown at the contemporary, McColl Center for Visual Art, defibrillator gallery, sign6, along with other venues. She currently serves on the Faculty of the University of Kentucky (UK) as Director of "Art Foundations" (the first year program in art studio).
http://www.raegoodwin.com
http://www.grandmothersuperheroes.com
Rae Goodwin's residency is supported by the University of Kentucky (UK) in Lexington.