2021 | NYC | Artist
Quisqueya Henríquez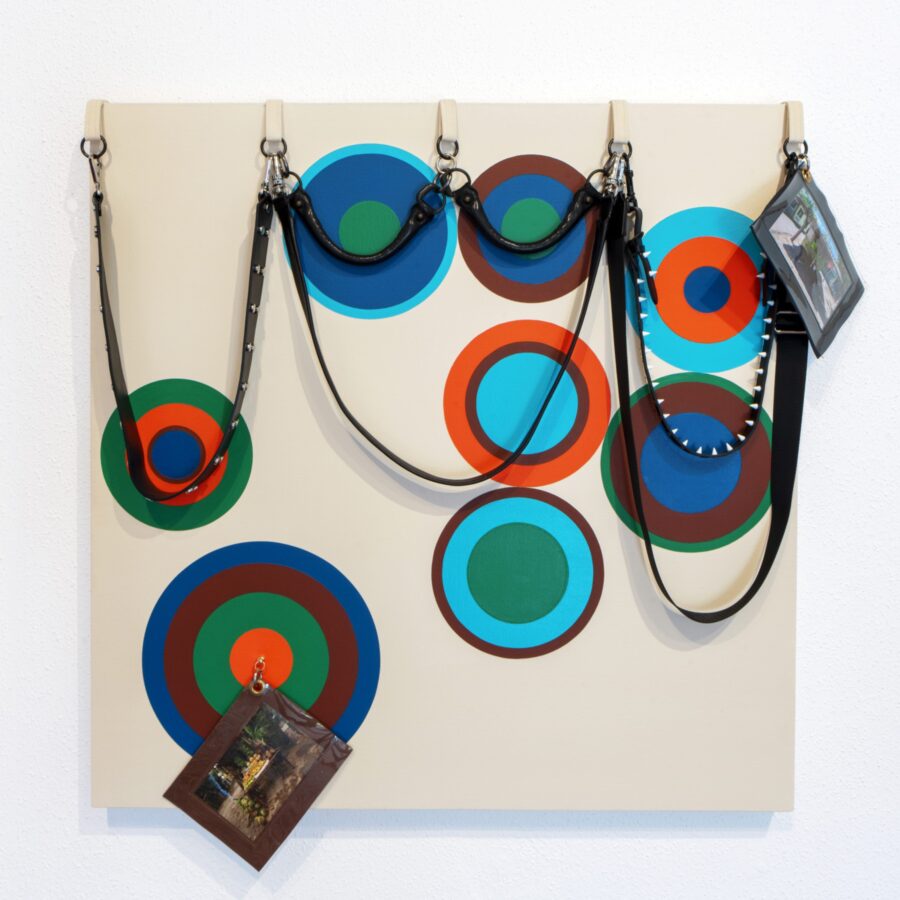 Activated Surface #1, painting on canvas and mixed media, 36" x 36", 2020
Artist Name: Quisqueya Henríquez
Residency dates: September-October 2021
Born: 1966
Hometown: Havana, Cuba
Lives and Works: Miami/Dominican Republic
URL: https://davidcastillogallery.com/artists/quisqueya-henriquez/
Education: Institution Superior de Arte (ISA), Havana, Cuba
Bio/Statement:
Born in Cuba and raised in the Dominican Republic, Quisqueya Henríquez explores in her work aesthetic politics by combining art and popular culture with design savvy and wit to counter neocolonialist, racist, and gender hierarchies.
Henríquez challenges Center/Periphery power dynamics through the crossing of Northern art history with Dominican Street styles and the examination of First and Third World intellectual exchange. Her conceptual approach questions the meaning of aesthetic criteria by a wide range of strategies such as appropriation and ongoing reinvention of materials and processes employed, and experimenting with "art" and "non-art" sources. In her practice the artist collapses vertiginous hierarchies to envision reality beyond dominant social structures. Testing the limits of authorship is realized through ongoing collaboration and participation from the viewers (how to rethink distribution of cultural capital).
Henríquez has exhibited in several art institutions in Latin America, United States and Europe. In New York at The Bronx Museum Of The Arts, Artist Space, The Brooklyn Art Museum, Museo Del Barrio. Also at the Perez Art Museum of Miami, Allen Memorial Art Museum AMAM, Oberlin Ohio. RISD Museum, Providence, Rhode Island. Museo Rufino Tamayo and Museo Carrillo Gil, México. Museo Latinoamericano de Buenos Aires, MALBA (Argentina). Espacio Cultural Sergio Porto, Rio de Janeiro. Museo de Arte Moderno, Santo Domingo, RD. IFA Gallerie, and Bonn y Berlín among others.
Galleries:
David Castillo Gallery, Miami, Florida (https://davidcastillogallery.com/artists/quisqueya-henriquez/)
Galeria Ana Mas Project, Barcelona, Spain (https://en.redcollectors.com/galeria-ana-mas-projects)
Public and Private Collections:
Bronx Museum of the Arts, NY
Museo del Barrio, NY
PAMM, Perez Art Museum Miami
AMAM Allen Memorial Museum of Arts, Oberlin, Ohio
Fundación Cintas
Colección Patricia Phelps de Cisneros, Venezuela and New York
de la Cruz Collection, Miami
Colección Familia Rizek, República Dominicana
Colección Cortés
Support: Quisqueya Henríquez's residency is made possible with support from The Rockefeller Brothers Fund and The Cuban Artists Fund.