2012 | NYC | Artist
Puck Verkade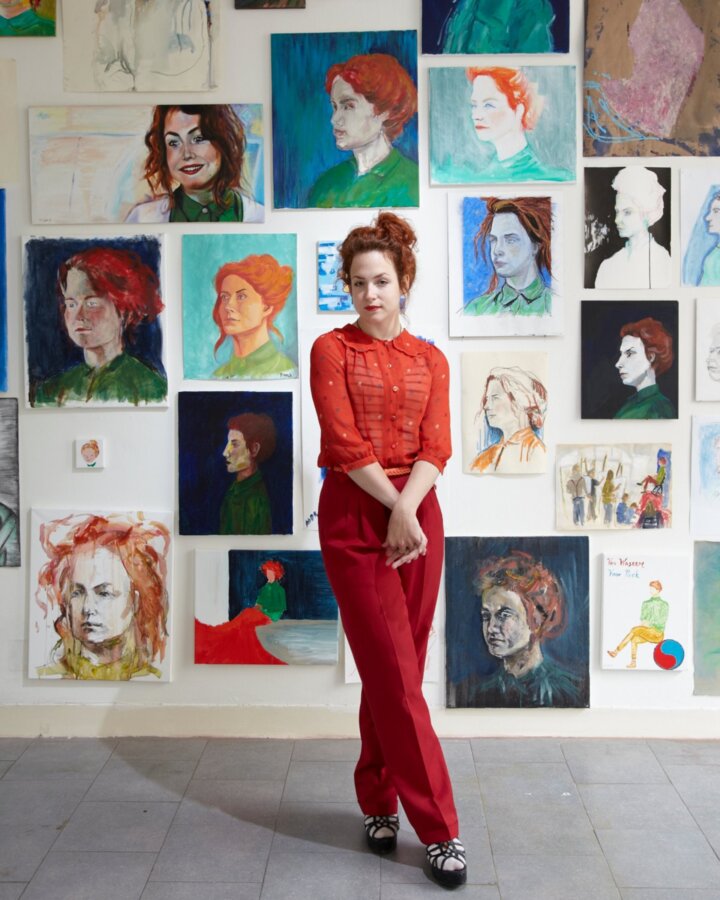 bio_puckverkade
In 2011 Puck Verkade (born 1987, The Hague, The Netherlands) received her Bachelor of Fine Arts at the Royal Academy of Fine Arts in The Netherlands. Verkade works mainly with video exploring the documentary format, and uses a methodology of complete immersion into situations that often question social structures. Verkade won several prizes for young artists with her documentary video installation ´Any Day Now´ (where she interacts with members of a Christian community who are preparing themselves for an apocalypse). In the film "Multiverse", we follow her behind the scenes of a Dutch talent show, infiltrating the television industry and questioning its grip on the audience.
Parallel to her artistic practice, Puck Verkade is developing a new AiR organization in The Netherlands that will launch in January 2013. During her month long curatorial research residency in New York, Verkade will conduct interviews and gain knowledge about RU from an organizational point of view, from the perspective of the artists in residency and partnering organizations that are part of the RU constellation. What determines the contemporary artistic practice and how can an AiR respond to the current changes within that context? Why do artists choose to do a residency nowadays? In what way does the structure of a residency differ from other existing supporting structures for artists ? How can the local cultural field influence a permanent connection with the guest? How can a residency contribute to the development of the artists today?
The outcome of her research will be a short documentary on the subject.
Puck's residency is supported by the Mondriaan Fund and Stroom Den Haag