2015 | NYC | Artist
Pors and Rao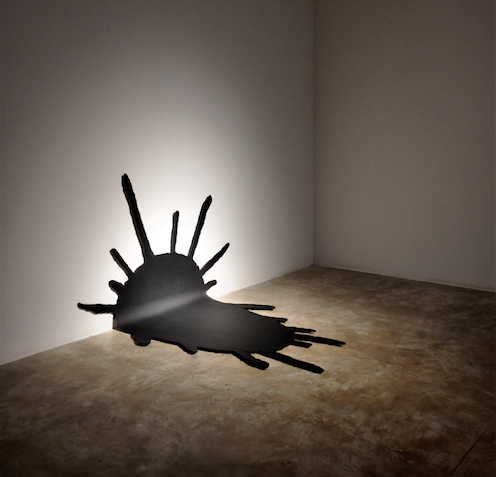 Screen Shot 2015-08-21 at 5.41.52 PM
Artists' names : Pors&Rao (Aparna Rao and Søren Pors)
Dates of residency: September-October
Born: 1978 / 1974
Hometown: Bangalore, India / Esbjerg, Denmark
Live and work: Bangalore, India
URL: http://www.porsandrao.com/
https://youtu.be/FZJnJCi2FFA
https://www.ted.com/speakers/aparna_rao
Education: NID, Ahmedabad, India, 2002; IDII, Ivrea, Italy, 2004 /
Kunsthåndværkerskolen, Kolding, Denmark, 1998; Utrecht School of The Arts, Holland, 1998;
IDII, Ivrea Italy, 2004.
BIO / STATEMENT:
Pors&Rao is an artist duo based in Bangalore, India since 2004. They create sculptural artwork with electro-mechanical systems, interactive installations often involving performative movement, 'life-like' behavior and response patterns that are often imbued with humor.
After toiling with computer simulations, Internet, and gameplay in the early 2000s, Pors&Rao both abandoned the screen to work with physical objects that engage the body, while still retaining some properties of the digital realm. Many of their works are conceived as kind of 'beings' demonstrating basic behavior patterns such as shyness, fatigue and dependence, highlighting involuntary aspects of human behavior. Lately, they have been occupied by ideas that imply a pre-conceptual way of perceiving the world, where emotions and thoughts are projected onto the things around us — as if everything was conscious.
Pors&Rao's work has been shown in Spain, India, Israel, Italy, Norway, Japan, South Korea, and the United States.
Recent exhibitions include Whorled Explorations – Kochi-Muziris Biennale, Kochi, India (2014); METAMATIC Reloaded - Museum Tinguely, Basel, Switzerland (2013); We Are Ours -a collection of manifestos for the instant, KHOJ, New Delhi, India (2013); Pors&Rao - Hilger Contemporary, Hilger Next, Vienna, Austria (2013); Applied Fiction (Reworked) - Gallery SKE, Bangalore, India(2012); Applied Fiction – CAB-Centro De Arte Contemporaneo, DeCaja De Burgos, Burgos, Spain (2011).
In 2016 Pors and Rao will be featured at the Setouchi Triennale, Shodoshima, Japan.
GALLERY:
GALLERYSKE, New Delhi, India
SELECT PERMANENT COLLECTIONS:
CAB - Centro De Arte Contemporaneo, Burgos, Spain
Fukuoka Asian Art Museum. Fukuoka, Japan
Devi Art Foundation, New Delhi, India
Artphilein Foundation, Lugano, Switzerland
SUPPORT:
Aparna Rao and Søren Pors's 2-months residency is made possible with support from the Danish Art Foundation.