2023 | NYC | Artist
Pierre Coric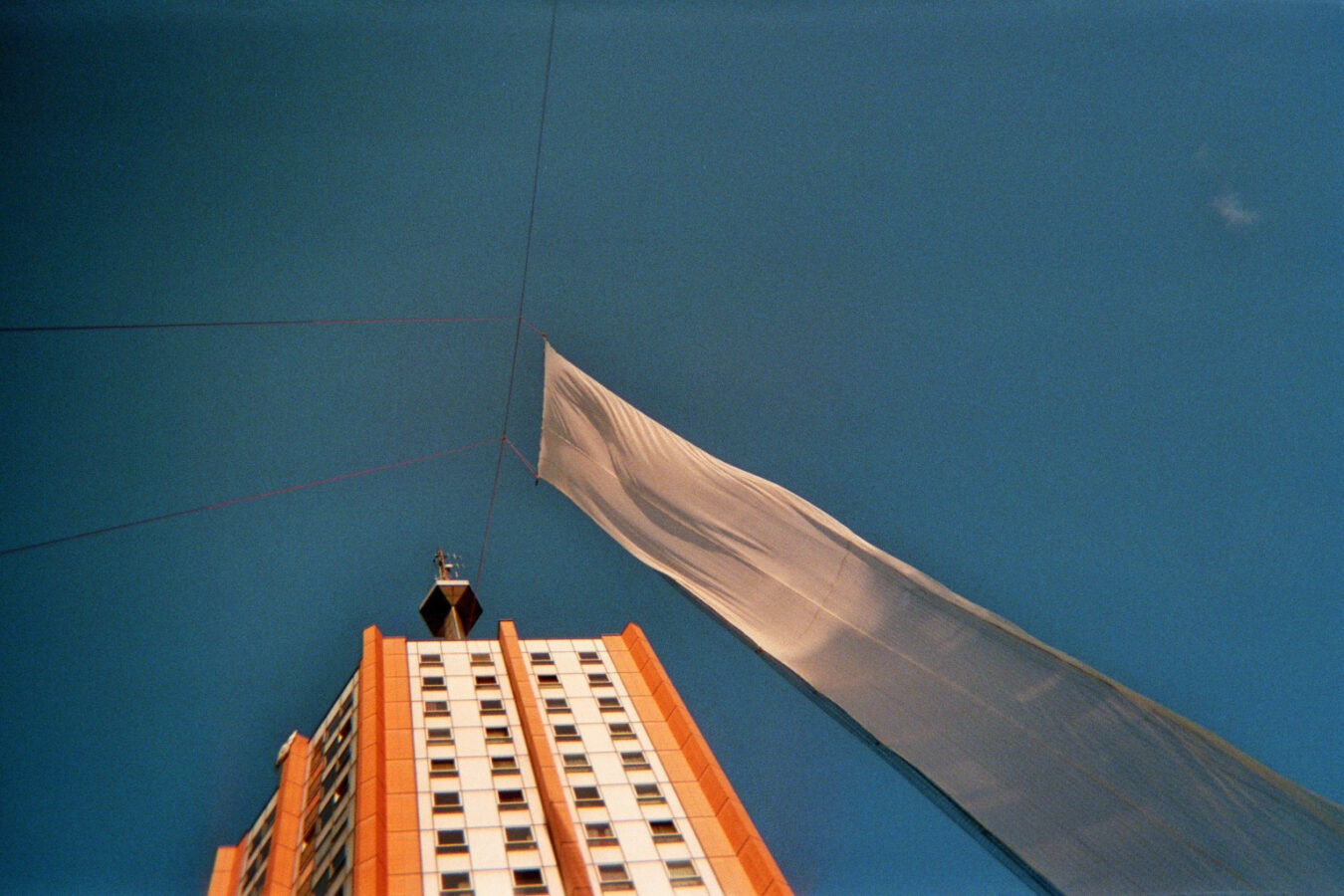 Pierre Coric, "We Might Have Find Some of It, But Then It Disappeared", Textile installation in the public space, Produced by Werktank, Leuven, Belgium, 2021.
Artist Name: Pierre Coric
Residency Dates: August - November 2023
Born: 1994
Hometown: Liège, Belgium
Lives & Works: Ostend, Belgium
URL: http://pierre-coric.top/ | Instagram: @pierrecoric
Education:
2018 | Master of Visual Arts, Sint Lucas, Antwerp
2017 | Bachelor of Graphic Design, École De Recherche Graphique, Brussels
2015 | Bachelor of Computer Graphics, Haute École Albert Jacquard, Namur
Bio/Statement:
Pierre Coric's body of work weaves together different technical and technological practices. Navigation, computer programming and the making of textile objects are the components of ephemeral installations and performances which, by revealing an offbeat kind of normal, aim at making us rethink our perceptions of the world. In the last years, Pierre has been working locally and abroad on various collective and solo projects. His last production As If It Was Making the Grass Happy to Grow is currently shown in Marrakesh in the context of a group show at Le 18 where he was resident from September until December 2022.
Pierre is currently based in Ostend, a coastal city in Belgium where he lives and works aboard a small sailboat. The Maya, which is the name of this boat, is just back in Belgium after spending a year and a half in Brittany.
Recent solo exhibitions include As We Wrap It Around Those Woollen Wings at Lichtekooi, Antwerp (2022) and Most of Us Use Some of It at Caesuur, Middelburg (2021). Previous group shows include B-sides & rarities at Fred & Ferry Gallery, Antwerp (2023); Toutes les premières fois at Le 18, Marrakesh (2023); Biennale des imaginaires numériques at Fondation Vasarely, Aix-en-Provence (2022); Ça aurait la longueur d'un trait bleu at Espace F, Canada (2022) and Testing Ground at IMAL, Brussels (2022).
During his residency Pierre will be assisted by Alice Brunnquell, a recent graduate of the INSAS film school in Brussels.
Support: Pierre Coric's residency is made possible with support from the Flanders State of the Art.