2023 | NYC | Artist
Peter Kašpar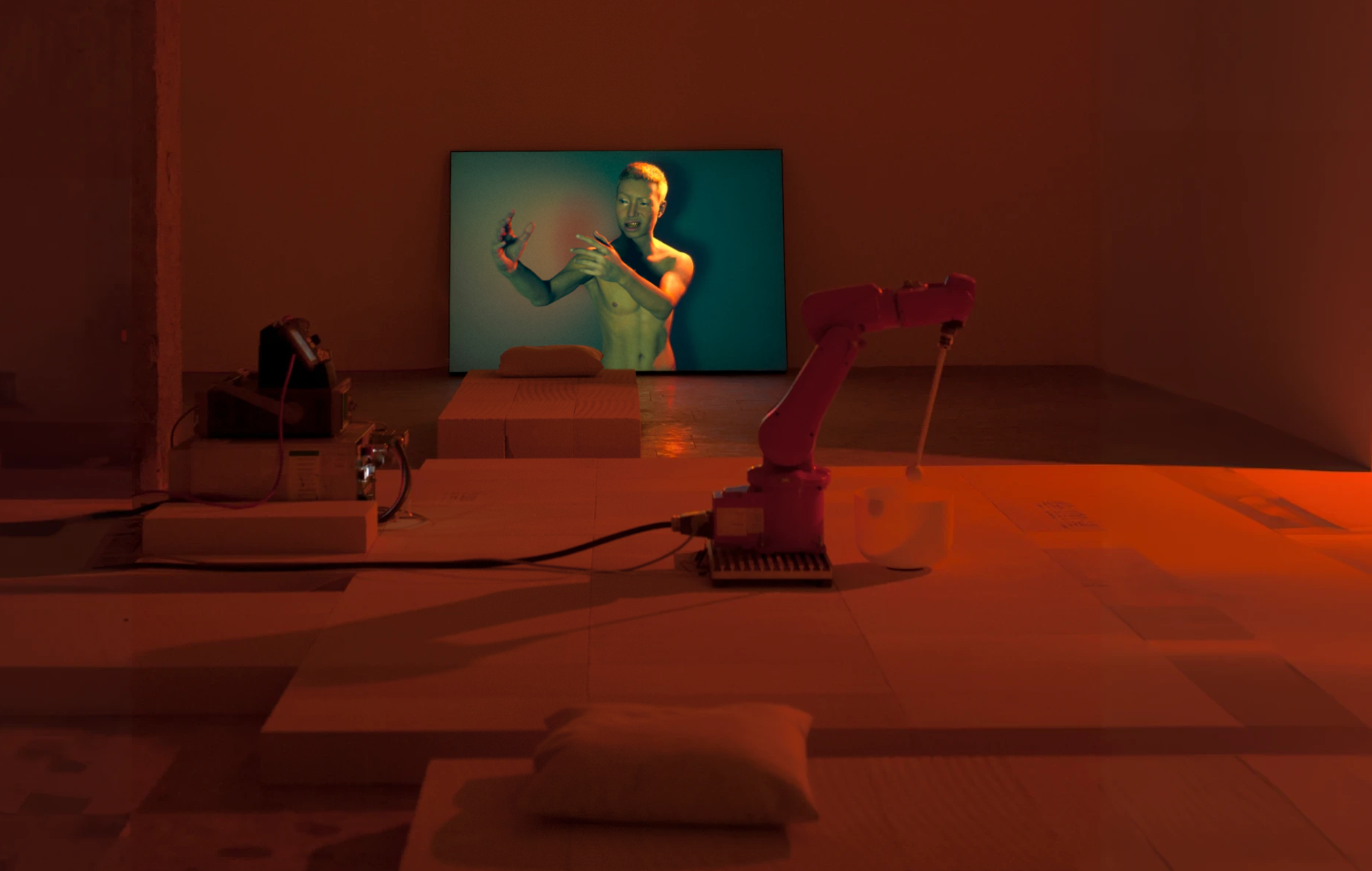 5.1 - Peter Kaspar (1)
Peter Kaspar, "Liquid being", 2021, Installation, Photo credit: Chiara Rendek
Artist Name: Peter Kašpar
Residency Dates: October - November 2023
Born: 1983
Hometown: Bratislava
Lives & Works: Bratislava
URL: http://www.peterkaspar.net/ | Instagram: @peterkaspar
Education:
2003-2006 | 
University of St. Cyril and Methodius (Department of Mass Media Communication), Trnava, Slovaki
Bio/Statement:
Peter Kašpar is the 2022 Oskár Čepan Awardee.
Peter Kašpar's work is based on the imagination of the "future" which the artist brings in subtle clues. He reflects incomprehensible and uncertain feelings from the future in which the biological has become an integral part of the technological—a world where there are no binary divisions and everything is inherently connected. The objects he creates interpret such deconstructed nostalgies from the future and, with the help of subtle recalls, trigger association processes in the viewer's subconscious. Currently, Kašpar is interested in research of the alternation of human consciousness and its possible connections with technologies in intangible meta-spaces. His latest series is inspired by the combination of natural materials and technology, derived from his interest in the relationship between human consciousness and programming algorithms.
Selected solo exhibitions include: Liquid Being, curated by Ema Hesterová and Denis Kozerawski, A promise of Kneropy, Bratislava, Slovakia (2021); Sunroof, curated by Xavier Acarín,The Java Project, Brooklyn, NY (2017); 
Intensions Variable, Lyons Wier Gallery, New York, NY (2015); Drogerie Art Projects, Miami, FL (2013).
Select group exhibitions include: Call me if you need me, Kunsthalle Bratislava, Bratislava, Slovakia (2023); Biennale Matter of Art, GHMP, Prague, Czech Republic (2022); Digital and Morphic fields, Pragovka Gallery, Prague, Czech Republic (2022); Biennale of Young Art, Gallery of Jan Koniarek, Trnava, Slovakia (2019); Queens International Biennial 2018: Volumes, Queens Museum, Queens, NY (2018); Travelers, SVA Flatiron Project Space, NY (2018); Look Around, Dot Gallery, Bratislava, Slovakia (2018); #1, The Boarder Project, Brooklyn, NY (2018).
Support: Peter Kašpar's residency is made possible with support from The Trust for Mutual Understanding.